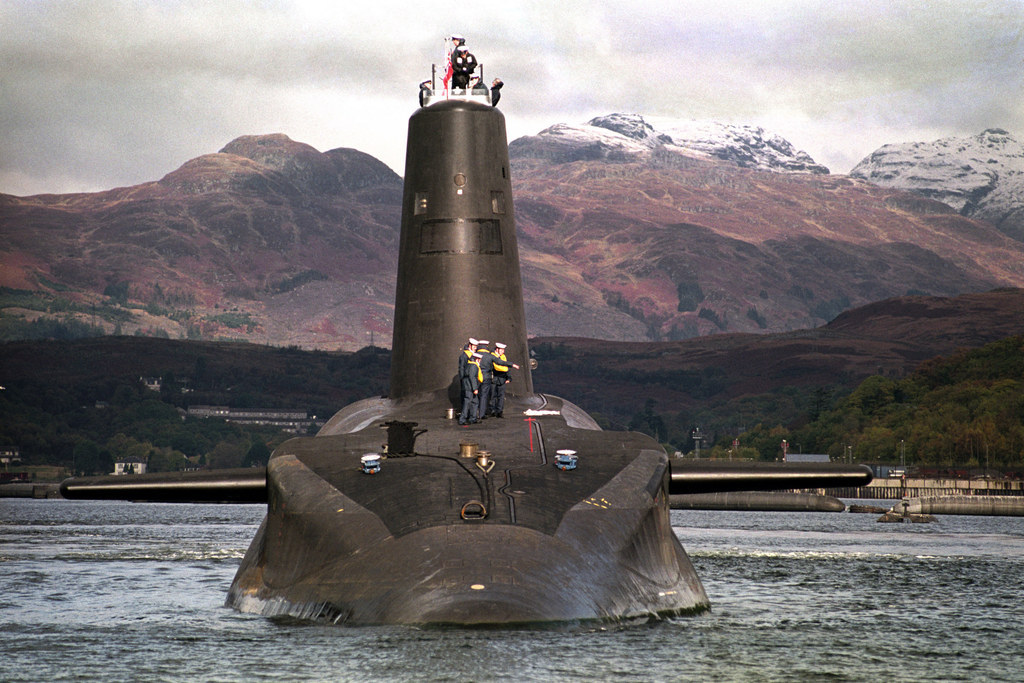 The UK should keep its nuclear submarines but without any nuclear weapons on board, Labour leader Jeremy Corbyn has suggested.
Speaking on The Andrew Marr Show on Sunday morning, Corbyn, who has previously said he would never use nuclear weapons, was pressed on whether the UK's Vanguard-class submarines which carry Trident nuclear missiles would remain a deterrent if he became prime minister.
"They don't have to have nuclear warheads on them," said Corbyn. "If we use a nuclear weapon, it's catastrophic for the whole globe. I don't believe David Cameron would use it either. I think the nuclear weapons system is something of the Cold War generation.
"I don't believe in the insecurities of today that nuclear weapons are a solution to that. Look at the problems in the Middle East, elsewhere, look at the disaster of 9/11 New York in 2001. Were nuclear weapons any help in any of those? No they were not."
Parliament is expected to vote on the renewal of the Trident nuclear weapons system later this year. Corbyn, who is opposed to the renewal, has been criticised by trade unions who say abandoning plans for renewal would put thousands of defence jobs at risk.
Speaking to the BBC Corbyn urged the government to take a "full part" in the nuclear non-proliferation treaty, and said keeping the submarines without missiles on board was one of the "options" which will be considered in Labour's review of its defence policy.
He said: "I hope there will be a serious and mature response to what is a very serious and hopefully mature debate about the nature of security and insecurity, the nature of the way we in which protect ourselves against insecurity and we bring about a more secure world as a result."
In response, Conservative MP Sir Eric Pickles tweeted: "Maybe [Corbyn] could paint them yellow and play old Beatles songs – first track Fool on the Hill."
Looks like there are no comments yet.
Be the first to comment!