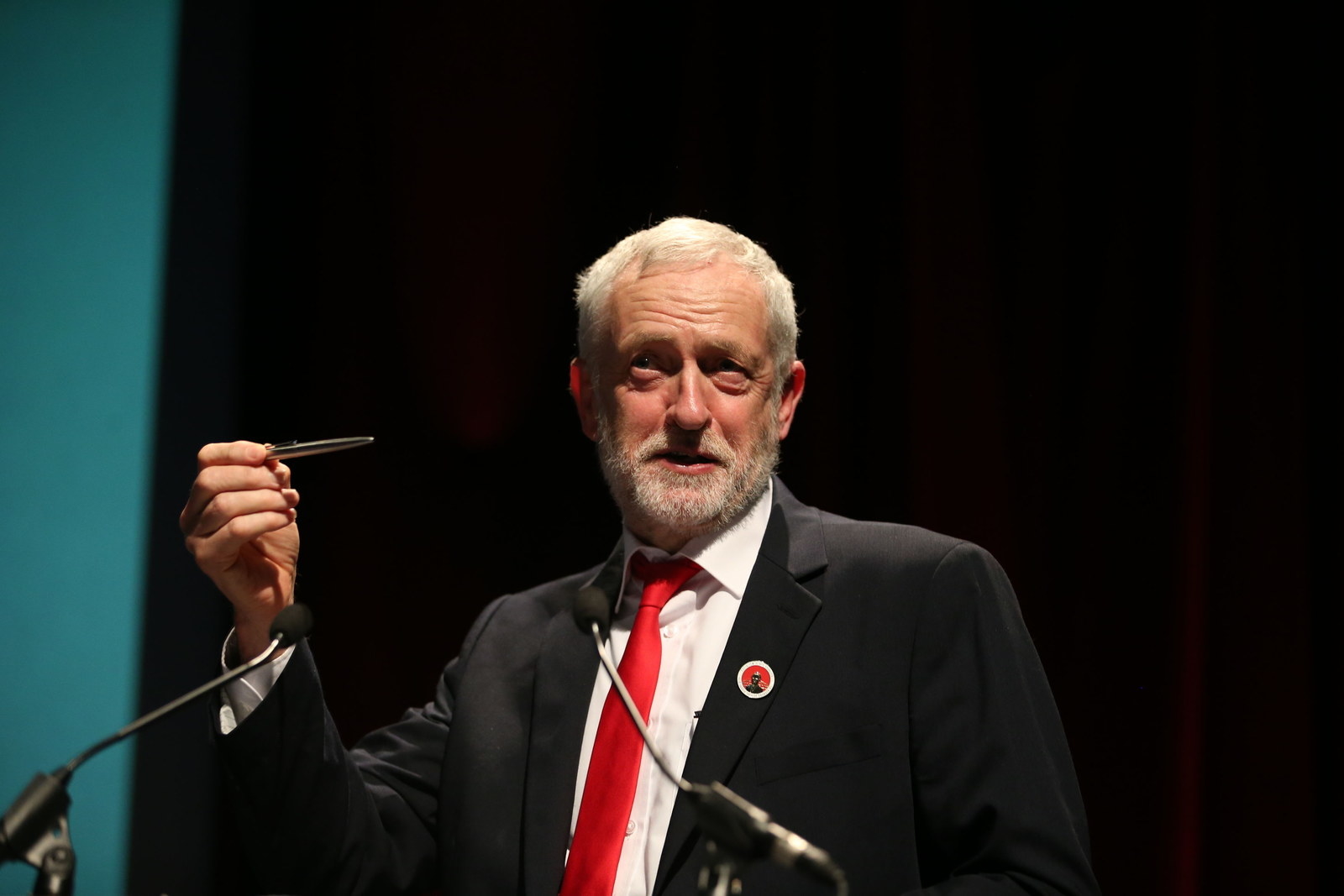 Labour leader Jeremy Corbyn has reiterated that there will be "no deal" with the SNP after the general election, accusing Nicola Sturgeon of "failing abysmally" to tackle poverty and inequality in government.
On a campaign trip to Scotland, the Labour leader delivered a sustained attack on the SNP government, saying it was a "disgrace" that has failed to devote as much time to tackling inequality as it has to pursuing independence.
Corbyn took no questions from the media during the campaign trip to Dunfermline in Fife, and also avoided journalists earlier in the day in a trip to the Scottish Trades Union Congress in Aviemore in the Highlands of Scotland.
Speaking to a crowd of local activists, Corbyn criticised the SNP for pursuing what he called an "unwanted and unnecessary" independence referendum and claimed that independence would "threaten your pensions".
"I ask people," he said, "do they want to vote for the SNP who want to fight for another unwanted and unnecessary independence referendum but who have failed abysmally in the fight against poverty and inequality?
"An SNP who have failed in government in all policy areas as they systematically forget the day job and obsess about the constitution instead of making life better for college students, school pupils, the low-paid, or the elderly languishing in hospital.
"Or do they want a Labour party who will retain Scotland in the UK but in a UK that is a far fairer, a more just and equal version than what the Tories offer."
Corbyn spoke after Scottish Labour leader Kezia Dugdale, and both received lengthy standing ovations from the crowd of activists. The reaction to Corbyn's speech peaked with his opposition to a second independence referendum.
The Labour leader accused the SNP and the Conservatives of being obsessed with "power struggles" against Westminster and Brussels respectively, and said only his party was interested in delivering "social justice".
"Many Scots rightly expect the Scottish parliament to protect them from the vicious Tories. It is a disgrace that the SNP have not fought for these people and against poverty and inequality in the same way they have fought for independence," said Corbyn.
"The truth is that the Tories and SNP are obsessed with fighting against Brussels and Westminster and winning back political power but neither of them want to take economic power back from multi-nationals and big business."
At his earlier speech in Aviemore, Corbyn vowed to repeal the Conservatives' "vicious" Trade Union Act if he becomes prime minister, said all corporations would have to publish their tax returns, and said he would protect the triple-lock on pensions.
Corbyn went on to underline his refusal to enter any kind of deal with the SNP after the election, with Scottish Labour leader Kezia Dugdale going on say there would be "no alliance, no pact and no deals" with Sturgeon's party.
"There will be no deals with the SNP or anyone else," said Corbyn. "Why vote for a poor imitation that has overseen an increase in child poverty and the biggest increase since devolution of those people classified as poor despite being at work, when you can have the real thing in the progressive Labour party?
"This is not a referendum – it's a general election, and only Labour can form another government and offer an alternative that will transform the lives of Scots."