Ed Miliband was being interviewed on ITV News, but then this happened.
Yes, instead of calling Ed Miliband "Labour Party Leader", they went for "Labour Party Lady".
Immediately, people on Twitter started questioning their eyesight.
Then they started posting screenshots of it with a variety of inevitably weird Ed Miliband facial expressions.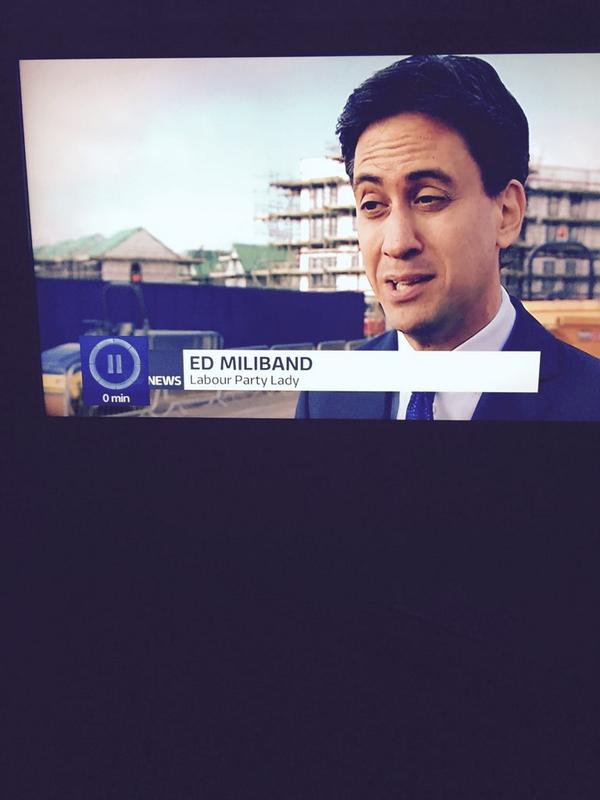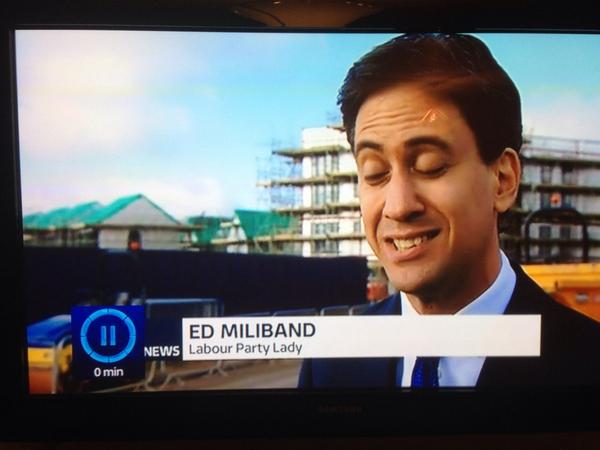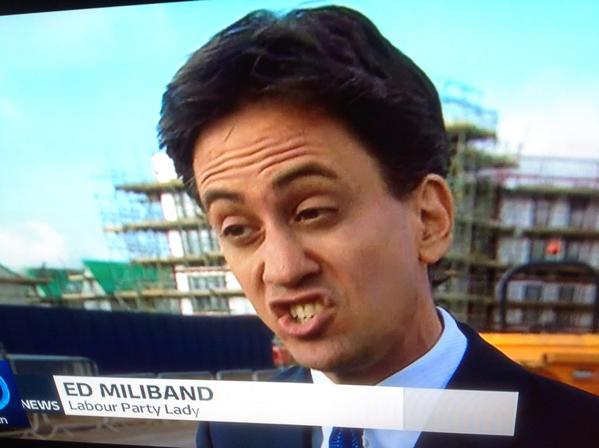 Until Labour elect a female leader, maybe this will have to do.
ITV News has not yet commented on the gaffe.