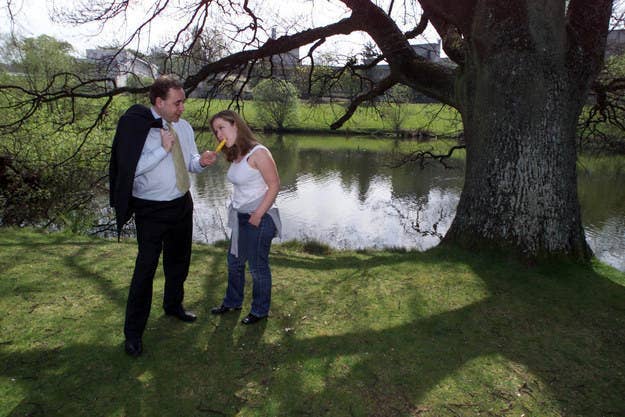 So much so that whenever I meet a Scottish politician or journalist the discussion turns to Soleros.
But at a campaign event in Edinburgh, the leader of the Scottish Conservatives took things too far.
Her suggestion of feeding me a Solero came after a Scottish Labour staffer had already bought me a Solero. I had Solero juice everywhere.
I laughed and assumed it was a joke as Davidson went to play the bagpipes.
But then she gathered the assembled pack of Scottish press photographers and made a beeline for the ice cream van.
The moment came.
And what you can't see is about 20 Scottish journalists barking commands at me and instructing me on how to eat the Solero.
Scottish politics. Bloody hell.