The Desperate Search To Find The Man Who Got Stuck In A Bag At T In The Park
It was a tale that thrilled a nation, but no one is sure exactly what actually happened at Strathallan.
T in the Park is Scotland's biggest music festival, where Scottish people listen to music, get drunk, and witness scenes like this.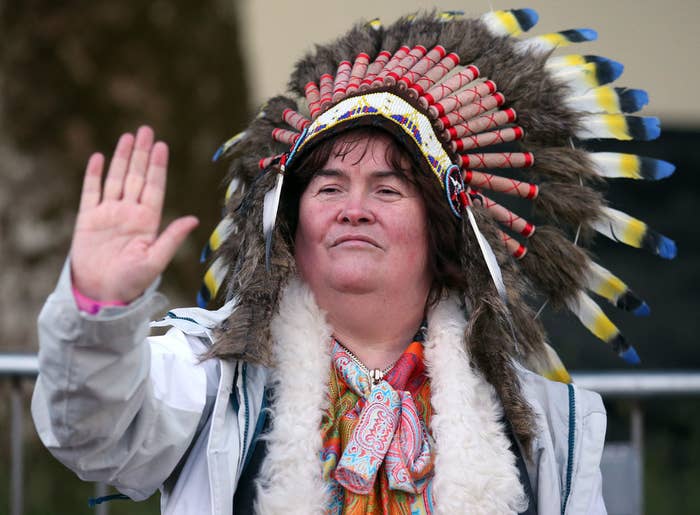 However, Scott Johnston's weekend at T seemed to take a turn for the worse when his mates trapped him inside a bag.
Police Scotland immediately panicked and began to scan the area for a man struggling inside a small bag.
Meanwhile, Scotland and the world's media watched on, hoping and praying for news.
I knew what I had to do. I took it upon myself to track down the man trapped in a bag at T in the Park.
I am blessed with Scottish followers on Twitter, but this initial appeal was resoundingly unsuccessful.
Then I had an absolutely huge breakthrough – a mutual Facebook friend allowed me to slide into the DMs of the man trapped in a bag at T in the Park.
I sent this message and within minutes, the man trapped in a bag at T in the Park had seen it. HE LIVED.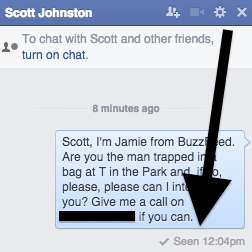 Then I saw that, just seconds earlier, the man trapped in a bag at T in the Park had revealed his freedom on Twitter.
And a media feeding frenzy began as every worthwhile journalist on earth tried to secure the first big interview with the man who was trapped in a bag.
The police, with a slightly sterner message than their first one, wanted to know exactly what the hell was going on.
Meanwhile, the man on Facebook who I thought was the man trapped in a bag at T in the Park revealed he wasn't. But he put me in touch with one of his funny mates, which was nice.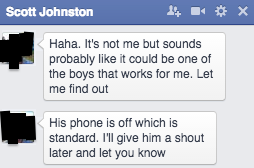 Then, in a bombshell development, the Daily Record reported that the entire episode had been made up.

It seemed like it was all over. I felt betrayed. But then the man who claimed to have been stuck in the bag tweeted THIS, saying he hadn't spoken to the Record at all.

Then I got a bizarre email about the man's personal life, including a phone number.
I was dubious, but I gave the number a go.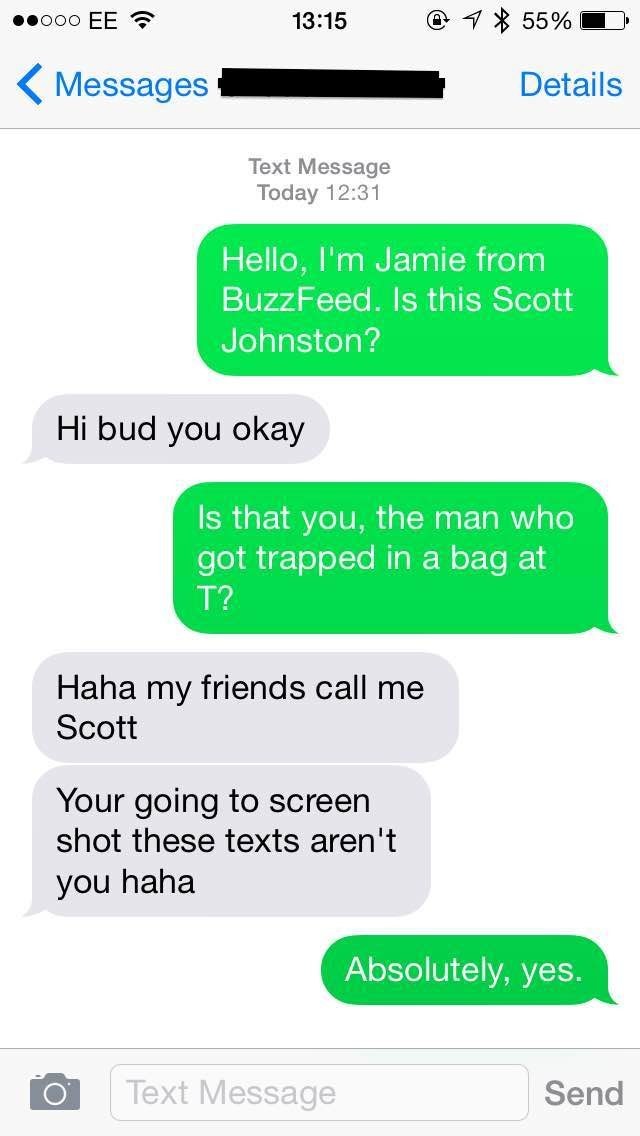 He has not responded since I asked if I could call him, although his voicemail does confirm his name is Scott.
At the time of writing, three things are unclear: if the man who was apparently trapped in a bag spoke to the Record, if he was ever even inside a bag, and why the alleged mother of his child intervened to try to get him to tell his story to BuzzFeed.
Do YOU know the man who got stuck in a bag at T in the Park? Email jamie.ross@buzzfeed.com.