You may have noticed there's a referendum on tomorrow, when voters in the UK will decide whether or not their country should leave the European Union.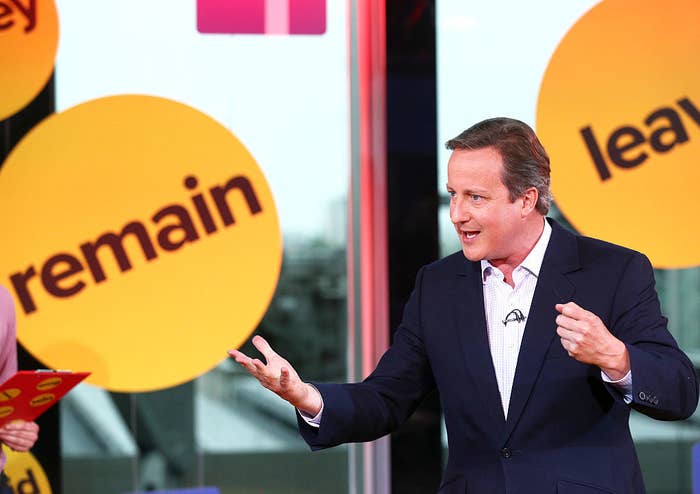 Most people will go along to polling booths on Thursday and cast their vote with the traditional tiny pencil provided. But, for a small yet determined band of Leave voters, that is simply not good enough.
Around 46% of Leave voters think that tomorrow's vote could be rigged, according to a poll by YouGov, and some of those people seem to think that part of that conspiracy involves pencil votes being rubbed out.
Their answer, faithfully gathered together by Twitter user @Trewloy, is to #UsePens.
The phenomenon was first seen with Scottish independence supporters in their referendum in 2014, but now seems to have mainly been adopted by Brexiters.
The concern appears to be that some unnamed force will rub out pencil votes, but will be unable to change an inky vote made with a good-quality pen.
"Don't use the pencils provided," warns this Brexit supporter.
"Make sure you use a pen," adds this man.
"USE A PEN NOT PENCIL," wrote this Leave voter, alongside a note warning of vote rigging.
The Electoral Commission said it's fine to use a pen, but stopped short of confirming there is a conspiracy to rub out Leave votes en masse.
UKIP MEP David Coburn revealed exclusively to BuzzFeed News that he has procured a "special Union Jack pen" for the occasion.
This voter just doesn't trust pencils right now.
While this one thinks trusting the establishment to look after your pencil vote is like "leaving a hamster with a hungry python".
So, remember, when you go to the polling booth tomorrow to make the biggest political decision of your life, #UsePens.