Owen Smith Raised £800,000 In His Failed Attempt To Beat Jeremy Corbyn
Smith failed to oust Jeremy Corbyn despite raising hundreds of thousands of pounds in donations from wealthy donors.
by
,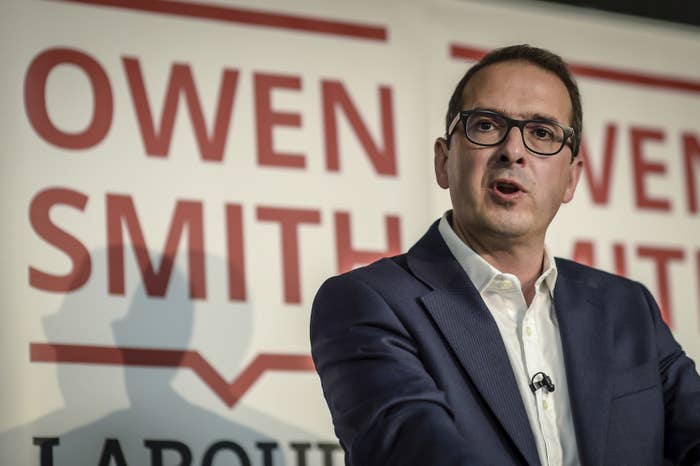 Owen Smith raised over £800,000 in donations for his unsuccessful Labour leadership challenge against Jeremy Corbyn, new figures have revealed.
Smith, who won just 38% of the vote against Corbyn, received a total of £808,905 in cash and donations in kind during the two-month leadership campaign, according to the latest release of the official register of members' interests.
By comparison, Jeremy Corbyn declared £325,392 in donations and loans from major benefactors to his leadership campaign.
MPs are only required to declare individual donations of more than £1,500, meaning both Smith and Corbyn are likely to have raised even more money from small donors who gave less than this amount.

Some of the biggest donations to Smith's campaign came from individuals who have previously supported other parties, including £100,000 from a company controlled by Hull City FC chairman Assem Allam.
Allam is a long-term critic of Corbyn who previously offered Labour rebels £500,000 to start a new party and donated £10,000 to the re-election campaign of Tory MP David Davis, who is now serving in Theresa May's government as the minister responsible for exiting the European Union.
Matthew Oakeshott, a former Liberal Democrat peer who now donates to other parties, also gave £10,000 to Smith.

Other notable donations to Smith's campaign include £2,000 from Greg Dyke and £2,500 from Steven Moffat. The pair share their names with the former BBC director general and the executive producer of Doctor Who, although Smith's office was unable to confirm the identities of the donors.

The GMB union – the only major trade union to back Smith over Corbyn – followed through on its support for Smith by giving £50,000 to the leadership challenger.

The cost of the Smith campaign bus – which was mocked on social media for the unfortunate hand positioned near the leadership contender's groin – was £5,851, donated by a local bus company in his constituency.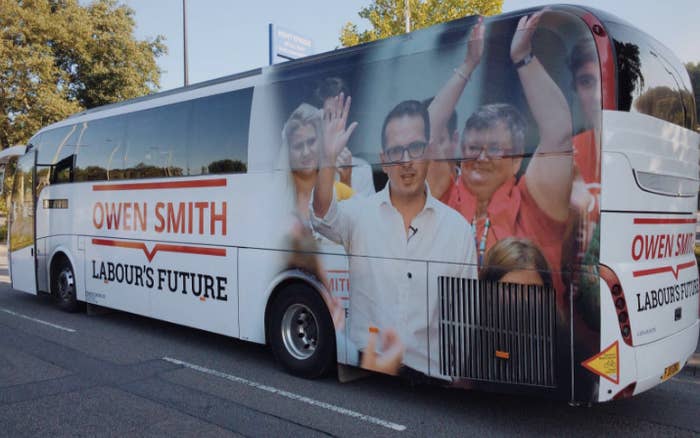 Former Labour home secretary David Blunkett gave £2,000 to Smith's effort to oust Corbyn from the leadership, while Charlie Parsons – who created the TV show Survivor – gave £70,000.

While Smith's campaign was funded largely by wealthy individuals, the register of members' interests reveals Corbyn's campaign was largely funded by tens of thousands of pounds in donations and loans from trade unions such as Unite, the CWU, and ASLEF.

According to the register, Corbyn only received four large declarable donations from wealthy individuals, totalling £22,780.
Instead, he appears to have relied on raising large numbers of small donations from members of the public. Corbyn's campaign claimed to have taken over £300,000 in small donations from over 19,000 people, with an average donation of just over £16. As small donations do not need to be declared to the House of Commons, these figures cannot be independently verified.
Smith's campaign did not release a breakdown of its funding from ordinary members, although in an email on 14 September it said it had received donations from 6,399 people – a third of Corbyn's donor support base.
Smith's office did not respond to repeated requests for for comment.