David Cameron Says "The Shine Is Coming Off The Ball" Of The SNP
Cameron went on the attack against Nicola Sturgeon's party at the Conservative conference.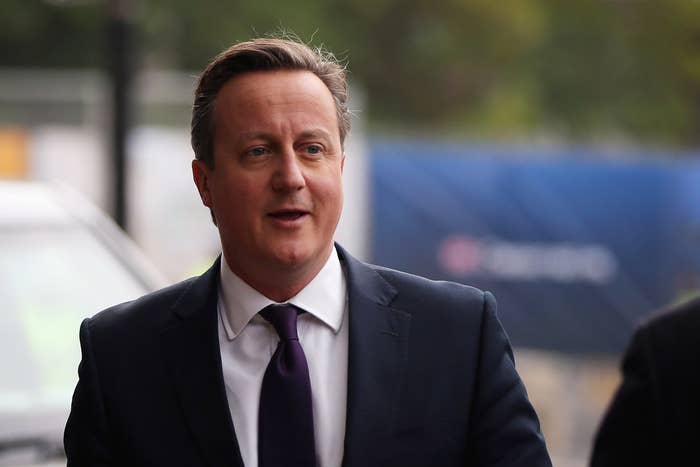 David Cameron has gloated about the downfall of SNP MP Michelle Thomson following her suspension from the party over a police investigation into her property dealings.
Speaking to a packed reception of Scottish Conservatives at the Tory conference in Manchester, Cameron said the "shine is coming off the ball" of the SNP after the allegations about Thomson, who withdrew from the party whip after details of her property deals were revealed in the Sunday Times.
To a cheering crowd, the prime minister attacked Nicola Sturgeon's party over its record on health and education, and said it's becoming clear there are SNP MPs who have "one or two things they need to tell us about".
"In the Scottish parliamentary election next year – the others [parties] are departing the union," said Cameron. "Labour are a busted flush, the Lib Dems have gone, and the SNP – the shine is coming off the ball.
"Is the health service better off in Scotland under the SNP? Are educational standards getting better under the SNP? Are we beginning to see that their MPs have one or two things they need to tell us about?
"Who's going to take them on? We are. Let's keep our United Kingdom together – support Ruth Davidson, and make this a great government."
Davidson got a rapturous reception from the group of Scottish Conservatives, with the crowd chanting "RUTH! RUTH! RUTH!" following her speech.
Former Tony Blair adviser John McTernan was also spotted at the event, which raised some eyebrows.
But McTernan quickly explained the reason he was there.