As soon as one attendee finished her point, everyone leapt to their feet to try getting their chance to speak to parliament.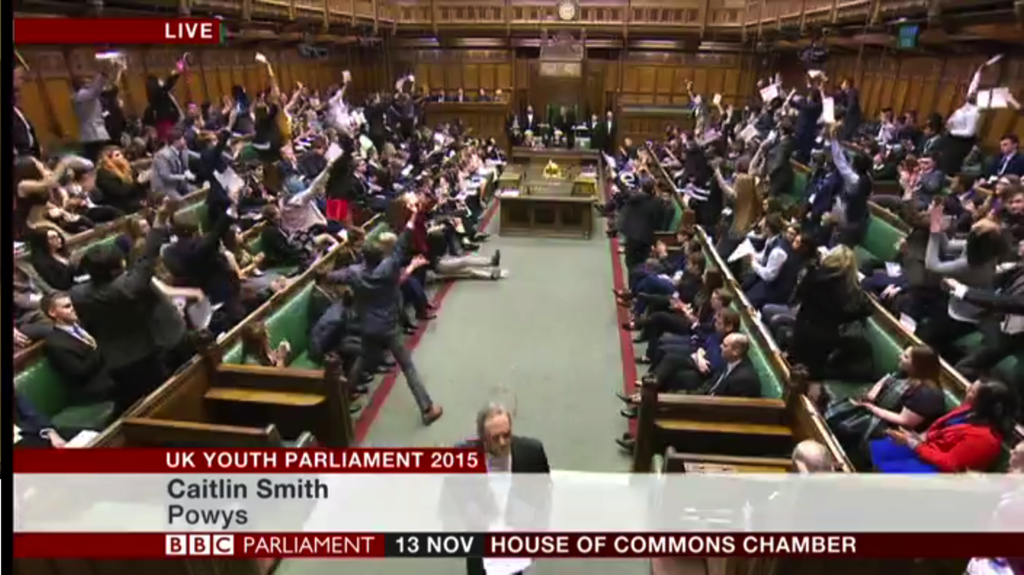 But this unfortunate guy got overexcited.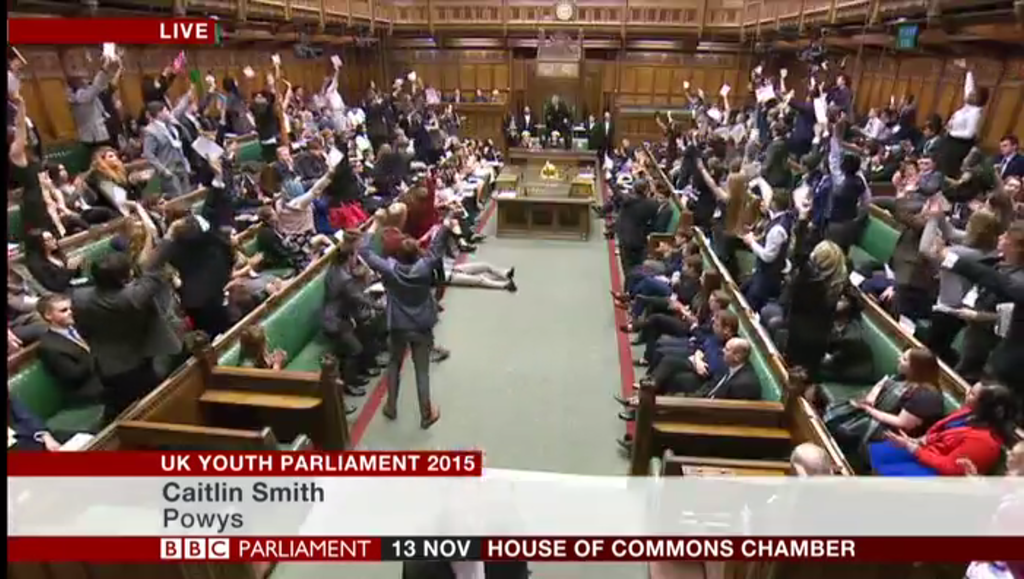 And ended up rolling around on the floor.
This could well be a parliamentary first.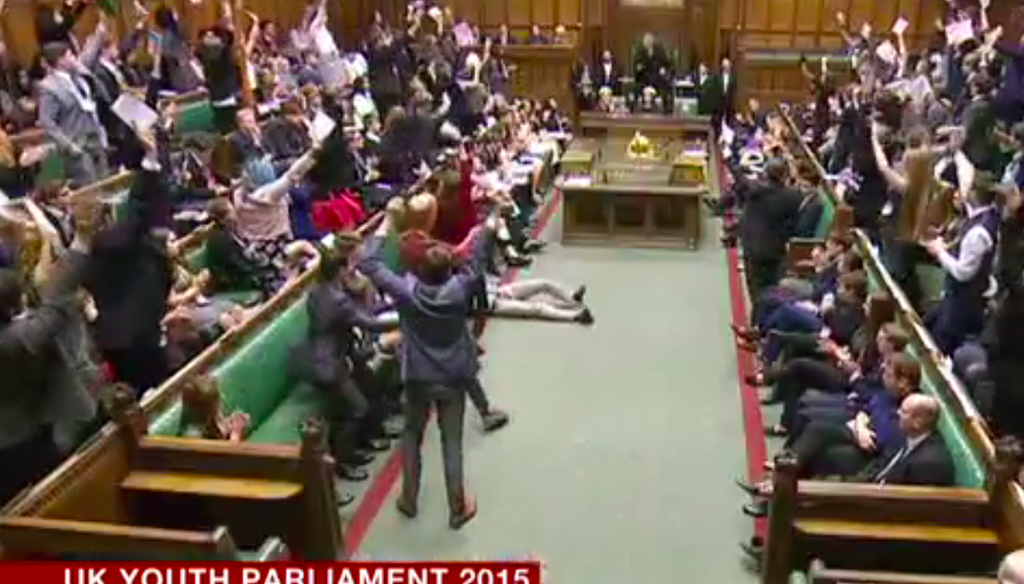 We'll follow his political career with interest.