Recently, Scottish Labour has argued that the party with the most seats after the general election will get to form the next government.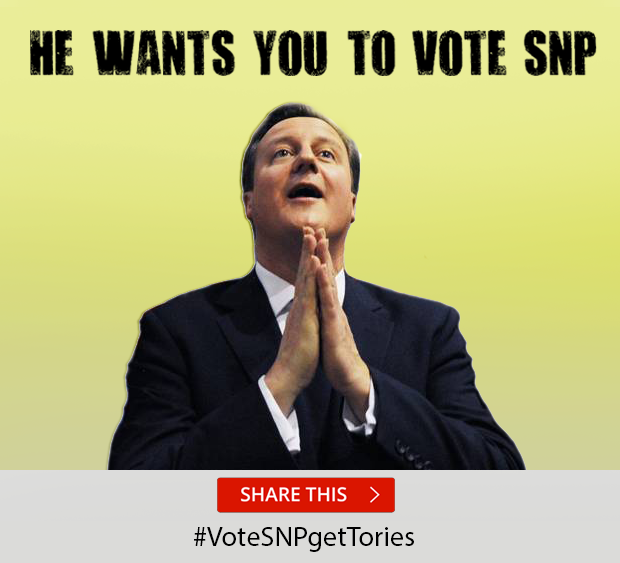 It hopes the prospect of David Cameron remaining prime minister will stop Scottish Labour voters jumping ship to the SNP. However, we're not sure everyone's convinced.
Nevertheless, Blair McDougall – who works for Scottish Labour leader Jim Murphy – was undeterred and started tweeting things like this on Thursday.
He waited for pro-independence tweeters to start arguing against his statements – but then revealed he was actually quoting Alex Salmond and "forgot" to add quotation marks.
He seemed to enjoy himself.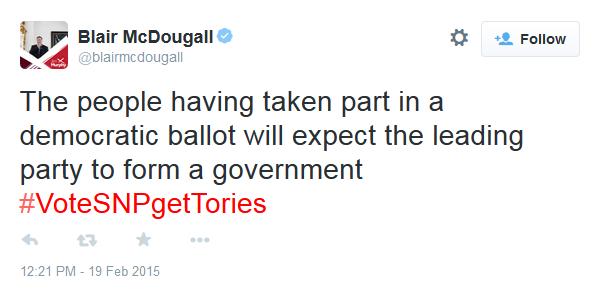 So much so that he did it three times.
We reckon Scottish Labour gets the award for most innovative political trolling of the general election campaign so far.