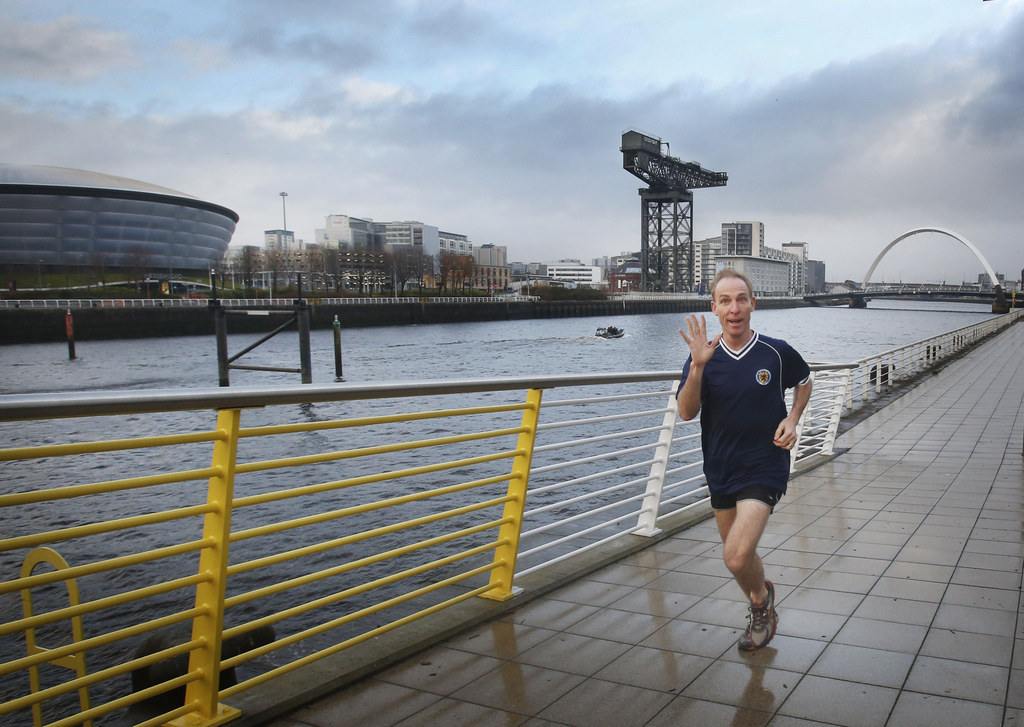 A Scottish nationalist has deceived Jim Murphy with a farfetched plot to destroy the Scottish Labour party from the inside.
Murphy, the new leader of Scottish Labour, was one of the most prominent pro-union campaigners in the run-up to September's independence referendum, but he is eager to win over the Yes side before May's general election – most recently telling a pack of journalists that he "isn't a unionist".
Delighted that his strategy was apparently working after meeting Scottish nationalist Derek McLean on the train, who told Murphy he'd signed up as a Labour member, he tweeted this:
However, BuzzFeed News has spoken to the man claiming to be the "8 badge man", and it appears that Murphy has been tricked. Derek McLean said he has joined the party in an elaborate plot to ruin Murphy's party from the inside.
"I was just getting off the train with my wee backpack which has all the Yes badges on it I've collected over the last year or so," said McLean. "I looked behind me as the doors were closing and I shouted 'Good god! There's Jim Murphy!'"
McLean, who runs the Independence Live website, told Murphy that he had taken up the offer of joining the Scottish Labour party for £1, and the Scottish Labour leader looked pleased as the doors closed between the two men.
"He nodded and smiled as the doors shut," said McLean. "But what's hilarious is that he must have got really excited to have finally won over a Yes voter and he immediately sent a tweet about it – 'finally, we've got one, we've got one!".
McLean said it is true that he has joined Scottish Labour, but not because he's been won over by Murphy. He's actually planning to use his new influence to undermine the party in a plot orchestrated by pro-independence blog Wings Over Scotland.
"Wings did a post just before the new year, when Jim Murphy was offering membership for a pound, saying it would be quite funny to get 10,000 Yes voters to join Labour so we could get rid of all the rotten eggs from the inside," said McLean.
The scheme hasn't really got off the ground yet. As far as McLean knows, he's the only person to sign up so far to carry out the diabolical plan. However, he doesn't regret his £1 purchase.
"When I move into my brother's house, I'll be in Jim Murphy's constituency," he said. "I'll be able to go to those meetings and cancel out Murphy's votes, that's what I'll do."
"Also, after the laugh I got last night, it's probably the best quid I've ever spent."