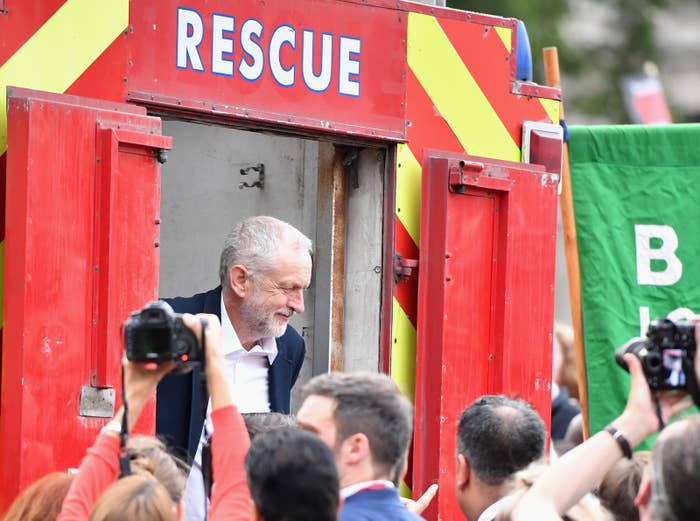 At the core of Jeremy Corbyn's campaign to remain leader of the Labour party lies Momentum, the huge social movement formed from his successful run last year. It is Momentum activists who form Corbyn's most vocal cheerleaders, who organise his rallies, and who form the bedrock of his support within Labour's membership.
But the structure of the "grassroots" group is surprisingly opaque, with a recently renamed company, seemingly wholly controlled by Jon Lansman, lying at the centre of its operations.
The company, Momentum Campaign Limited, was on Monday quietly renamed Jeremy for Labour Limited without any apparent discussion in Momentum forums or meetings.
Since the change, Momentum's national organiser has denied three times that the campaign group is connected to the company.
But analysis by BuzzFeed News of official documents reveals a very different story. Far from being unrelated, the company receives Momentum's donations, operates Momentum's website, and owns the data for Momentum's membership and mailing lists. The change in company name is even reflected already in the privacy policy on Momentum's website.
The confusing public statements and quiet changes to central components of the campaign reflect questions around how Momentum, which has come to dominate the Labour party, is structured and how its decision-making process works.
The birth of Momentum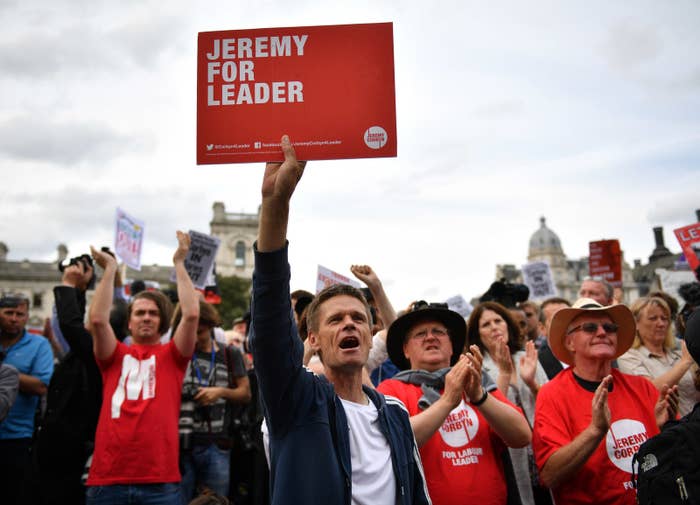 Momentum's website gives an account of how the organisation was born out of the 2015 leadership campaign that saw Corbyn triumph over three leadership rivals with 59% of the vote in the first round of balloting.
The movement, it says, is "the successor to the campaign to elect Jeremy Corbyn as leader of the Labour Party" and is aimed at making Labour more "open" and "member-led" – as well as winning elections – through "inclusive events, rallies, meet ups and policy consultations".
Official records seen by BuzzFeed News show the company that became Momentum Campaigns Limited was founded as Jeremy Corbyn Campaign 2015 (Supporters) Ltd on 24 June 2015 by Jon Lansman, then parliamentary researcher to the now-deceased Michael Meacher MP, a staunch Labour left-winger.
The company, which had Lansman as sole director, was established to "control and process information collected in the course of Jeremy Corbyn's Labour Party leadership campaign", according to its articles of association. This meant it received the formidable database of email subscribers to and supporters of Corbyn's summer 2015 campaign for leadership.
Lansman became a controversial figure through the leadership campaign after tweeting spoof posters suggesting that Liz Kendall, then a rival leadership candidate, was standing for the leadership of the Conservative party.
BuzzFeed News understands from people present first in Corbyn's campaign and then Momentum that this and other issues led to tensions between Lansman and other leaders, leading to struggles over who would have control as Momentum was established.
On 8 October, James Schneider – now Momentum's national organiser – issued a press release announcing the group's launch as a "grassroots network arising out of, and following, the Jeremy Corbyn for Labour Leader campaign".
Just over two weeks later, official records show, Lansman changed the name of Jeremy Corbyn Campaign 2015 (Supporters) Ltd to Momentum Campaign Limited.
After the company was renamed again this week – without any apparent discussion among Momentum's dozens of local groups or members – as Jeremy for Labour Limited, Schneider replied to a Twitter question from a former Labour staffer about the move saying "that company isn't Momentum".
Schneider then tweeted that "Momentum is an unincorporated association", a different type of legal structure often used by political and campaigning bodies. He also told another user that another, separate company set up by Lansman on the same day "has nothing to do with Momentum".
What Momentum Campaign Limited did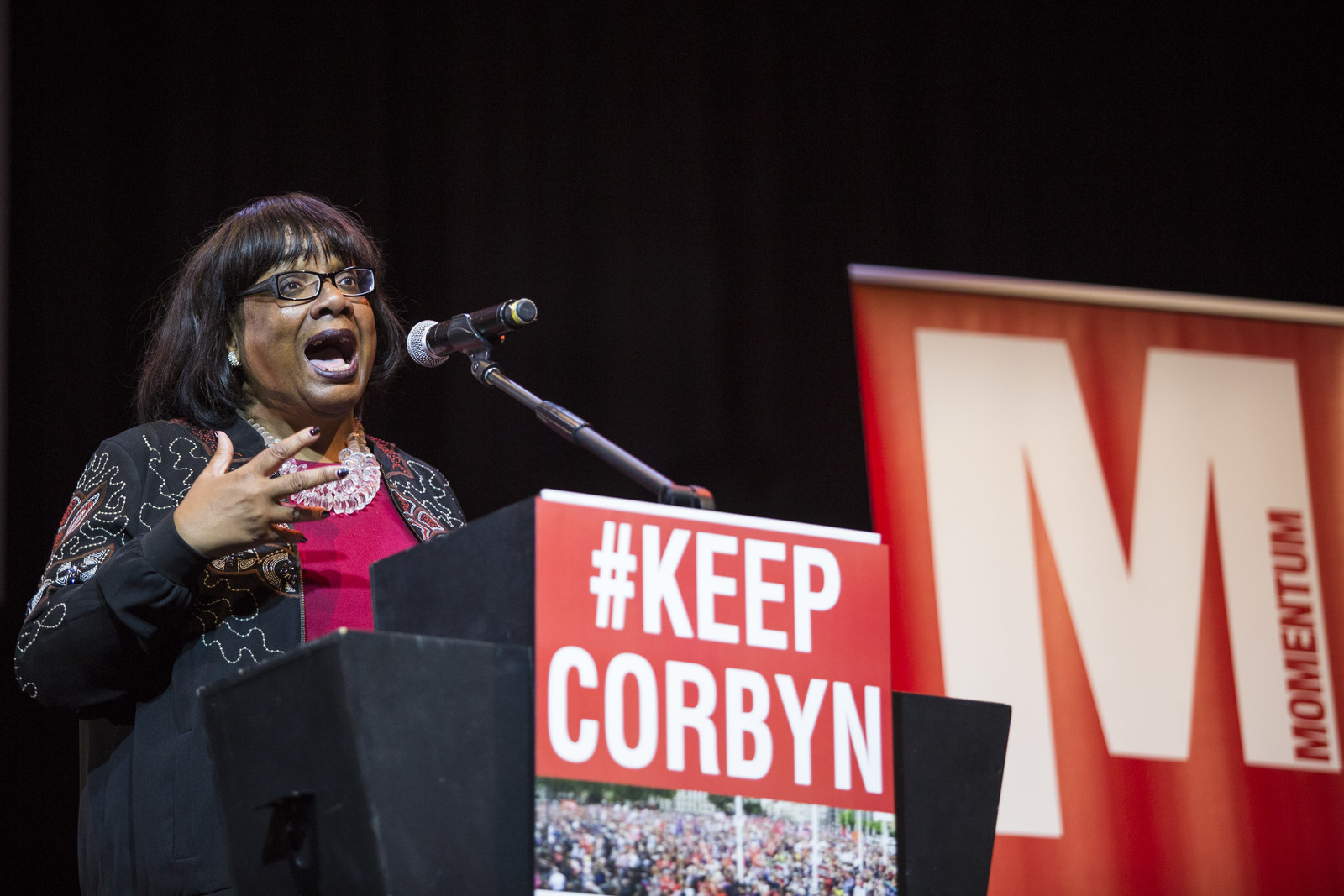 This position appears to clash with information from Momentum's own website. A section of the site's privacy policy – clearly updated in the last week – states: "This site is operated by Jeremy for Labour Ltd."

The section of the site encouraging donations to Momentum states that donations by cheque should be addressed to Momentum Campaigns Limited, while a link on the PayPal donation page suggests donations made this way also go to the company.
At the time of writing, the donations section of the site makes no mention of contributions being used to support any 2016 leadership campaign for Corbyn. The site states that donations will be used to:
Organise events, rallies, meet ups and policy consultations to
encourage mass mobilisation for a more democratic, equal and decent society.
Encourage those inspired by Jeremy Corbyn's campaign to get involved with the Labour Party, and to take its radical new message into their communities and workplaces. Assist members in making their voice heard in Labour Party debates.
Help people to build new and support existing organisations that can make concrete improvements now to people's lives. Through these actions, we aim to demonstrate on a micro level how collective action and Labour values can transform our society for the better.
Though Jon Lansman is the sole director and subscriber of the company, its articles of association appear to prevent it being used to collect any profit, stating that should the company be disbanded, any funds should be given to another entity with similar goals to itself or to a charitable cause.
Two more connected companies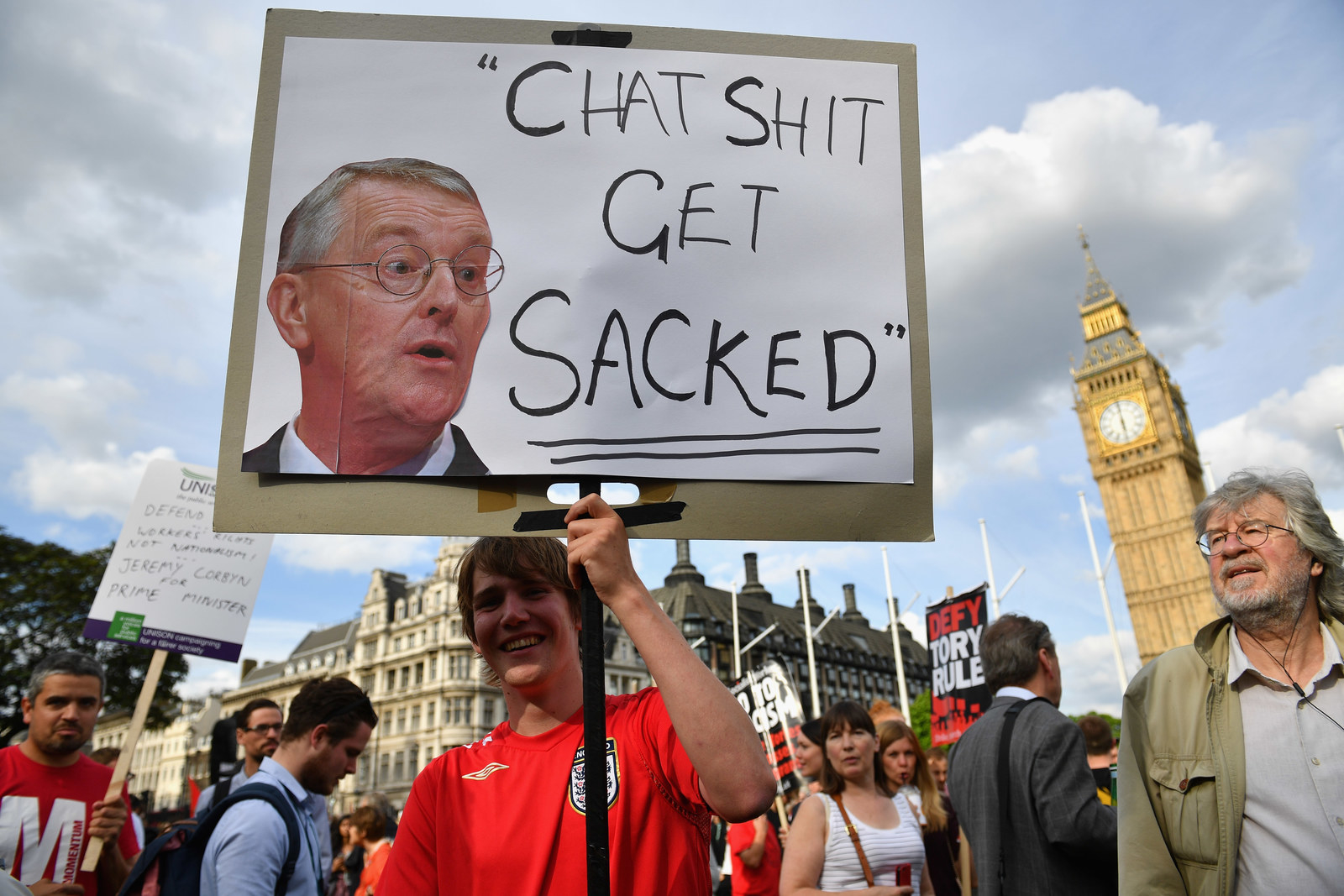 The company now known as Jeremy for Labour Limited was just one of three set up on the same day by Lansman during Corbyn's first leadership campaign as part of a structure of companies around the campaign.

One was set up with Simon Fletcher, a key aide to Ken Livingstone as mayor who later became Corbyn's chief of staff. Initially called Jeremy Corbyn Campaign (Services) Ltd, the company was established "to act as an employer and undertake various administrative functions in the course of Jeremy Corbyn's Labour Party leadership campaign".
Fletcher stepped down from the company in October, days before its name was changed to Momentum Campaign (Services) Ltd. Sam Tarry, a Momentum campaigner and national political officer of the TSSA union, was appointed in his place in December.
A third company, New Hope for Labour (Data Holdings) Ltd, was established by Lansman on the same day, with the purpose of "hold[ing] data collected for use in campaigning on behalf of individual Labour Party members".
The distinct companies that make up Momentum have been described by a legal expert as akin to the "good bank, bad bank" structures set up when banks were bailed out in the financial crisis.
"It looks to be a kind of a 'good bank, bad bank' structure," said Jolyon Maugham, a senior Labour-supporting barrister, of Momentum's corporate structure. "All the good stuff – the data, the money – is owned by Jeremy for Labour Limited and ultimately, one might infer, Jon Lansman.
"The riskier stuff – employing staff, entering into contracts – is done by the 'bad bank' Momentum Campaign (Services) Ltd. Is there any evidence that there is an unincorporated association? Well, Jeremy for Labour says it does the campaigning."
Maugham added that he had struggled to see any details or rules on Momentum's website or otherwise publicly posted showing Momentum was an unincorporated association as its national organiser had stated.
Contacted for comment by BuzzFeed News, Momentum's James Schneider said in a statement:
Momentum the organisation is an unincorporated association.




Momentum Campaign Ltd (now Jeremy for Labour Limited) is itself the data controller for what you describe as "the Momentum mailing list". It also operates the Momentum website.



Momentum, the unincorporated association, itself receives donations. The service company, whose directors are now nominated by Momentum, the unincorporated association, is responsible for employing staff and and some other functions on behalf of Momentum, the unincorporated association.



Momentum Campaign Ltd is legally wholly separate from Momentum, the unincorporated association, and from the service company.



Momentum the organisation was founded to advocate the policies and principles established during Jeremy's leadership campaign last year.



Jon Lansman is the sole member (director) of Jeremy for Labour Limited.



Donations to Momentum through the Momentum website are made to Momentum. Any funds used to support the Jeremy for Labour leadership campaign will be declared as a donation or loan to that campaign.