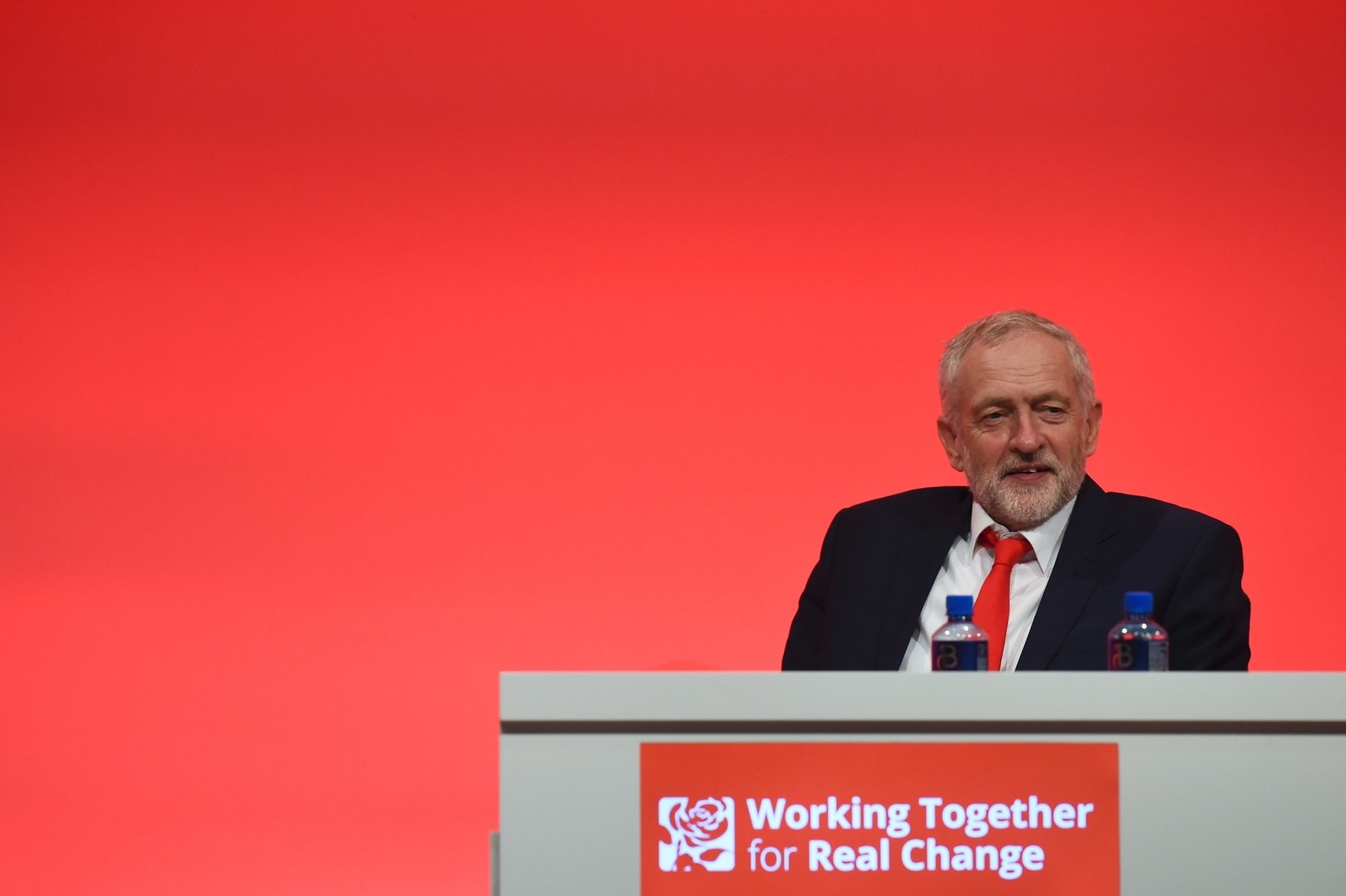 One year after his first leadership victory, this was the week when Jeremy Corbyn's policies became the official policies of the Labour party.
On Tuesday, the Labour conference – which has the formal final say over what is official party policy – voted through a 10-point policy plan agreed by the party's ruling National Executive Committee the day before.
In a classic piece of management of the membership, the policies came as a package deal: Members couldn't debate individual measures, but rather had to vote through or reject the whole platform.
Predictably, the policies on which Corbyn fought his way to a second resounding leadership victory passed the conference crowd easily. The policy takeover of Labour's new leader is complete.
BuzzFeed News has analysed speeches from throughout the leadership campaign, his policy releases to the press, and additional detail and information from sources in the leader's office and campaign to present what Jeremy Corbyn says a Labour government led by him would do, and how viable experts say that is.
£500 billion in public investment – especially focused on industry and infrastructure – over a decade.
"We have announced a National Investment Bank to help channel £500 billion of investment over the next decade. We'll invest in housing ... we will invest in the high-speed broadband businesses need ... we will invest in renewable energy to transition to a low-carbon economy and keep the lights on."
The centrepiece of Jeremy Corbyn's plans – and how he intends to fund many of his other proposals – is a large expansion of UK borrowing to invest in UK transport infrastructure, manufacturing, and clean energy.
Corbyn's leadership rival Owen Smith pledged to invest an additional £200 billion in the UK economy if he became leader. This was countered by a much larger pledge: a £500 billion investment fund, spent over a decade, to boost the UK economy.
This sum – which Corbyn conceded was a "nice round figure" in a TV interview – is a huge one in the context of peacetime government borrowing.
For context on the scale of Corbyn's plan it is worth looking at the USA's TARP program, the country's bailout at the peak of the 2008 financial crisis, which was for an initial £540 billion ($700 billion) – in a country with a population five times bigger than the UK, and an economy six times bigger. Even that TARP plan was then scaled down to £328 billion ($426 billion) by the US congress.
On Monday, shadow chancellor John McDonnell appeared to scale back the plan, announcing a National Investment Bank that would be funded with £100 billion of public borrowing, which would then be "levered" up to £250 billion – a term for the routine process in which banks (including commercial banks) effectively print their own money by lending out more cash than they actually have.
However, BuzzFeed News has learned this does not in fact mean Corbyn's £500 billion plan has been scaled back. A source in the leader's office said the National Investment Bank would provide £250 billion of the pledged investment, while the government would directly invest a further £250 billion.
This would mean a total of £350 billion of new government borrowing, alongside new investments (and therefore assets). At present, the UK government's total net debt is around £1,600 billion.
"It sounds like it is £500 billion more spent on public sector net investment, and all of this to be borrowed on top of existing plans (whatever they might be), over a decade," Carl Emmerson, deputy director of the Institute of Fiscal Studies, told BuzzFeed News.
"If so this would be a significant number – both in terms of the amount of investment spending we would be doing and also in terms of the amount of borrowing we did each year.

"For context: The March 2016 Budget planned to have public sector net investment of £32.1 billion in 2019–20."

Build 1 million homes in five years.
"Through our public investment strategy we will build a million new homes in five years. And we will end insecurity for private renters by introducing rent controls, secure tenancies, and a charter of private tenants' rights."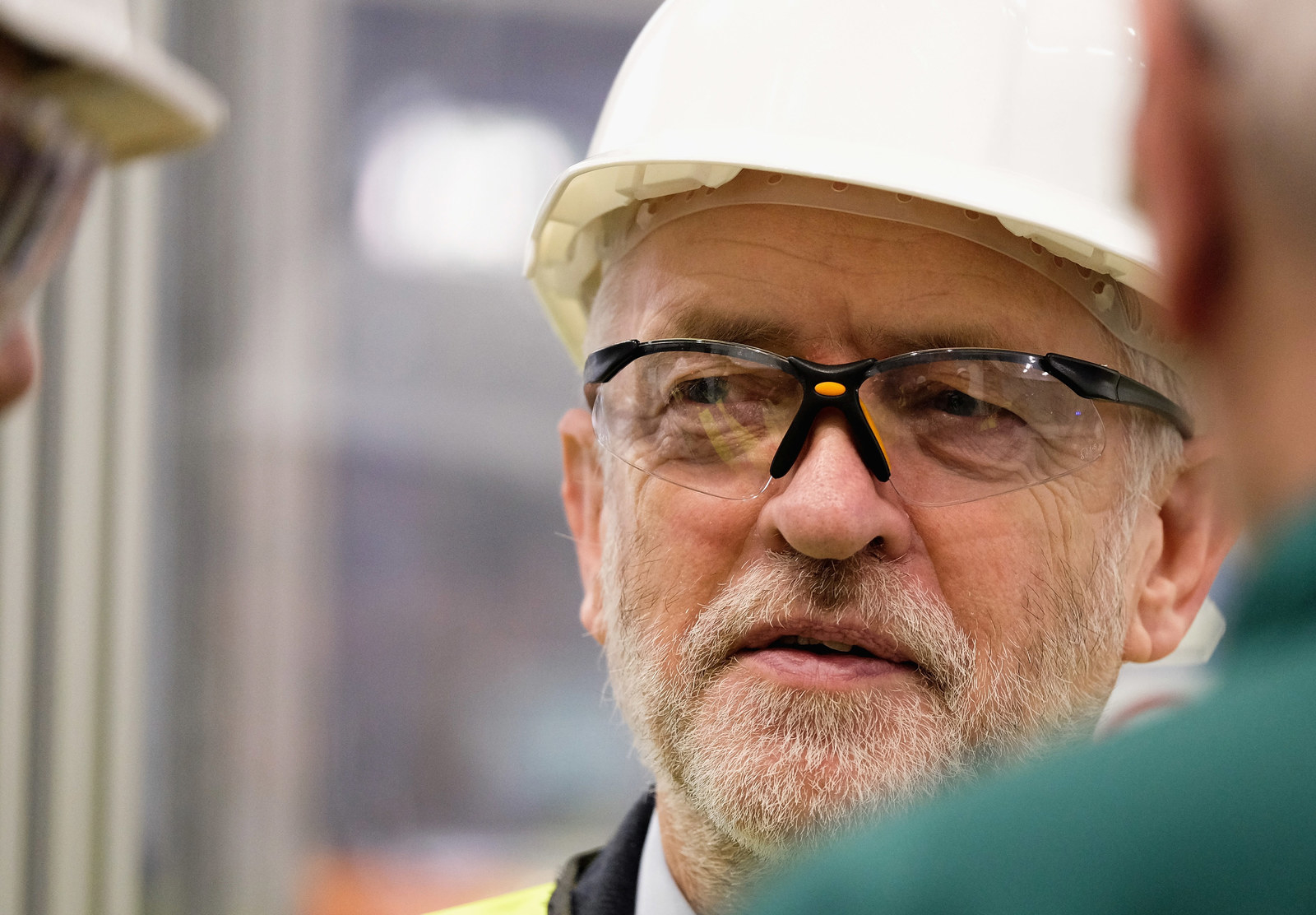 Corbyn wants to build 1 million new homes in the UK over five years. The current Conservative government also wants to build 1 million new homes in the UK over five years. Labour under Ed Miliband wanted to build 1 million new homes in five years. And the Blair/Brown Labour government said that by 2016 it wanted the UK to be building 240,000 new homes a year (1.2 million over five years).
In headline figure terms, Corbyn wants to build the same number of houses as Theresa May, and fewer than New Labour aimed for. At present the UK builds around 150,000 houses a year, or 750,000 over five years, while independent experts (including the House of Lords) say it needs around 250,000 to 300,000 a year.
Significantly, however, Corbyn's team has said he would like at least half of the new homes to be new council houses: a big reversal on trends over several decades as council houses have been sold off without replacement, and social housing – owned by housing associations – has risen.
Corbyn has also pledged stronger protections for private tenants, including more rights for tenants and limits to rent increases.
Establish a "National Education Service".
"A Labour government will look to create a National Education Service, providing the best possible education for all. Instead of Tory tests and segregation at age 11, we'll make sure that every single person has the opportunity of education."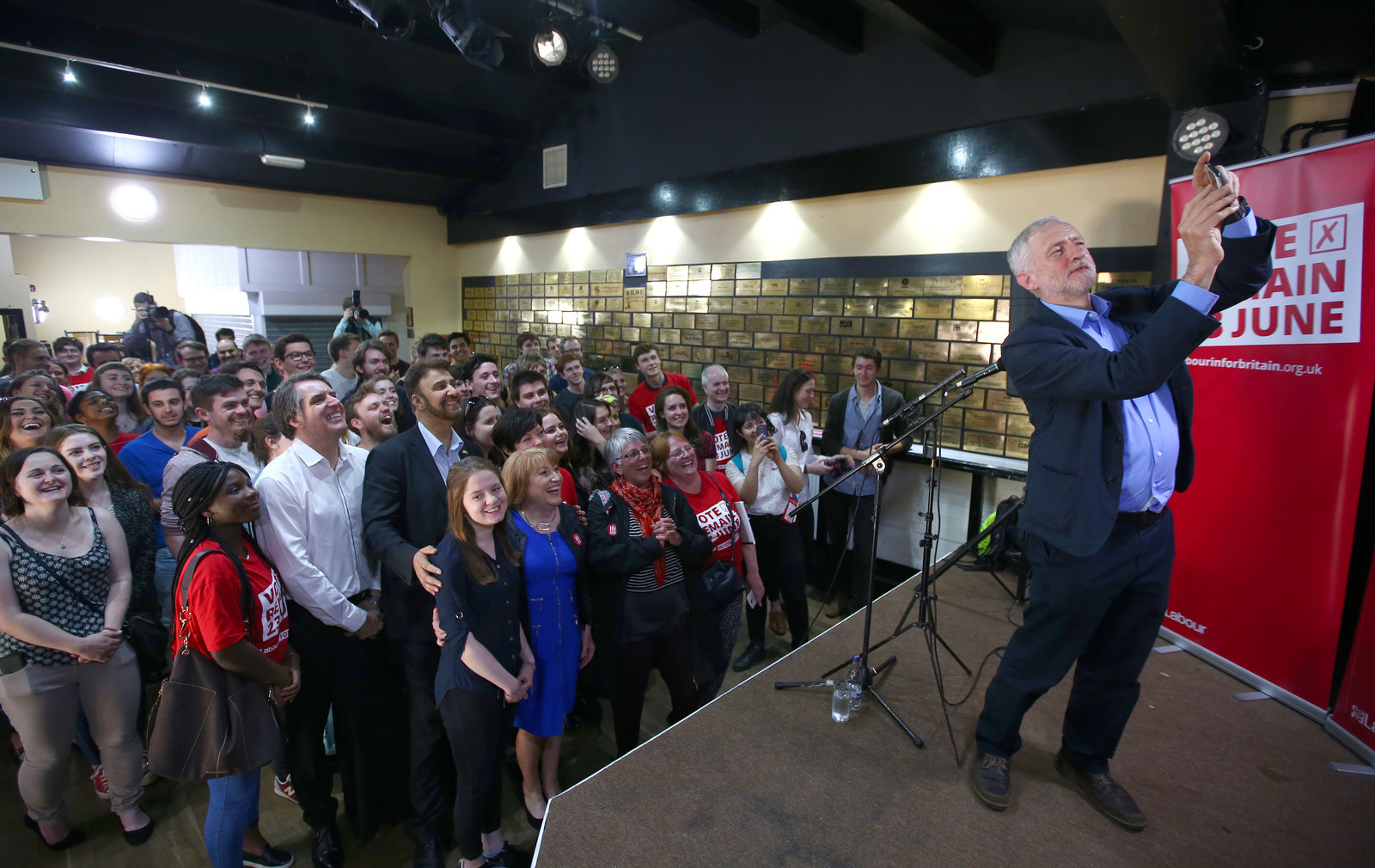 Corbyn has pledged to create a joined-up "National Education Service" for those of all ages to access education "free at the point of use" – meaning without tuition fees for university or adult education.
His plans promise universal childcare, improved vocational training, more access to adult education, and more apprenticeships. Peculiarly for an education policy, the plans make no mention of schools other than opposition to grammar schools – set to be an early priority for Corbyn.
"It seems to be three policies: free childcare for all, free university for all, and a push on apprenticeships. Delivering the first two is enormously costly," said education policy specialist and Schools Week editor Laura McInerney.
"Even getting 15 hours' childcare for low-income families for every 2-year-old and universal care for 3- and 4-year-olds has been expensive, and still the money available is not enough to prompt the required number of providers to offer it."

McInerney also said there were questions on how scrapping tuition fees could be made affordable. In Scotland, fee-free university has been achieved by limiting the number of places available, with evidence suggesting this means students from low-income families miss out.
"The evidence so far on tuition fees is that it hasn't really affected pupils from lower-income families," said McInerney. "There has been an impact on mature students and a service that helps people at later career stages would be welcomed – but Corbyn needs to say how it would be limited. Or does he plan to let people do different degrees over and again, for their entire lives?
"In terms of educational inequality, Corbyn's plan leaves out schooling, which is arguably vital in resolving inequality, and it also focuses on quantity of initiatives over quality, which also makes equal outcomes less likely."
Nuclear disarmament will be Labour's main foreign policy priority.
"A future Labour government will not just revive talks on multilateral nuclear disarmament among the world's great powers, we will make the success of those talks the test of our success on foreign policy." – Emily Thornberry
Amid a row over whether or not it is Labour's policy to renew the UK's Trident nuclear deterrent, shadow foreign secretary Emily Thornberry said Labour's foreign policy priority would be to achieve multilateral disarmament – essentially persuading other countries to reduce or give up their nuclear arsenals.
However, it is not clear how much influence the UK will actually have in talks to achieve these goals in the short or medium term.
"The main obstacle to taking the next steps towards reducing the size of global stockpiles lies with the failure to agree bilateral cuts by the US and Russia, which account for more than 90% of total nuclear weapons," Professor Malcolm Chalmers, the deputy director-general of defence think tank RUSI, told BuzzFeed News.
"Obama had wanted to go further down this route, but Russia has become increasingly resistant. The UK is largely a bystander in this process, and is likely to remain so until the larger nuclear powers go through at least one more round of reductions. It is right that the UK should make clear that it would be willing to join in at a later stage – but it is not the main obstacle to further progress.
"That lies with the states who rely most on nuclear weapons to offset their conventional weakness – including Russia, but also Pakistan and North Korea."

Corbyn's team has also pledged to "put conflict resolution and human rights at the heart of foreign policy", "end support for aggressive wars", and support "effective action to alleviate the refugee crisis". The Labour leader also pledged to appoint a minister for peace and disarmament, though shadow defence secretary Clive Lewis said on Monday the UK would continue to spend 2% of GDP on defence under a Labour government.
Labour will "renationalise the NHS".
"The next Labour government would go further than reversing Tory cuts – it would deliver a modern health and social care service that is fully publicly provided and fully publicly funded."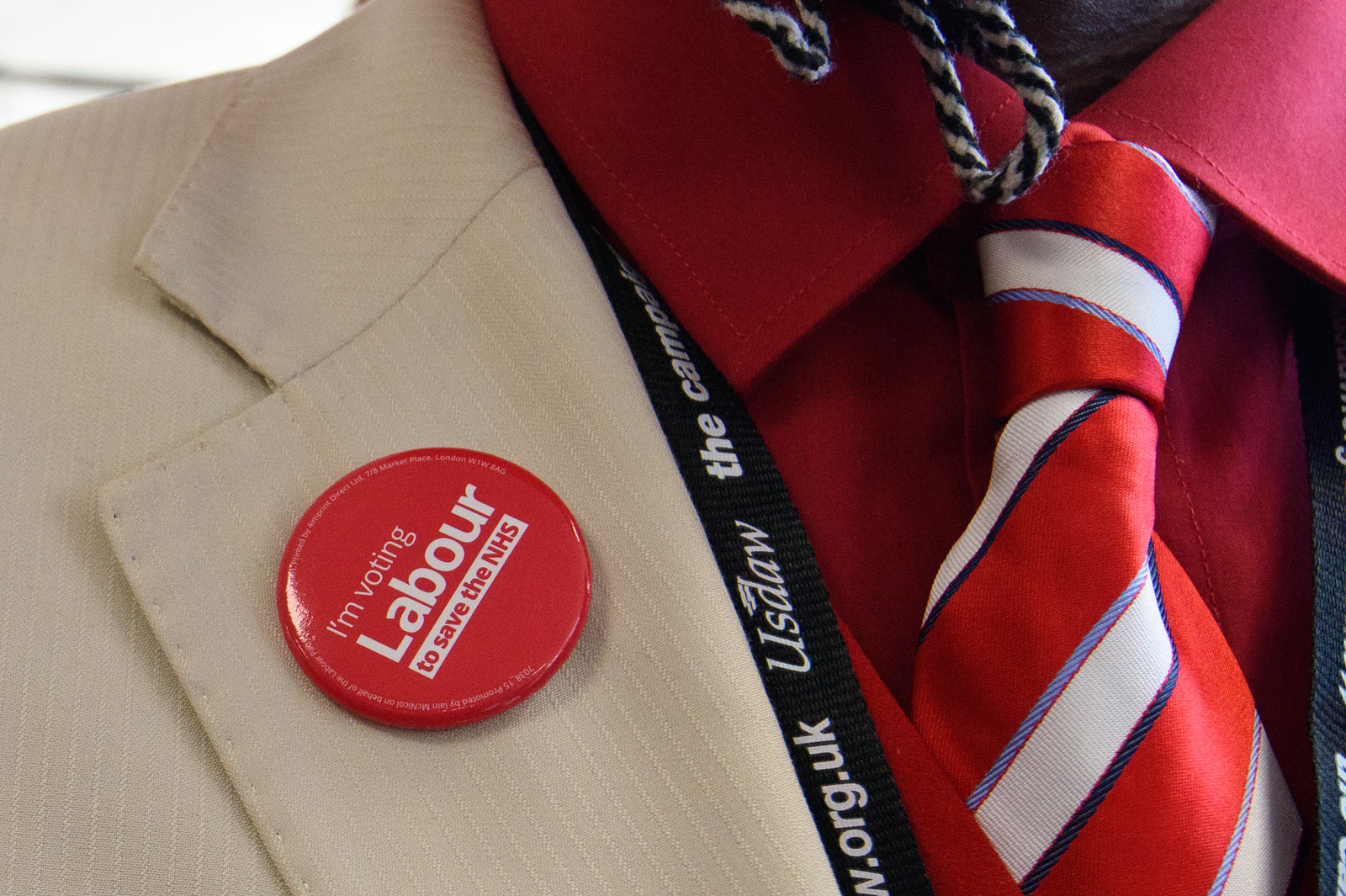 Jeremy Corbyn has pledged to end PFI – private finance initiative – deals in the NHS, restore bursaries for student nurses, and "end the privatisation" of the NHS if he becomes prime minister.
The policy is a popular one among Labour's members and staunch supporters, who fear a Tory sell-off of the beloved national institution, but health experts have long questioned whether such a sell-off is taking place on the scale that activists suggest.
The NHS has since its inception taken some of its services from private providers: GPs, for example, run their surgeries as small independent business providing services to the NHS.
Last year, the independent health think tank the King's Fund did an analysis of whether the last coalition government had sharply increased private sector involvement in the NHS.
"About 10% of NHS spend on health services is on non-NHS providers which includes for-profit companies, local authorities, social enterprises, charities and community interest companies," it concluded. "There has been growth in non-NHS provision of care, but there has been no wholesale privatisation of the NHS."
The BBC reported that in 2013/14, excluding GPs, medicine, and dentistry, around £6.5 billion of the NHS's £113 billion budget was spent through private sector providers.
The King's Fund analysis said it was possible private provision could increase, but noted given funding pressures on the NHS there was not huge appetite from private companies to take on NHS work, and added that in some instances private or not-for-profit providers gave good-quality care under NHS contracts.
"The Fund's view is that who provides the service is less important than the quality and efficiency of the care that is provided," it said. Forty-three per cent of the public said they don't mind whether the public or private sector provides their NHS care, versus 39% who preferred public sector treatment.
Providing extra day-to-day funding to the NHS, like providing extra funding for a National Education Service, or to reverse welfare cuts, would not come from Corbyn's £500 billion investment fund, as this kind of spending is not investment.
As yet, Corbyn has not costed how he would intend to fund these expensive pledges, though he has pledged to build a "progressive tax system" and tackle tax avoidance by corporations and the wealthy.
Create 300,000 clean energy jobs to make the UK the world's leading producer of renewables.
"We want Britain to be the world's leading producer of renewables technology. To achieve this we will accelerate the transition to a low-carbon economy, and drive the expansion of the green industries and jobs of the future."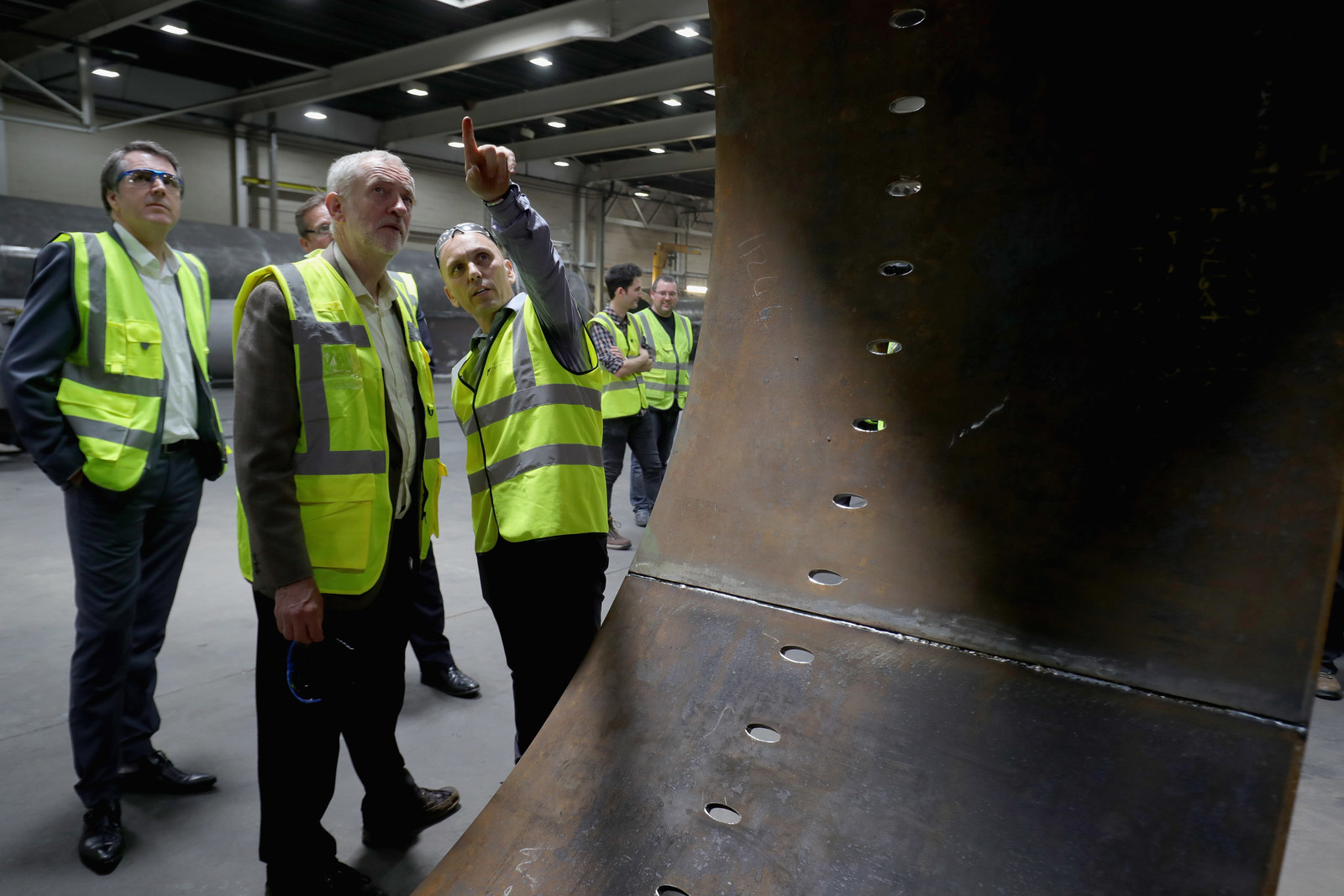 Labour's call to ban fracking – despite some key Labour unions having members in the industry – has grabbed the most headlines of Corbyn's energy policies, but this is a sector in which the party leader has numerous, detailed policies.
Corbyn has pledged to end the use of coal-fired power stations in the UK by the mid-2020s, reinstate the Department for Energy and Climate Change, accelerate the UK's progress towards climate targets, and to work with schools and communities to plant 64 million trees in a decade.
Perhaps the most substantial pledge – though one lacking in any detail in material put out by the Corbyn campaign to date – is a pledge to create 300,000 jobs in the renewable energy industry with the help of funds from the National Investment Bank.
This is an ambitious proposal but one that is feasible, with some caveats, according to Olivier Vardakoulias, an economist at the New Economics Foundation.
"At the moment renewable energy is estimated to support around 100,000 jobs," he told BuzzFeed News. The Renewable Energy Association has estimated that a total of 400,000 jobs could be supported by renewables by 2020 if the UK manages to produce around 15% of its total energy through renewables.
"This is equivalent to 300,000 new jobs on top of existing ones. So the figure cited by the Labour party climate and energy manifesto seems completely in line with existing estimates."
Vardakoulias noted that this total includes jobs indirectly created by the proposal, such as in manufacturing plants building components used by green industry, and also excluded jobs that may be lost in the conventional energy sector as it is replaced by green energy.
However, he added that green energy companies currently employ more staff for each gigawatt hour of energy generated, and said these jobs could be more evenly spread across the UK than existing fossil fuel–based jobs.

"In a nutshell, a policy along the lines of this manifesto is unlikely to be prohibitively expensive or hit the UK economy," he concluded, saying the investment would eventually pay for itself. "The competitiveness of the UK economy hasn't been affected by climate policy so far and Germany's industrial performance offers a clear counterexample to the idea that ambitious renewable targets hinder industry."
Corbyn also pledged to tackle the dominance of the "big six" energy companies, and to launch a home insulation drive, which his campaign noted could allow the government to cut pensioners' winter fuel allowance, which currently costs around £2 billion a year – though this would undoubtedly carry a degree of political risk.
The campaign pledged the "publicly funded" home insulation drive would improve "at least" 4 million homes, and noted this costs an average of £5,500 per home. If the government was meeting the full amount of this cost, it would total £22 billion – around £7 billion more than the Crossrail project.
And here's a quick run-through of the rest.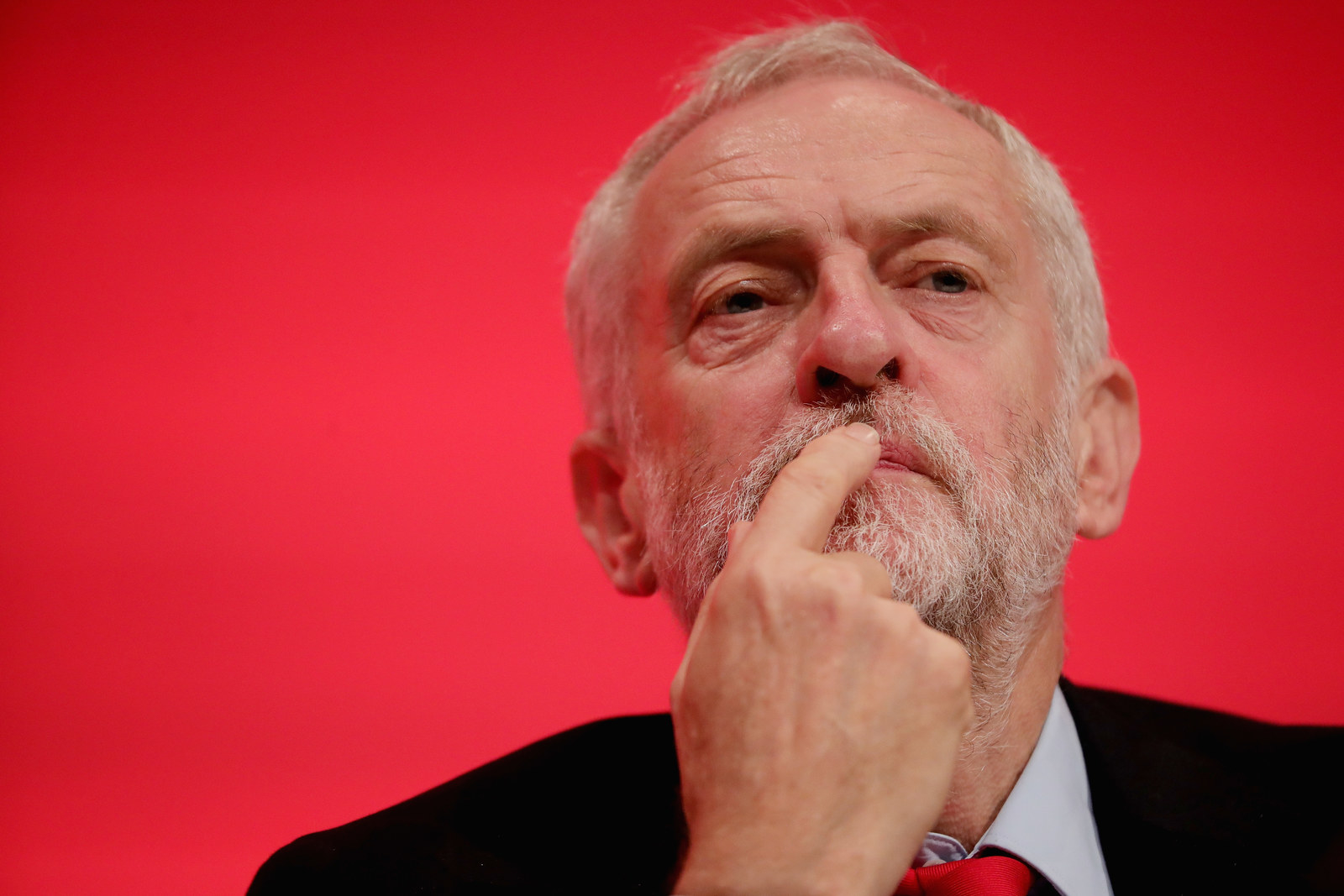 Corbyn made several other pledges in his main 10-point policy document and over the course of the campaign, but several of these lack enough detail for a full analysis or run-through, or are somewhat contradicted by other positions the leader still backs.
During the launch of his digital economy policy, Corbyn announced a "people's charter of digital liberties" to protect from "unwarranted snooping on their online activities by the security services" – but his team confirmed to BuzzFeed News Corbyn supports Theresa May's "Snoopers' Charter", a new surveillance bill described by campaigners as "the most draconian piece of surveillance legislation seen in any Western democracy".
Corbyn has pledged his support for the Human Rights Act, action to prevent violence against women and girls, and to prevent racial, religious, and anti-LGBT discrimination. He has pledged to support local democracy, to establish regional investment banks, and to "insource" council services.
Brexit is mentioned only twice in passing in Corbyn's 10 pledges release: Firstly, the Labour leader promises to guarantee EU nationals currently in the UK the right to remain and not be used as "pawns" in Brexit negotiations. Corbyn also promises to ensure "action against undercutting of pay and conditions through the exploitation of migrant labour" will be "at the centre" of Brexit negotiations.
Corbyn's speech launching his policy platform made no mention of Brexit whatsoever.
He has also pledged to scrap the Trade Union Act – Conservative legislation that restricts trade union powers – as well as end zero-hours contracts, introduce employment rights "from day one in a job" (making it harder to fire new hires), and bring in "mandatory collective bargaining for companies with 250 or more employees". John McDonnell on Monday also pledged a minimum wage of £10 an hour or more.
To enact these policies, Corbyn would need to win a majority at a general election – or close to it, with perhaps one or two additional seats from the Green party. Psephologists estimate that if the Conservatives manage to secure the boundary changes they propose, Labour would need a polling lead of around 13% to form a majority government.
In the UK's most recent opinion poll, the Conservative party had a 15-point lead over Labour.