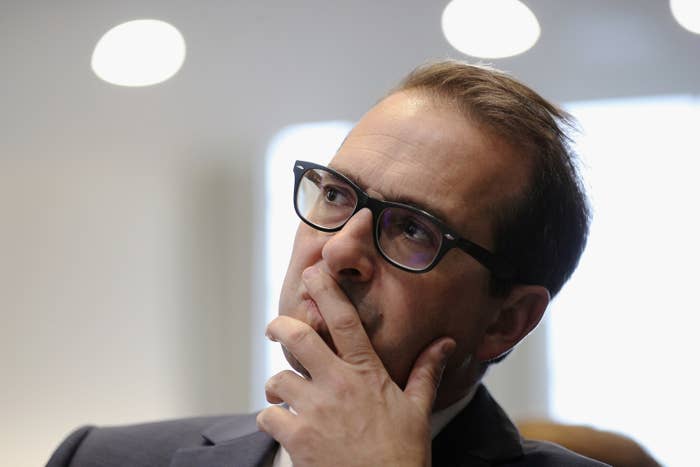 On Sunday, Owen Smith's campaign tweeted a shot of their candidate in action at a phone canvassing session drumming up support for his Labour leadership bid.
The action shot of Smith addressing a small gaggle of half a dozen supporters showed a whiteboard in the background of the shot. Unfortunately, Smith's team had not checked what was on the whiteboard before tweeting the image to the campaign's 16,127 followers:
The board contained the web address, ID, username, and password – "Survation", the name of a major UK polling firm – needed to log on to Smith's phone bank system, as Twitter users quickly spotted.
Twitter quickly jumped in with speculation, snark, and a little disbelief:
A few users seized on the gaffe to poke fun at Labour leadership conspiracy theories, such as the widely held belief the communications company Portland was involved in the "Labour coup".
BuzzFeed News contacted Smith's campaign to ask about the breach and whether it had put any personal data at risk, and received the following statement.

"These were the login details for our campaign phone bank system," said a spokesman. "The details were changed as soon as we were made aware of them being inadvertently posted on Twitter and the tweet was then immediately deleted.
"We can confirm that there was no data breach and the login details were not used by any unauthorised users."
According to the latest polling by YouGov, Smith currently trails his rival Jeremy Corbyn by 24 points in the leadership contest, which concludes on 24 September.