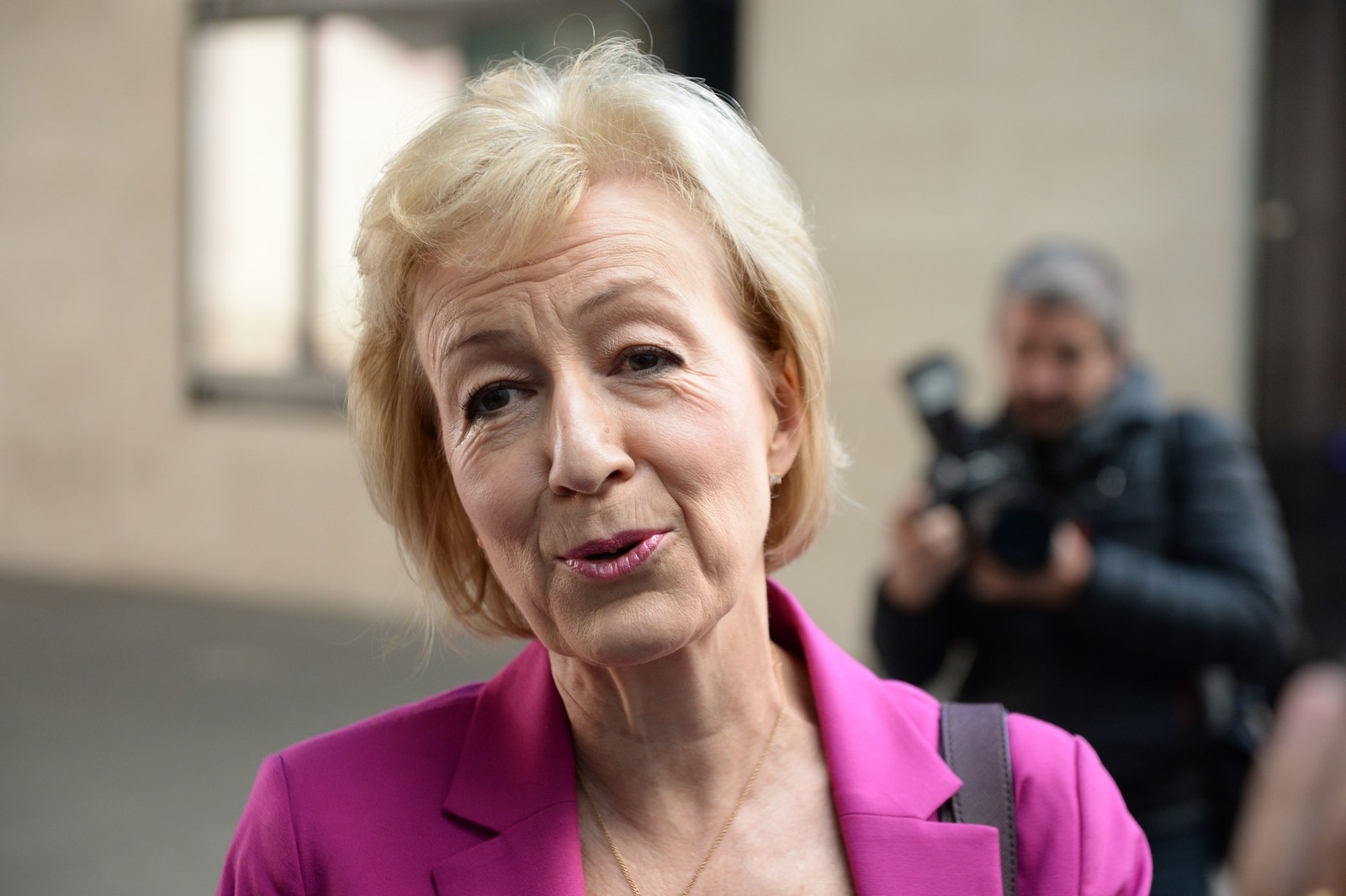 Speaking at the launch of her campaign for the Conservative leadership, Andrea Leadsom said she wanted to make tackling the issue of excessive executive pay one of her priorities as prime minister.
However, her previous public statements on the issue of bankers' bonuses and excessive compensation show a complex view on high pay. While she has asked questions in parliament on curbing it, she has also warned against concrete action to tackle egregious bonuses.
One of Leadsom's most extensive contributions on the issue of bonuses comes from a 2009 blog post made when she was preparing to stand for parliament in the 2010 general election. The post was titled "I don't think legislation to cap bonuses is good for Britain".
She opened the post by acknowledging bonuses often seemed "pretty obscene", but warned in direct terms against setting a strict cap on their level:
The Chancellor was today talking about legislating to prevent ALL banks paying large sums in bonuses. That is entirely to misunderstand how our economy works. Once you start legislating on bonuses, you are utterly undermining the free market economy. Not only that, but it is inevitable that legislation will open up "loopholes", where key executives will be paid in other ways or in other jurisdictions – not evasion, but clever accounting.

Head offices will move easily to more benign locations – lots of the high earners are foreign nationals. They enjoy London with all it has to offer, but they will not sit around to be legislated against by our Chancellor. It is just naive to try and cap bonuses, and where do you draw the line?
If Britain capped bonuses, she warned, "the finance ministers of France, Germany and Switzerland (to name but three!) will be rubbing their hands with glee" at the chance to pick up business from the UK.
Leadsom's conclusion was that the public should ultimately "hold their nose" on bonuses, as they lead to revenue for the government.
No, bonus capping is not the answer. However much you resent the sums of money being paid out, you have to hold your nose and tell yourself that
at least the Exchequer is receiving more than half of these bonuses by
way of taxes... and with the size of the national debt, we desperately
need to keep that revenue coming in!

Leadsom, who had a career in finance before becoming an MP in 2010, did however advocate trying to legislate on how bonus schemes worked – trying to encourage companies to line them up to long-term targets instead of short-term performance goals.
In 2013 Leadsom – now serving in parliament – repeated her opposition to a bonus cap, this time proposed by the EU as a union-wide measure, in a Financial Times article, but did say she supported reforming changes to pay in the finance sector.

"Don't get me wrong – nobody who has worked in finance, as I have, is
under any illusion that fundamental reform of compensation is not vital," she wrote.
"[But] a banker in London can literally put the phone down on Friday evening,
and pick it up on Monday morning in New York and carry on trading, selling, and structuring without any interruption. Enforcing a different and more limiting compensation structure will risk the best talent being siphoned off to competing finance centres."
One reason Leadsom gave in the FT piece was that it could boost base salaries. "But the EU bonus cap does not address the issue of accountability at all," she said. "Indeed, if its effect is simply to boost base salaries, the problem will become even
worse."
Leadsom again advocated reform of the bonus systems on similar lines to her 2009 proposal.
However, she has asked questions in parliament about ways to tackle executive pay. Speaking as a backbencher in 2012, she asked then-chief secretary to the Treasury Danny Alexander about "what steps he is taking to tackle excessive executive pay".
At that time, she asked Alexander about whether a three-year system of executive pay – with clawbacks if company performance worsened – had been considered, and if so whether it would be legislated for, or voluntary.
Looks like there are no comments yet.
Be the first to comment!