It's time to pop that bubbly, folks! Happy 97th birthday to Betty White!
White is best known as the actress behind the whimsical-yet-sweet Rose Nylund on the popular '90s sitcom Golden Girls. Other than giving me laughs on laughs, she also served LEWKS on that show that I will never forget, honey.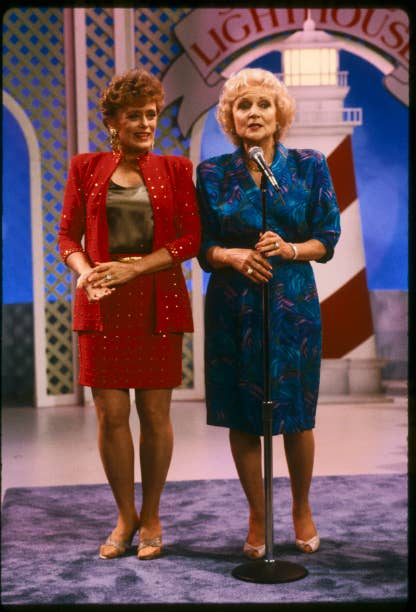 She's America's grandma/sweetheart, and #BettyGang rolls deep. I love Betty, you love Betty, we all love Betty!
People stand in solidarity for our queen's day, like this person who says White's birthday "should be a national holiday," and I AGREE:
In case anyone thought differently, the receipts were brought and delivered:
This person wanted to set the record straight — Betty isn't "cute," she's freakin' badass.
MK Genest felt how many of us probably felt when we saw #BettyWhite trending, but SURPRISE, we celebratin' birthdays:
Apparently Betty's shared the secret for longevity and while I don't think that's a winning combo, WHO AM I to refute her teachings:
In fact, we all know White is still fighting the good fight:
And we're rooting for 97 more years:
Lauren Whitney confessed to having all the Golden Girls episodes on DVD, and same sis:
All I know is I'm turning up for a real one's birthday! Happy Birthday, Betty!