For Victoria's Secret 2018 Fashion Show, people had strong opinions about the show and their lack of inclusivity, despite adding new faces to their roster this year.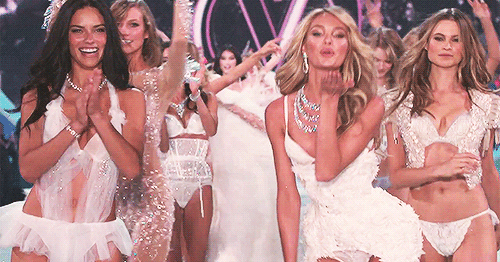 For the pre-taped show, famed singer Halsey performed, but the same day, she posted a message on her IG calling out VS and transphobic remarks that were previously made regarding the show. "As a member of the LGBTQ+ community, I have no tolerance for a lack of inclusivity, especially not one motivated by sterotype," she wrote.
The remarks happened in a Vogue interview last month with Ed Razek, VS's chief marketing officer. In the interview, Razek came out against hiring trans and plus-size models for the Victoria's Secret Fashion Show, saying, "Shouldn't you have transsexuals in the show? No. No, I don't think we should." He continued, "Well, why not? Because the show is a fantasy. It's a 42-minute entertainment special. That's what it is."
Twitter was thankful that Halsey spoke up, like @GingerWesson who said that the pop singer "made the right [choice]":
@Carlblauvelt told Halsey that "the world needs as many of you as we can find":
On Instagram, @Loglowxo said Halsey responded in the "most beautiful way possible":

And @Shannonclaire27 said their "level of respect" for Halsey "grew even more":

Others, like @MrsJeffyHinton, side-eyed the situation, tweeting that Halsey "should have known because when have they ever had anyone plus-size in their shows":
This twitter user asked if Halsey could have "taken other simplistic measures rather than waiting till after the event was recorded or even aired to make [her] point":
And @Jellypuffs just wanted to know the real tea on this timing, and SAME:
On Instagram, @Zomebie8402 wanted to know if Halsey is going to "donate [her] check to these organizations":

Looks like there are no comments yet.
Be the first to comment!