One thing is for sure — Billy Porter knows how to slay a red carpet.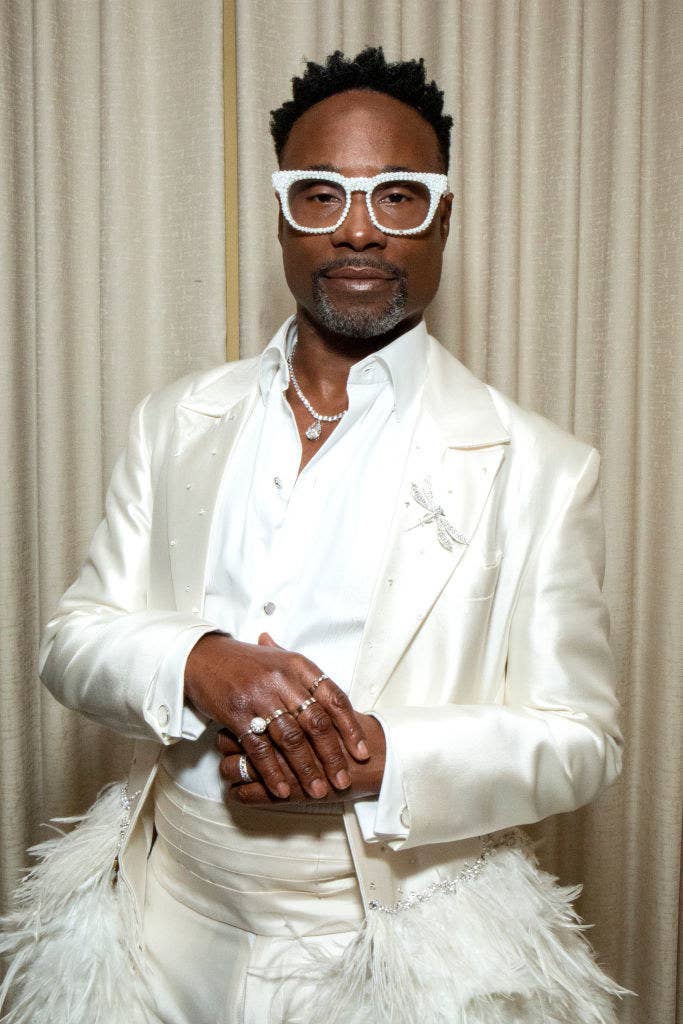 At the 2020 Golden Globes, he certainly did not disappoint. For the night, in collaboration with his fashion stylist Sam Ratelle, Billy stepped out in an Alex Vinash white feather tuxedo, and honestly, snatched up the bit of edges I had left.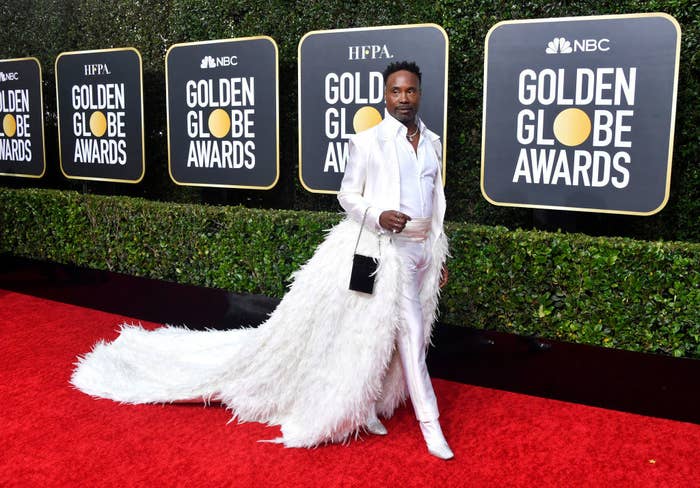 According to The Hollywood Reporter, Billy knew that his outfit for the night demanded some pizzazz. "This is not a sitting oufit; this is a standing outfit!" Billy said on the red carpet.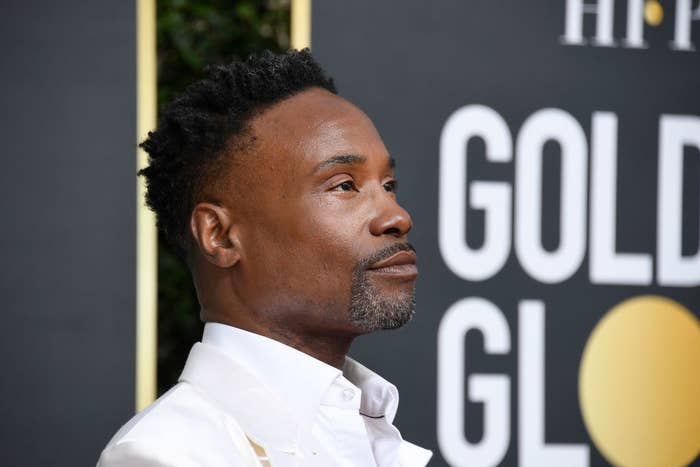 However, I was NOT ready when THR exclusively reported that the tuxedo took over 465 hours to make over the course of three months.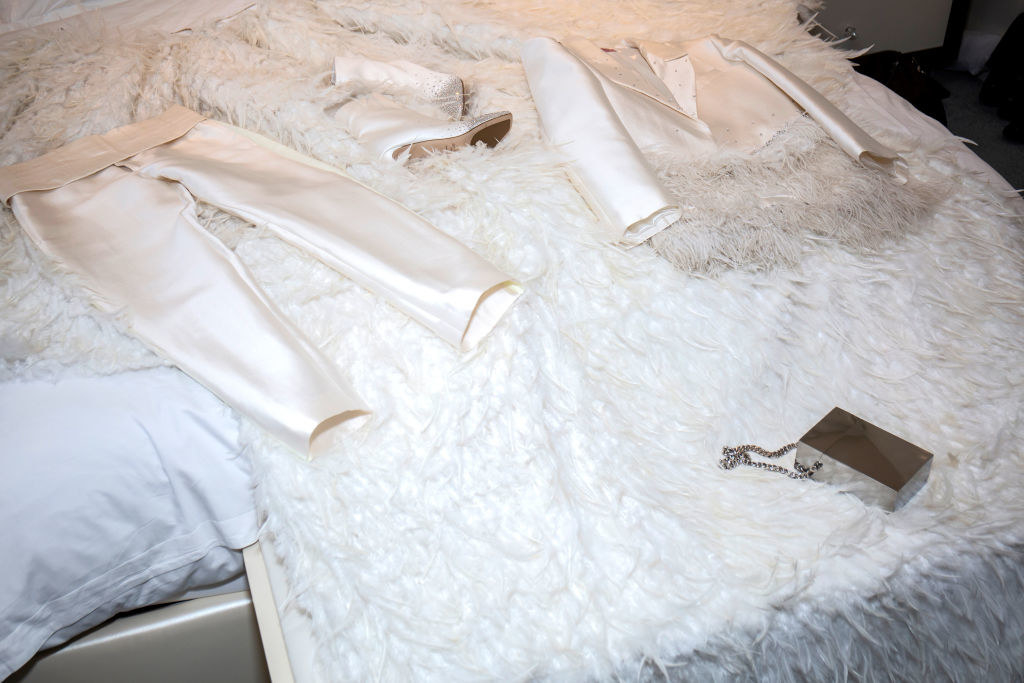 First of all, the tuxedo boasted a six-foot train in the back that required additional hands to carry down the red carpet, proving that the Best Actor nominee was here to serve us drama!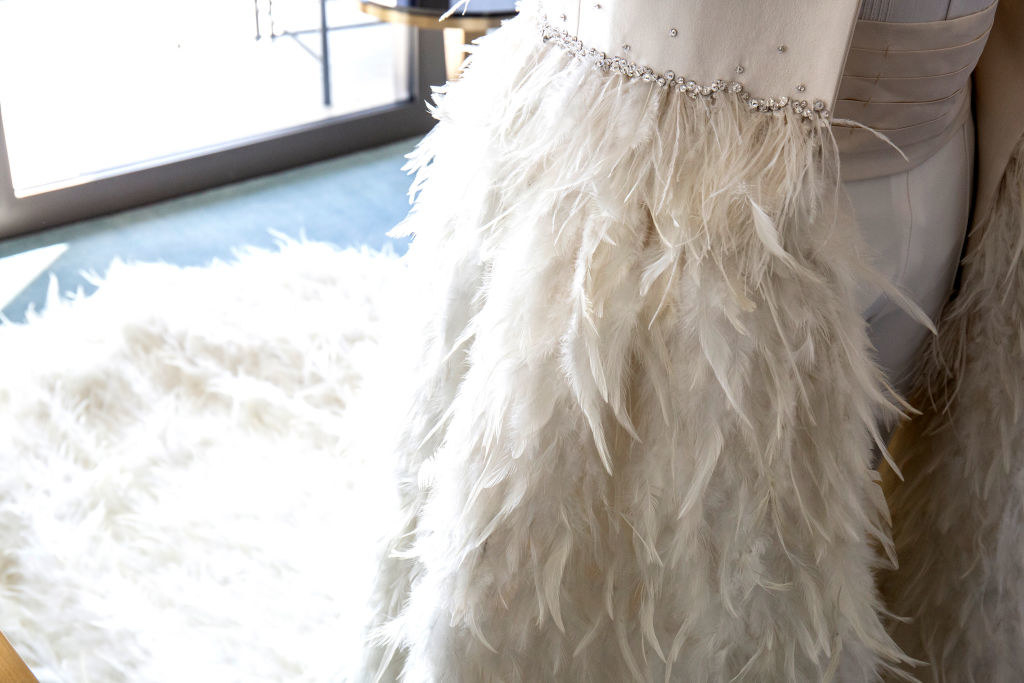 His accessories alone cost more than most mortgages: For starters, he donned a $2 million, 40-carat diamond pendant necklace by Tiffany & Co., according to THR.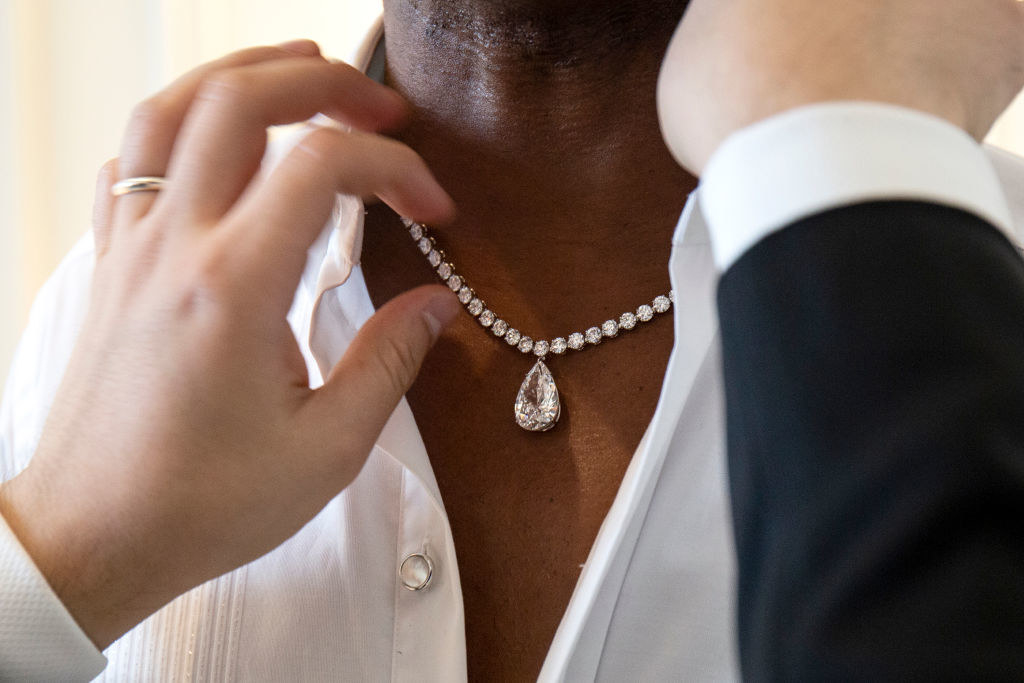 "All of his accessories are encrusted in Swarovski crystals!" Sam also told THR. Other Tiffany & Co. jewels include several diamond rings and a $46,500 dragonfly brooch.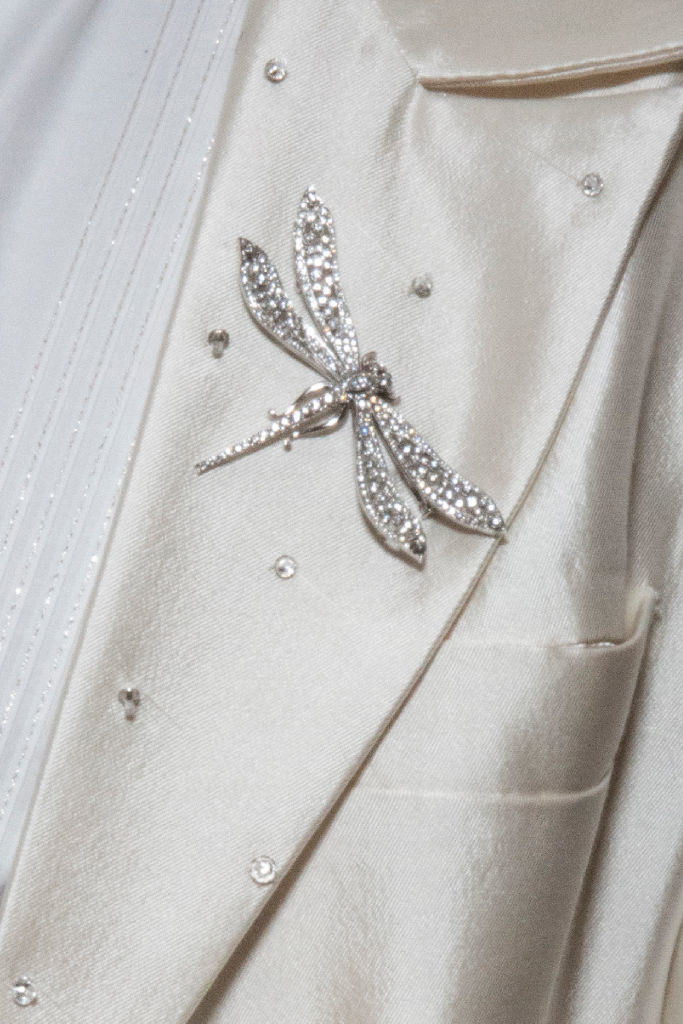 Yes, that even included his mirrored metal Emm Kuo cigarette-box handbag, Mercura eyewear, and custom-made satin shoes by Sandra Choi for Jimmy Choo.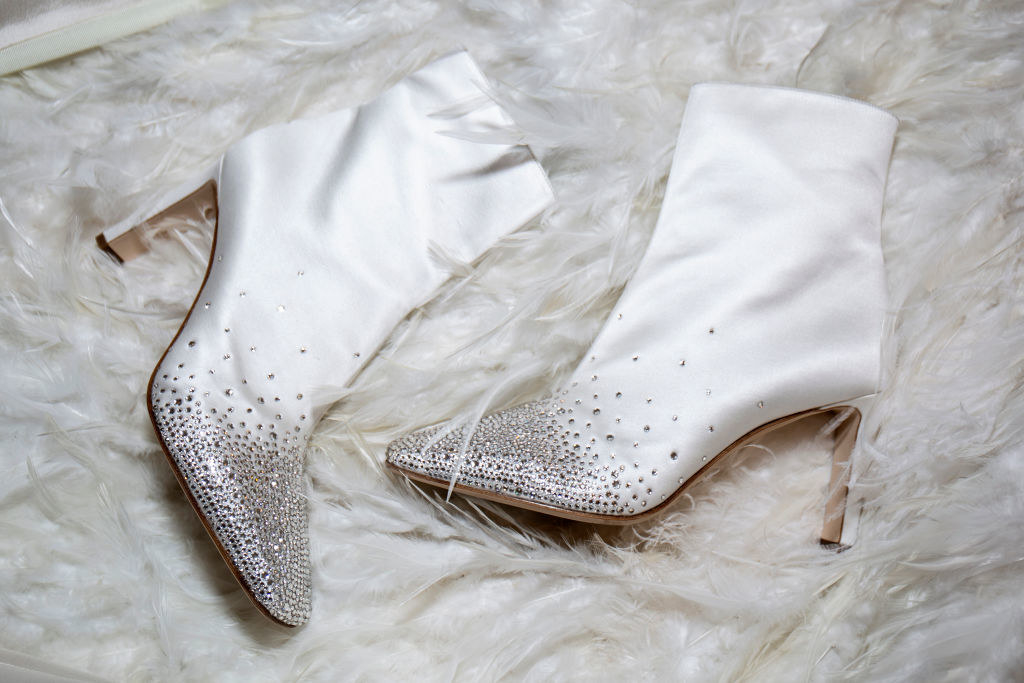 Porter also had on $55,000 worth of diamond bangle bracelets and multiple diamond rings all by Tiffany & Co. One cool accessory? An $11,000 diamond pinky ring shaped like a disco ball, in an ode to his new "disco era," according to Sam.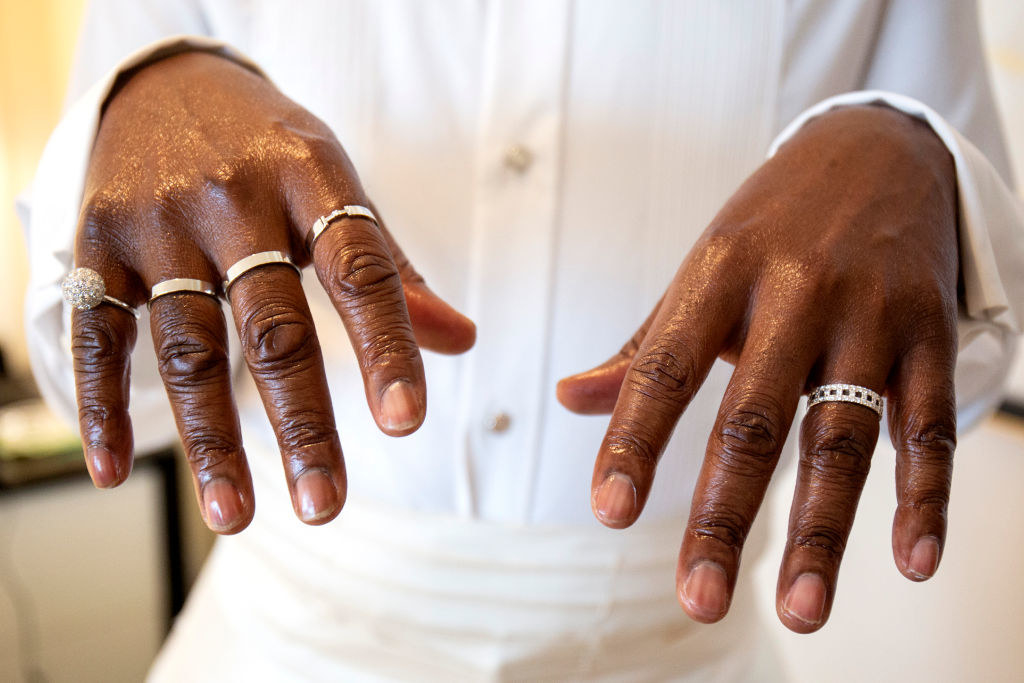 All I can say is that I am living for more Billy Porter content all of 2020! KEEP SERVING THE LEWKS!