Apparel brand ASOS just launched a tie-dye waterproof jumpsuit right in time for festival season. The coolest part, though, is that it's the first time the retailer has designed clothes specifically with wheelchair-accessibility in mind. They partnered with BBC reporter and GB Paralympic hopeful, Chloe Ball-Hopkins, from start to finish.
After she began preparing for the Tokyo 2020 Paralympics, Ball-Hopkins emailed the brand with a clothing suggestion — a casual, waterproof jumpsuit with a breast pocket able to hold essentials, like a phone and medication — and they agreed to work with her!
In an interview with Racked, Ball-Hopkins said, "I could wear it and you could wear it. It's not about making fashion for people with disabilities, it's about people making fashion for everybody but having people like me in mind during the process." Hell yeah, Chloe!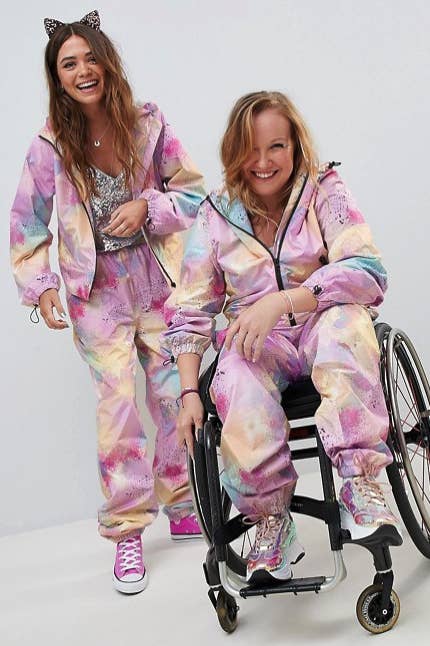 The tie-dye jumpsuit, which currently retails at ASOS for $64 (adding to cart NOW), has dual zippers for the jacket and pants so that you can wear it as a one-piece or as a set, adjustable cuffs to alter the sleeve length, and a longer hem in the back to keep the suit "from riding up when you're getting from A to B."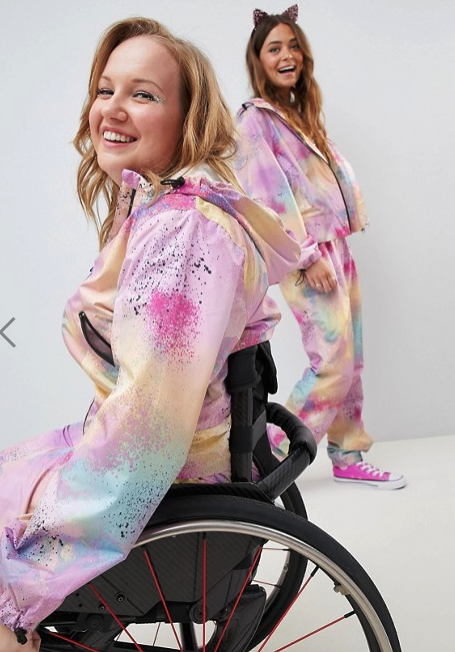 And of course the social media reactions have been heartwarming AF.
What do you guys think? Share your thoughts in the comments below!