1.
Remember when Fran Fine — aka The Nanny — rocked this Morgan de Toi orange flower suit, and then YOU wanted to rock orange flowers?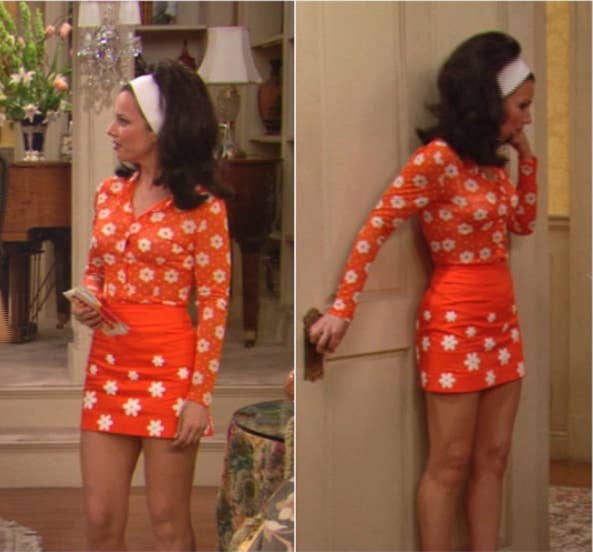 2.
And when Fran rocked this chic, all-black look with a matching wig and snatched waist? I. Was. Shook.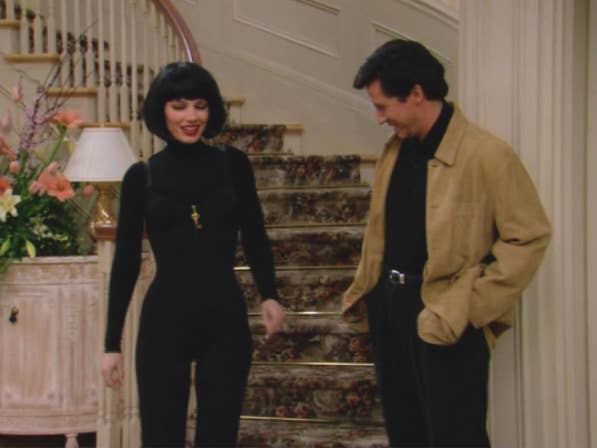 3.
Only a ~true~ diva like Fran could pull off an all-white ensemble of short shorts, a crop top, AND a fur coat.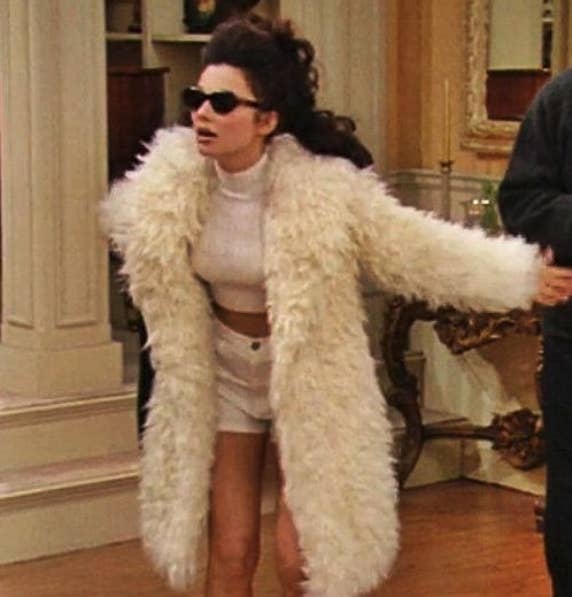 4.
And only Fran Fine could pair a baseball cap with a Versus Versace holographic dress and make it a ~thing~.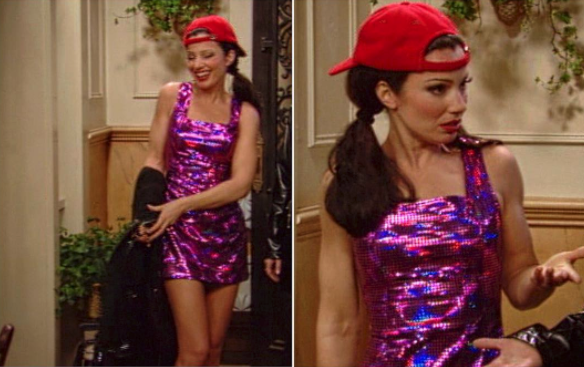 5.
Remember that black, white, and red look she wore? She was kicking ass and taking names! 🙌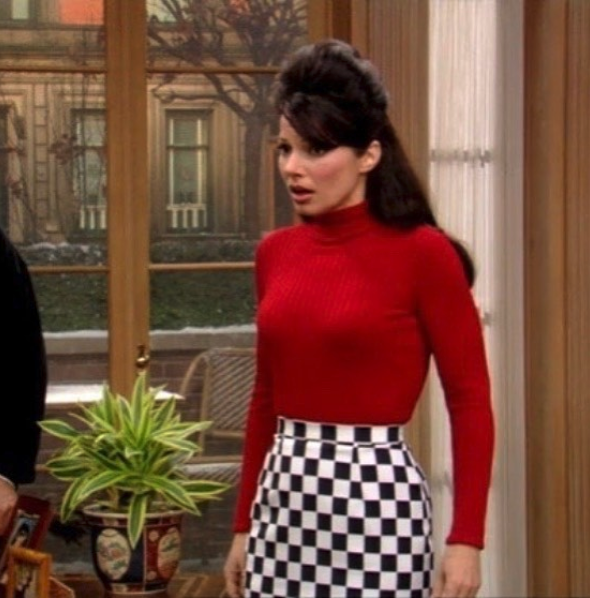 6.
Or that fly Betsey Johnson suit with a matching beret and fur cuffs? Yaaass, Fran!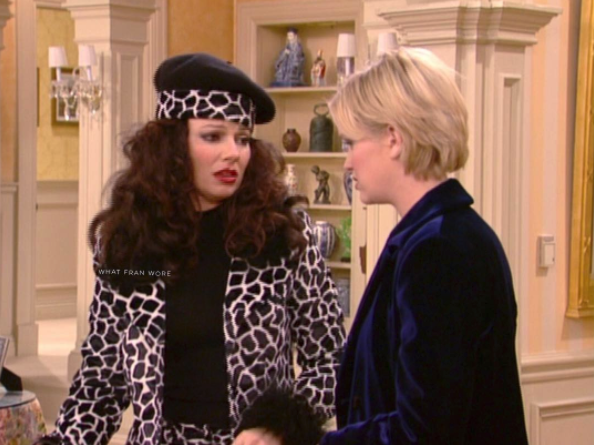 7.
Who could ever forget the time Fran wore this all-green 'fit?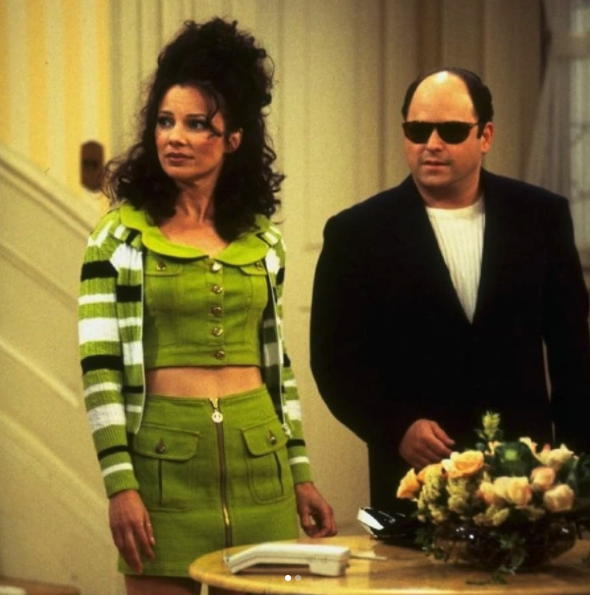 8.
Don't let the Instagrammers fool you — Fran rocked the cheetah print and orange fur combo first, honey!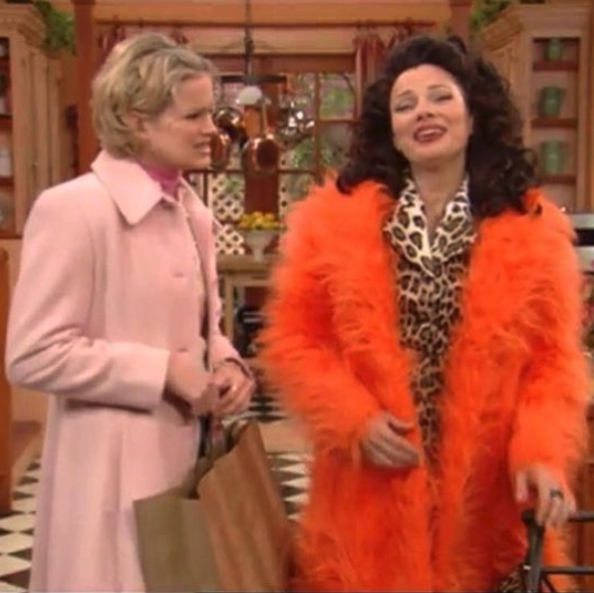 9.
Name a more iconic moment in fashion history. I'll wait.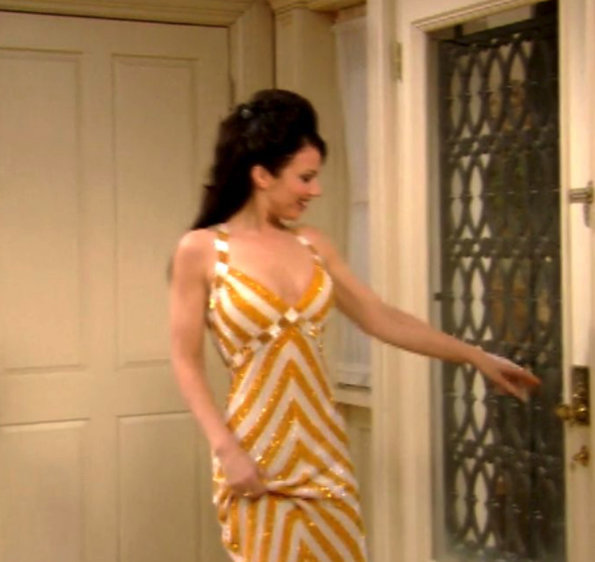 10.
This killer sequin, multicolored Ralph Lauren crop top made its way onto everyone's vision board, thanks to Ms. Fine.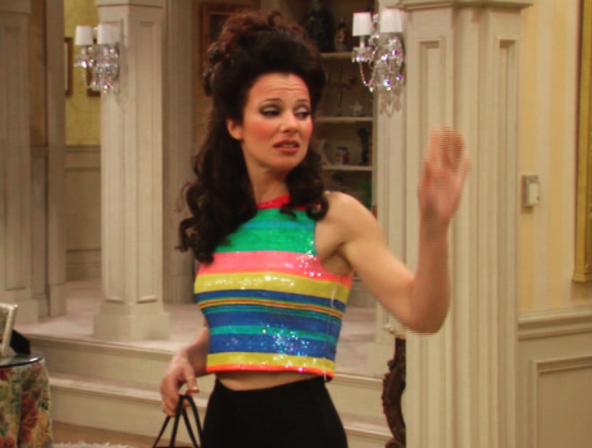 11.
And when Fran wore this 'fit that gave us cheetah girl feels before it was a thing? Me-OW!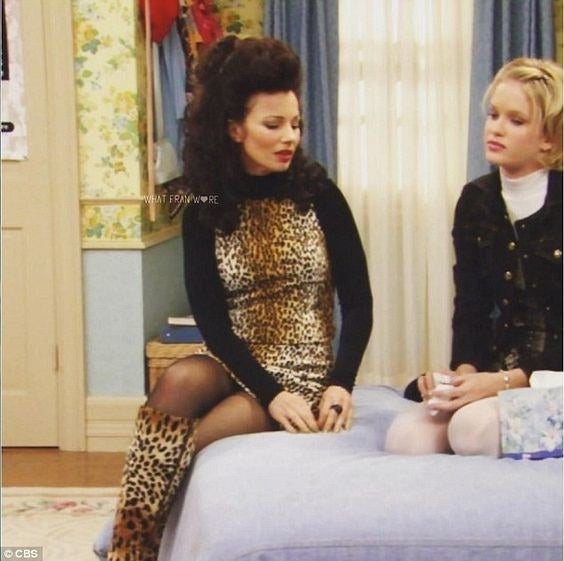 12.
Honestly, your fave could never pull off Parisian chic like Fran did with this look.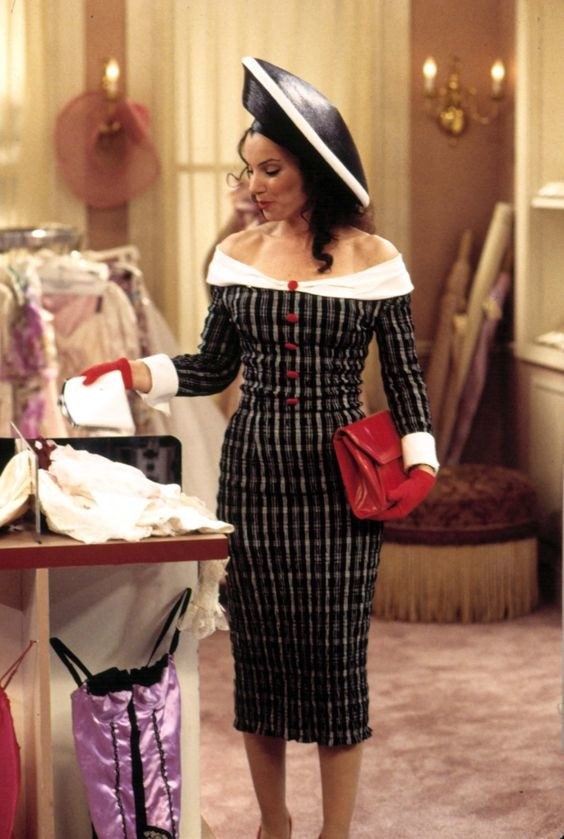 13.
And this cute lil' crop top and mini skirt that had us dying to flaunt florals? Fran, honey, yaaass!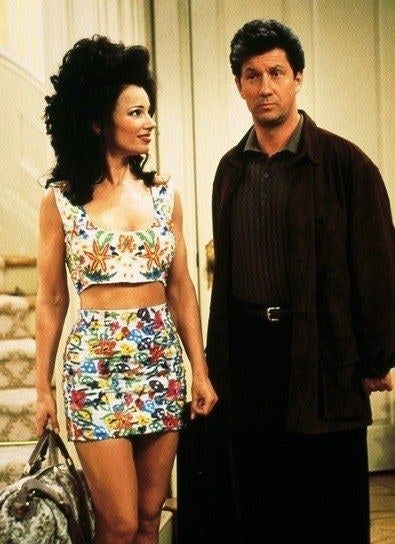 14.
Only Fran could look this flawless in high-waisted jeans.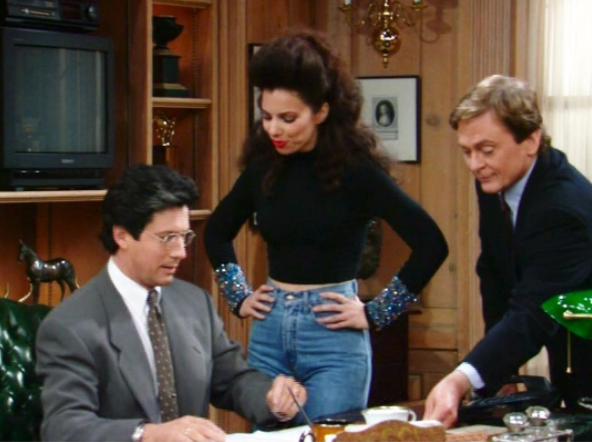 15.
Seriously, who dresses this fabulous to go to the grocery store? MS. FRAN FINE!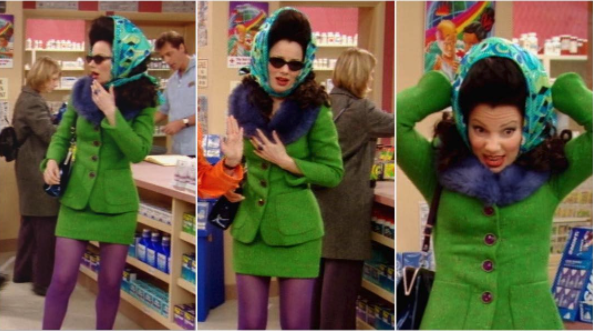 16.
Remember when she was eating chicken on a park bench while slaying in a beret and fur coat? Iconic.
17.
You'd be lying if you said you didn't want a fitted neon suit after seeing how Fran rocked this look.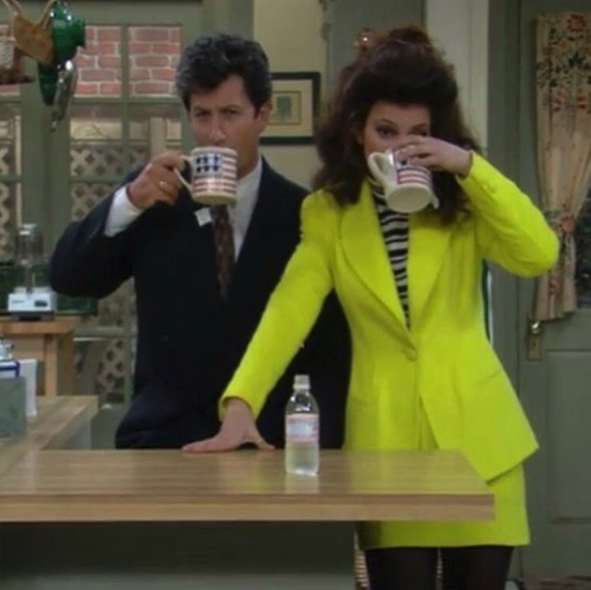 18.
And when she strutted down the staircase in that red Thierry Mugler suit? Child, that's when I KNEW she was a fashion icon.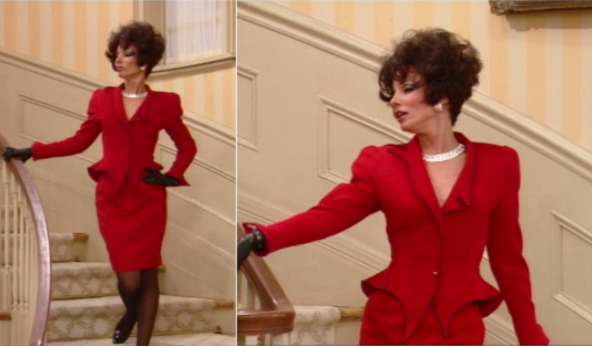 19.
Fran even showed us that patriotism could be sexy in a flag-inspired dress!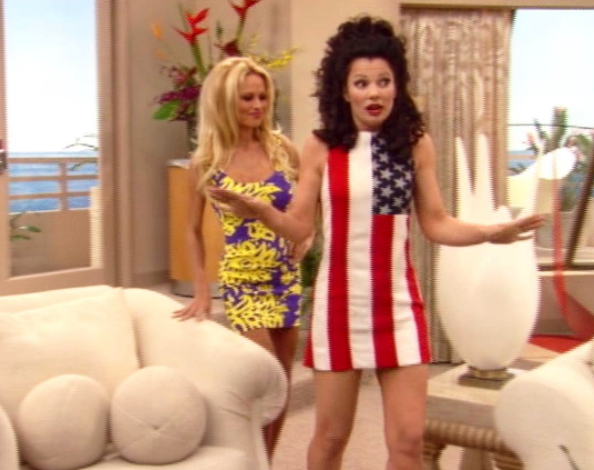 20.
She loved her color-blocking outfits, like that time she stunted in this Nicole Miller suit.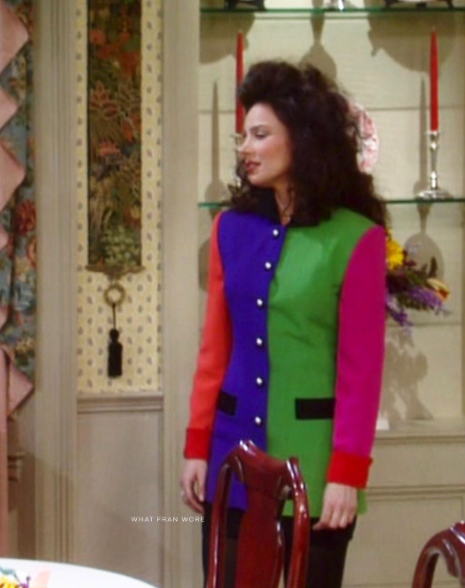 21.
And again in this Moschino number, paired flawlessly with blue tights.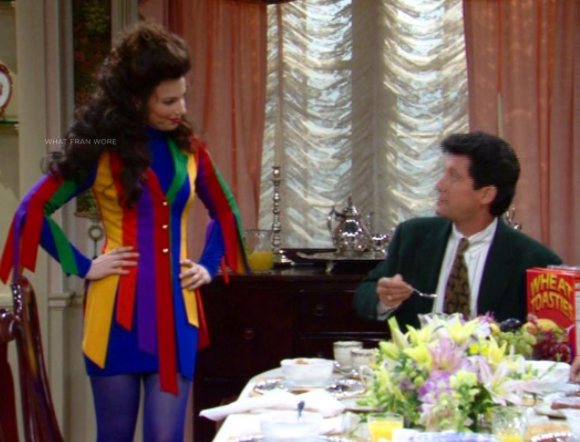 22.
This look gave us dominatrix and rocker vibes for days!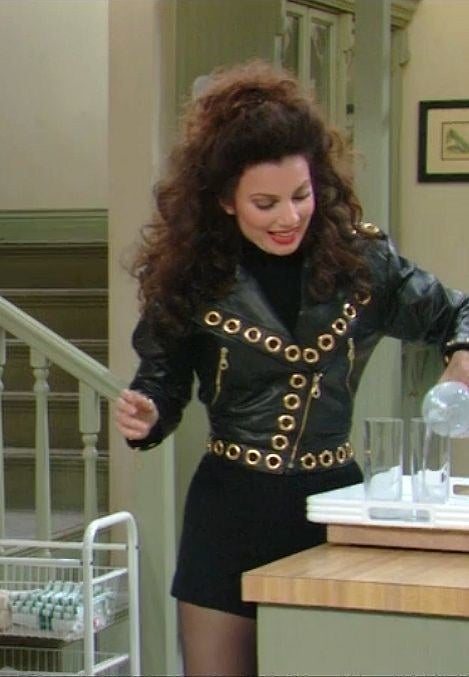 23.
This delicious, sequined, multicolored number by Todd Oldham was snatchin' edges back in '94.
24.
Just imagine having a headband, tea cup, and saucer plate that matched your cheetah suit! QUEEN.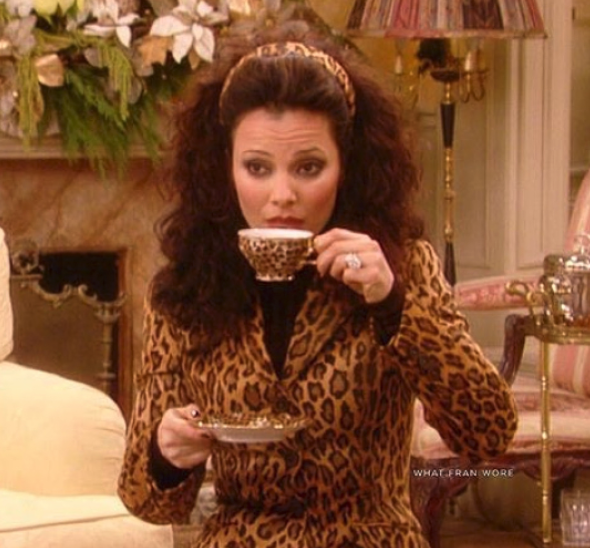 25.
And finally, she was rockin' amazing Moschino word print suits long before it became a street style trend. She's just that fab.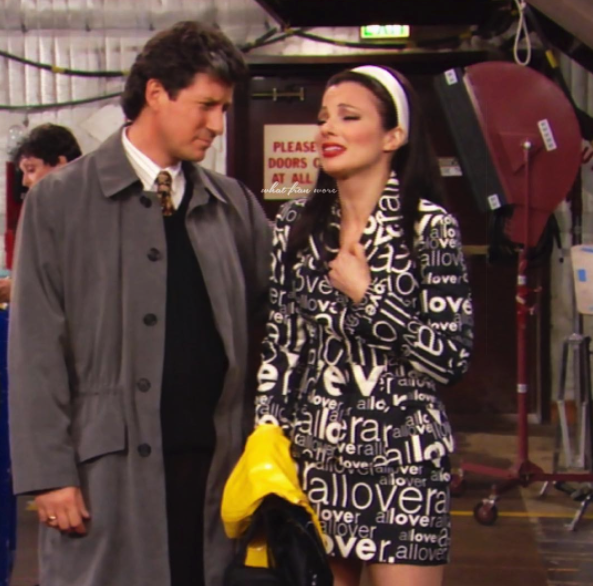 Thank you, Fran, for showing us the way, the truth, and the light of fashion. We're forever indebted to you.