Chicken Tagine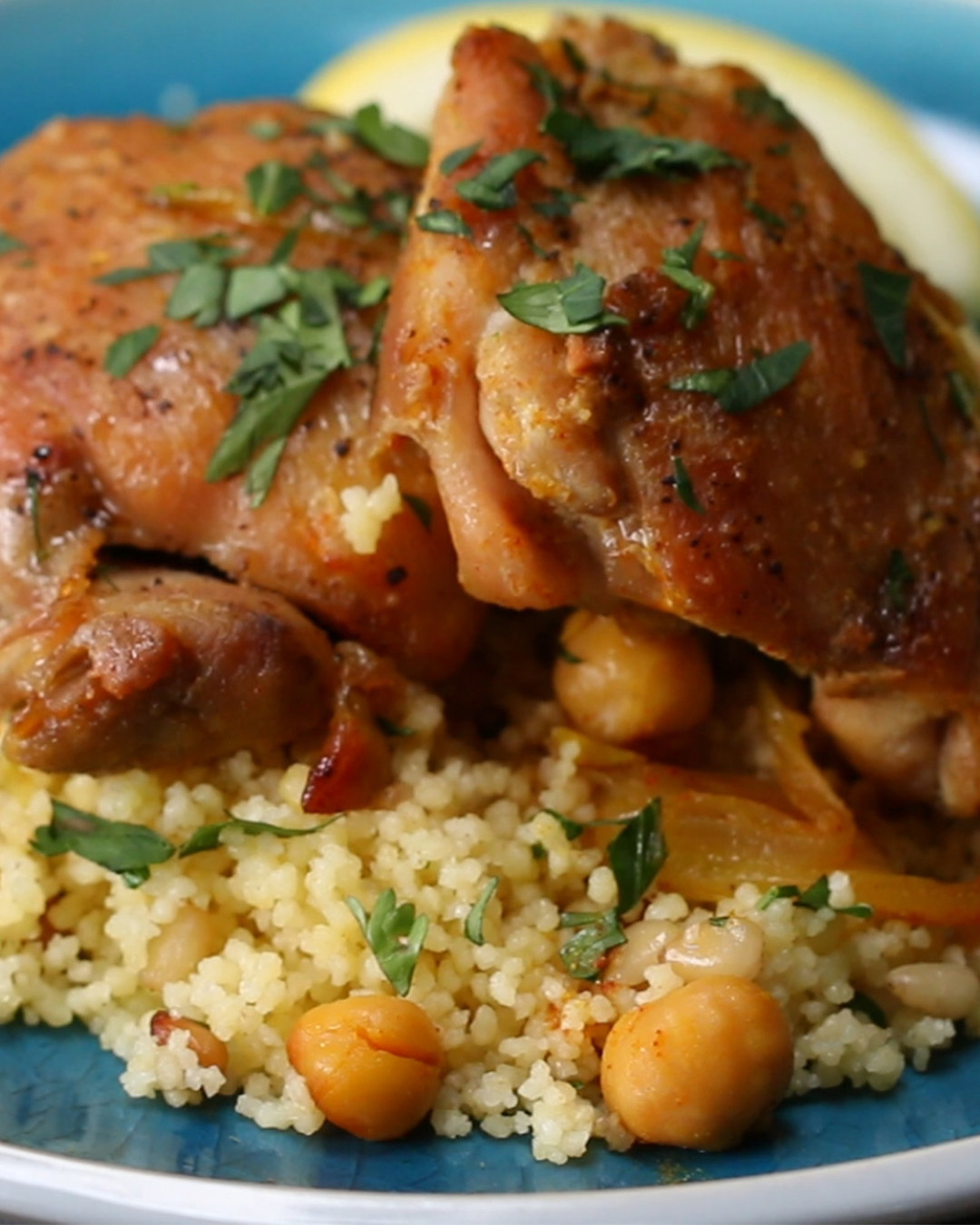 INGREDIENTS
Servings: 6
2 pounds boneless skinless chicken thighs
Salt & pepper, to taste
2 teaspoons vegetable oil
32 ounces chickpeas, drained and rinsed
1 onion
4 cloves chopped garlic
1 cinnamon stick
1 teaspoon cumin
1 teaspoon coriander
½ teaspoon ginger
½ teaspoon turmeric
½ teaspoon paprika
1 cup chicken stock
Fresh parsley and cilantro, garnish
PREPARATION
1. Preheat oven to 325℉/165°C.
2. Heat a large sauté pan over medium-high heat. Add the oil. Season chicken thighs with salt and pepper on both sides and add to the hot pan. Brown on both sides.
3. Remove chicken from the pan.
4. Add the chickpeas, onions, garlic, and all the dry spices to the base of a tagine.
5. Pour the chicken stock over the top, stir to combine. Place the chicken pieces over the top. Cover and transfer to the oven.
6. Bake 1½ hours. Chicken will be very tender. Garnish with parsley and cilantro.
7. Serve over couscous.
8. Enjoy!