Disney Channel Original Movies from the '90s and early 2000s are all extremely iconic (I know this word gets tossed around a lot, but these films REALLY deserve the title, ok?).
But DCOMs were really at their best when they were of the spooky variety.
We all remember cozying up in our basements, huddled around the TV with a pack of Gushers and a can of Surge, waiting for whatever chills and thrills the new October DCOM had in store for us.
So here are some behind the scenes facts from your creepy faves to get you in the mood for the Halloween season. Try not to get too scared!!
1.
Kimberly J Brown, who played Marnie in the Halloweentown franchise, recently got engaged to Daniel Kountz who played Kal, her nemesis in Halloweentown II: Kalabar's Revenge.
3.
Don't Look Under The Bed was uncharacteristically scary for its young audience, causing so many parents to complain to the Disney Channel that the network stopped airing this Halloween classic altogether. Though it is now available to stream on Disney+.
4.
WandaVision star Kat Dennings got one of her first ever acting roles when she played Claire in the 2002 DCOM The Scream Team.
5.
On an episode of the podcast Inside the Disney Vault, Myles Jeffrey claimed that not only was the set of Mom's Got a Date with a Vampire haunted but he and costar Matt O'Leary caught a ghost on camera.
6.
Tamera's character, Camryn, in Twitches lives in the same house that Regina George does in Mean Girls.
7.
Kimberly J Brown runs an Etsy store that is fully devoted to selling merch inspired by Halloweentown.
8.
The original Boogeyman in Don't Look Under the Bed was even SCARIER than he is in the final cut, but the design was changed before filming began.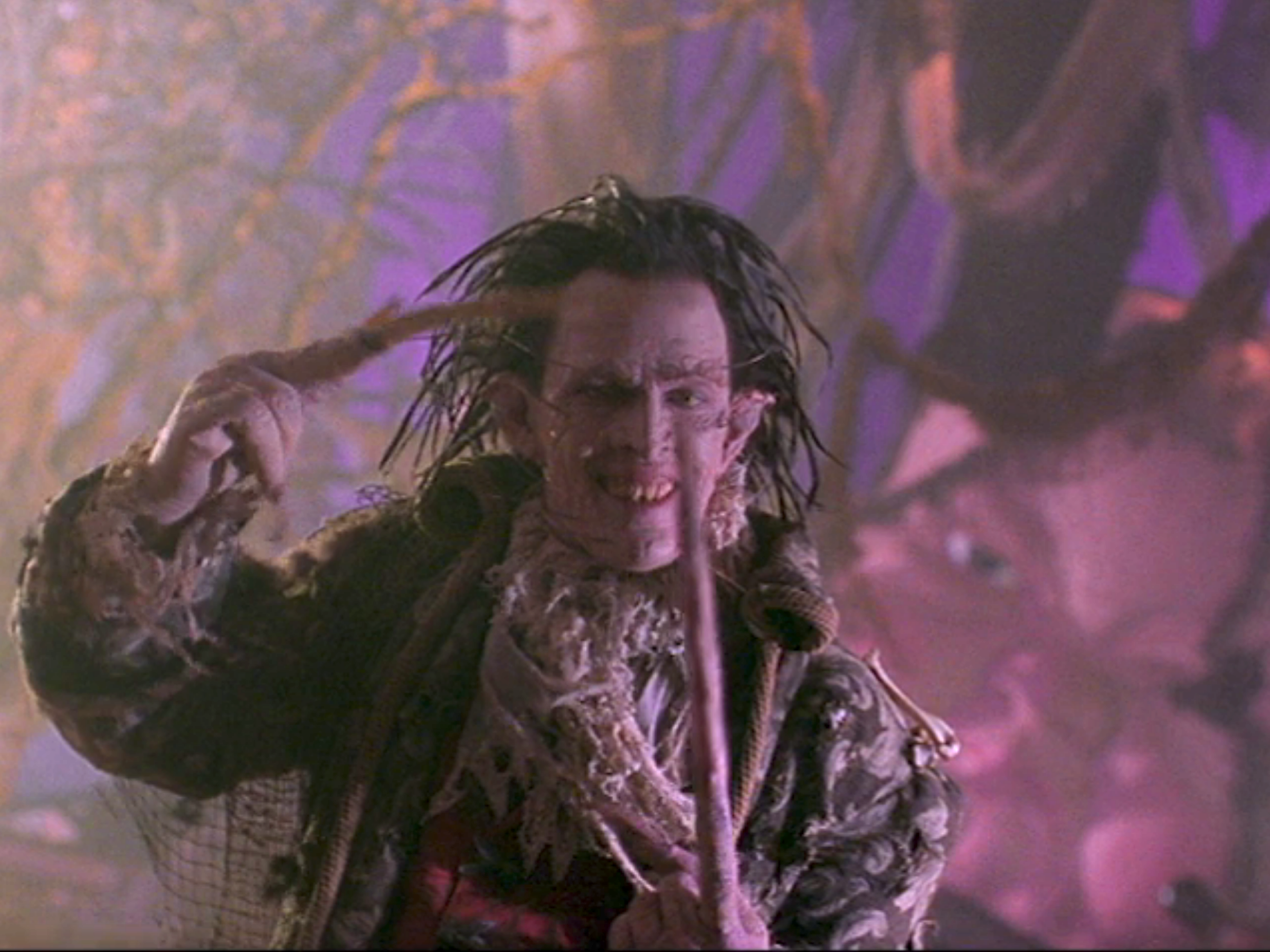 9.
If you give Twitches a rewatch you will be shocked to see a very familiar face playing one of the girls' magical protectors: Jennifer Robertson, aka Jocelyn from Schitt's Creek!
10.
Contrary to popular belief that Brink! is the first official Disney Channel Original Movie, that title actually belongs to the 1997 DCOM Under Wraps.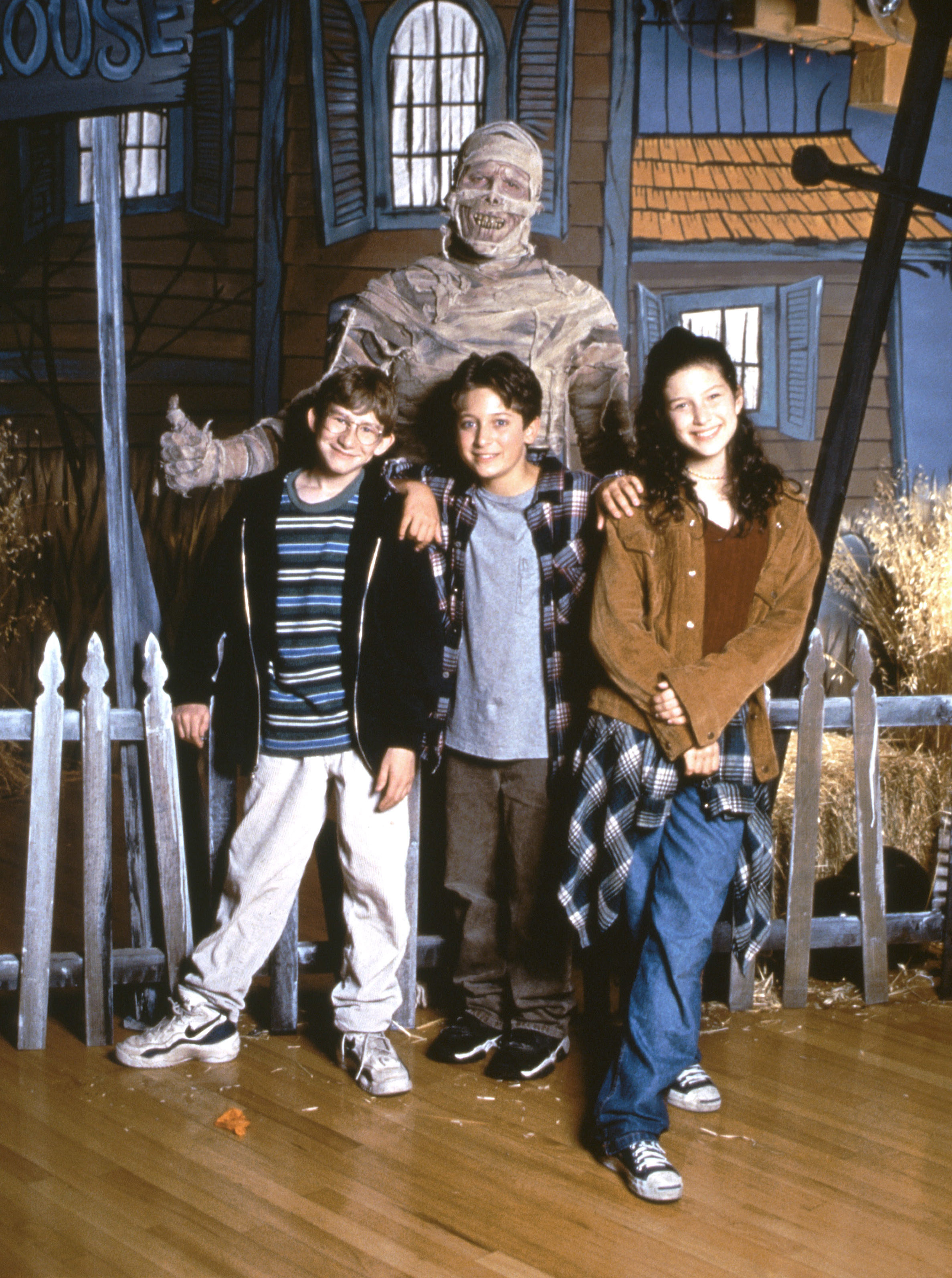 11.
Another weird Mean Girls connection: Daniel DeSanto who plays Jason and Julia Chantrey who plays Amber D'Alessio (AKA "made out with a hotdog" girl) in the teen classic both appear in Phantom of the Megaplex.
13.
Halloweentown's budget was significantly slashed before filming started.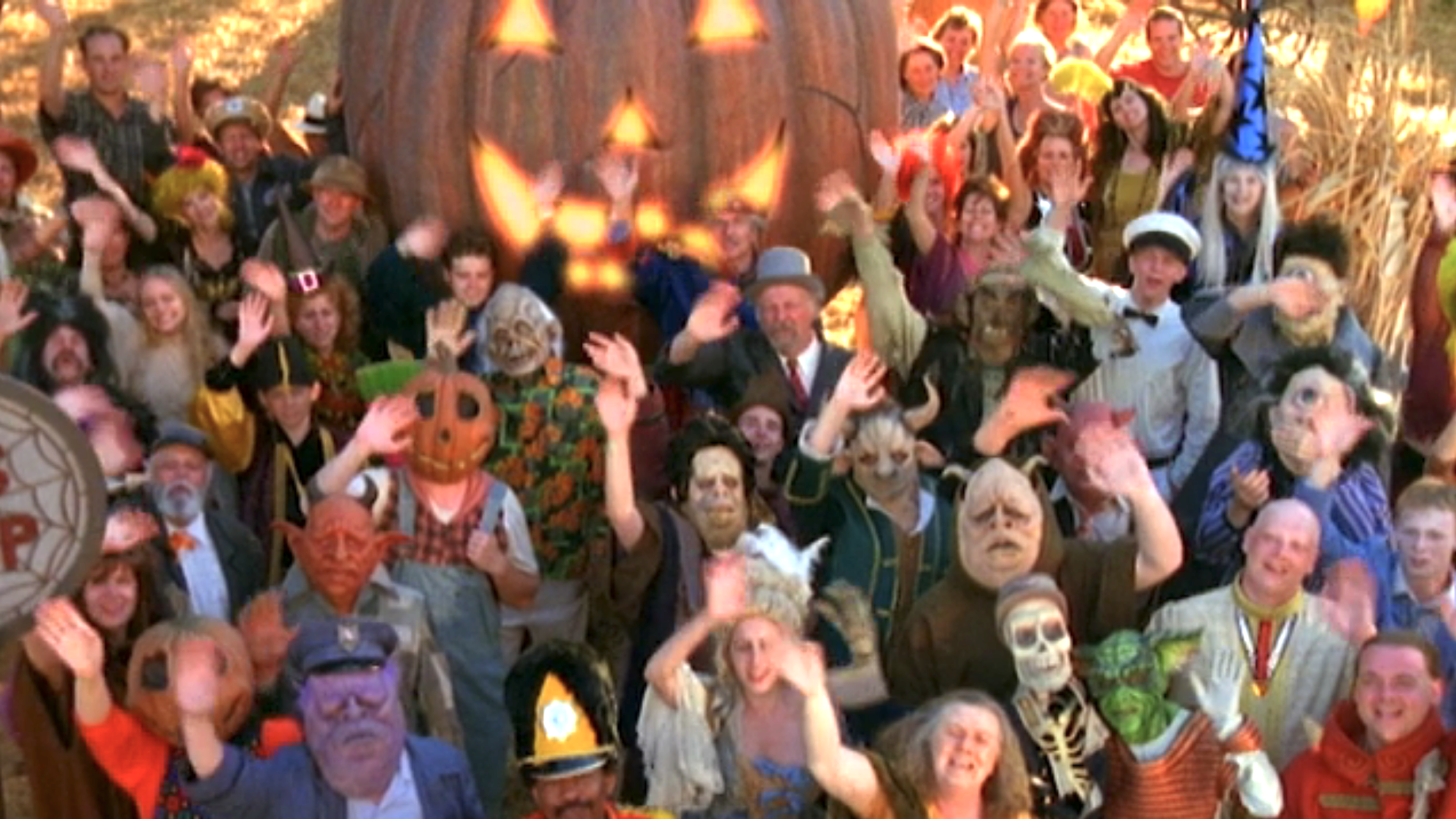 14.
Myles Jeffrey also revealed on the podcast, Inside the Disney Vault, that while filming Mom's Got a Date with a Vampire (in which his character's name is Taylor Hansen), confused fans showed up at his trailer thinking that the "MMMBop" singer Taylor HANSON was inside. Ah, the year 2000. What a time to be alive!
15.
The kiss between Francis and Larry in Don't Look Under the Bed almost didn't happen because Disney was concerned about a Black actor kissing a white actor. YIKES!!
16.
A third Twitches movie just might happen and the Mowry twins want Chloe x Halle to be involved.
17.
Halloweentown High was filmed in the same high school as the Luck of the Irish!
18.
Under Wraps is the only movie in DCOM history to receive a remake, and it premiered in October of 2021.
19.
The ICONIC "Go, Twitches! Go, Twitches!" moment wasn't in the original script, but something that the Mowry twins improvised on set and was later added into the movie.
20.
Caroline Rhea and Charles Shaughnessy, who star as the mom and the vampire in Mom's Got a Date with a Vampire, were reunited in a Season 5 episode of Sabrina the Teenage Witch, where they also go on a date.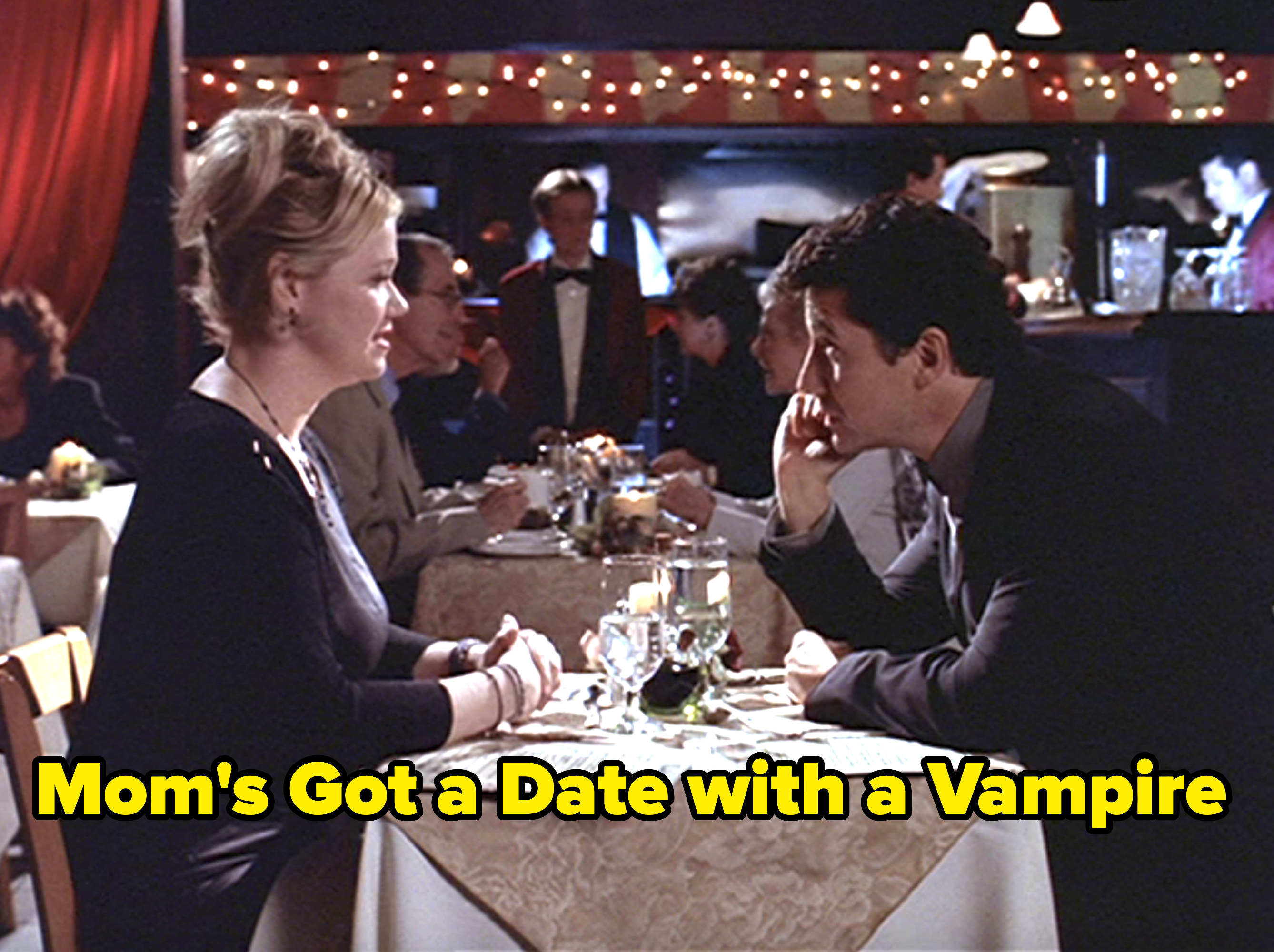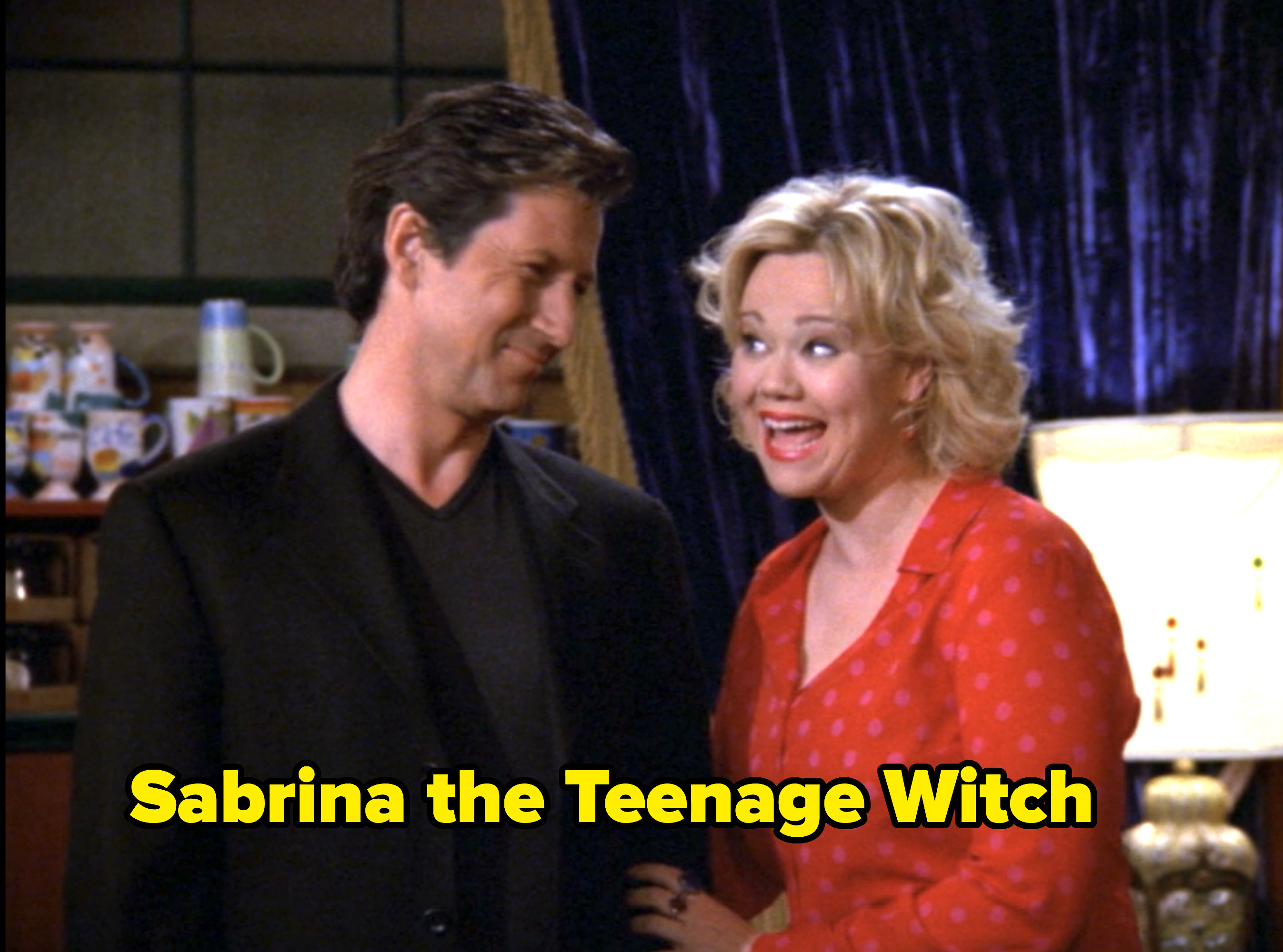 21.
Finally, every October, there is a month-long "Spirit of Halloweentown" event in St. Helens, Oregon, where the original Halloweentown was filmed. They recreate important set pieces, like the giant jack-o-lantern in the town square, and let tourists celebrate and explore the town. Some years, cast members from the movies have even shown up to join in the festivities.
Got any spooky DCOM trivia that we missed? Let us know in the comments!