On Sunday night, after an epic two-day Olympic trial and years and years of training, the team competing for U.S. women's gymnastics in Rio de Janeiro later this summer was announced.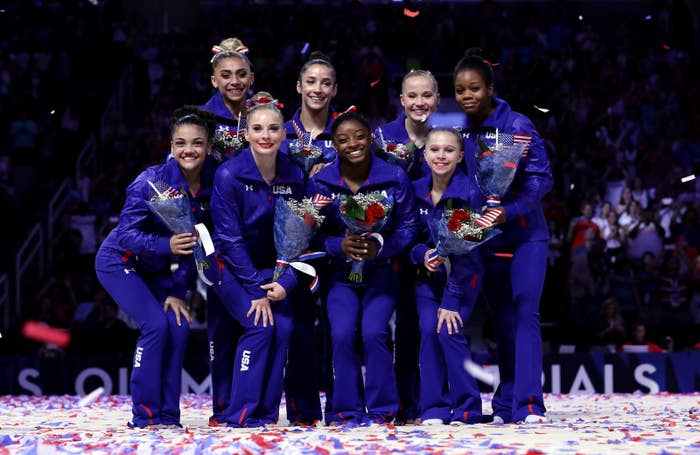 And they certainly earned it. Laurie Hernandez's floor routine on night 1 was EPIC.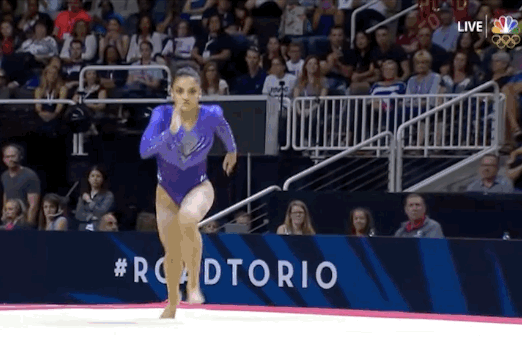 Madison Kocian was clutch on the uneven bars, where the team needs her most.
London Olympian Aly Raisman still had it on the beam at the old gymnastics age of 22.
And her fellow 2012 competitor Gabby Douglas was kicking ass on the floor again too.
And though it seems no one in their right minds would mess with the new, even fiercer five...
...Hernandez, Raisman, and Biles proved they're not all protruding muscles and stone cold stares. Late Sunday night, they posted this video of them celebrating after being named Olympic athletes.