Harrison Ford Showed Up At Comic-Con In His First Public Appearance Since His Plane Crash
At the Star Wars: The Force Awakens panel, of course!
Those at San Diego Comic-Con on Friday lucky enough to gain entry to the Star Wars: The Force Awakens panel got the best surprise ever: HARRISON FORD!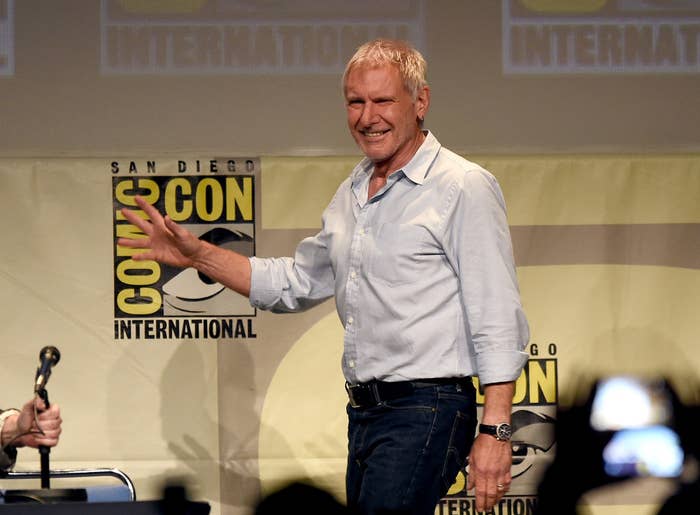 The man who plays Han Solo made his first public appearance since his plane crash in March, and fans couldn't have been happier.
He embraced fellow surprise guests and longtime Star Wars actors Carrie Fisher (Princess Leia) and Mark Hamill (Luke Skywalker).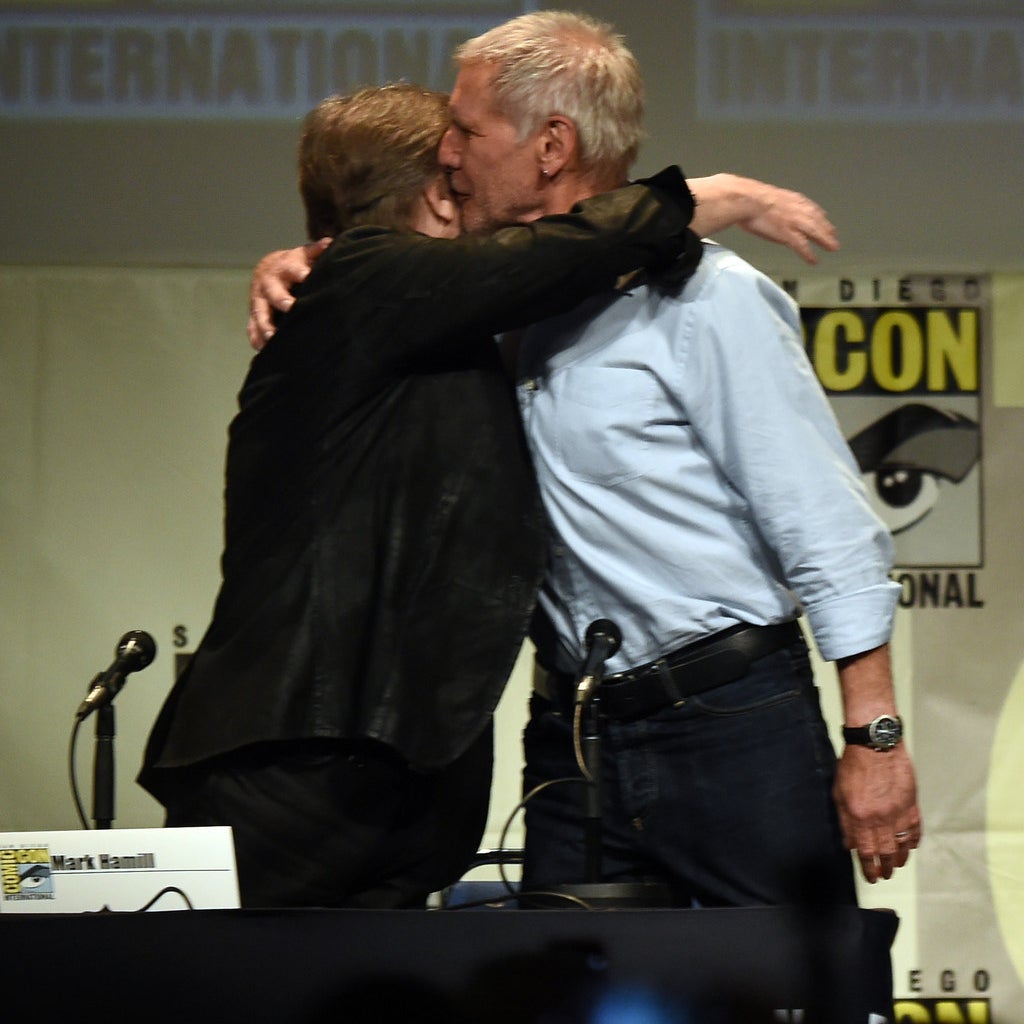 "The original Star Wars that I was a part of really was the beginning of my working life, and I was really grateful for the opportunity of that film," Ford said, getting emotional at times.
He said he was feeling good...
And was thrilled to be a part of the "remarkable" new movie, The Force Awakens.
It could not have been more perfect.
Of course, Harrison Ford played Han Solo. We seriously regret the error and know we deserve to be exiled.