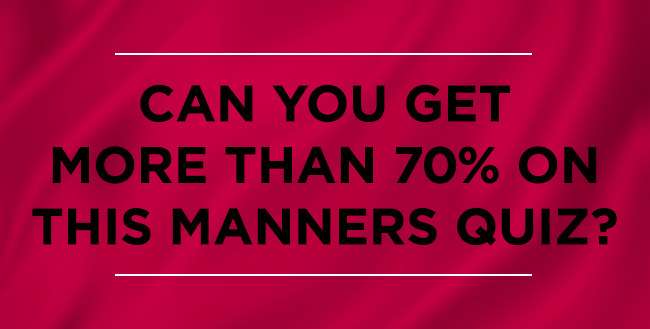 And they are always presented to the woman first, unless the president or someone of equal rank is present.

Allow them to make their own decision regarding if they'd like to come.

Always pass them with your back to them and never say "beg pardon."

When the late guest finally arrives, the host should say something to the effect of "We know you wouldn't have wanted us to wait."

Via bartleby.com

And if you do have to make a call in a social setting, be quick and quiet.

And if you're ever slow to respond, make sure to lead with an apology.

And if you're lucky enough to make it to 75, it's diamonds.

Having your phone visible during a meeting gives the impression that you are ready to drop them to connect with someone else.

It's best just to be there for them and avoid talking about your own life, especially if things are going well.