Deepthroat by Cupcakke, a true masterpiece

I don't really care I just don't want to be that mean

Not a rap because they literally never work

I hate the waterfront but I'm gonna be really good at it

I came into the summer planning on being single, then found a boy immediately and wasn't single at all

who even is sam lmao i wanna be in seniors

I'm just happy to be here go freshmen

Sam sucks but I already knew that, and I LOVE Leeann

Rainbow peace will haunt me forever

Beer or honestly probably whatever's closest

Eating vanilla oreos in my bed

Studying chem. Or I'm drunk.

Tailgating, at the library, or crying. I do it all

At the gym. It's swole season, look it up.

A looooot of pictures of me sticking my tongue out

Anything and everything i love posting

A whole bunch of dumb statuses and photo booth selfies. Why do people think I'm funny

I make sure we're not too mean

I make sure we're not too nice

I make sure we're not too dumb

yup it makes me soooo happy
Generic Quiz 1
You got Paige! As the cabin 16 counselor, you deal with some funny shit. From fainting campers to first kisses behind the bath house, you've seen it all. You're always there with a laugh and you always know just what to say. You can be found on the ~bae~ liner teaching waterskiing or saving your cabin from a falling tree. You truly do it all.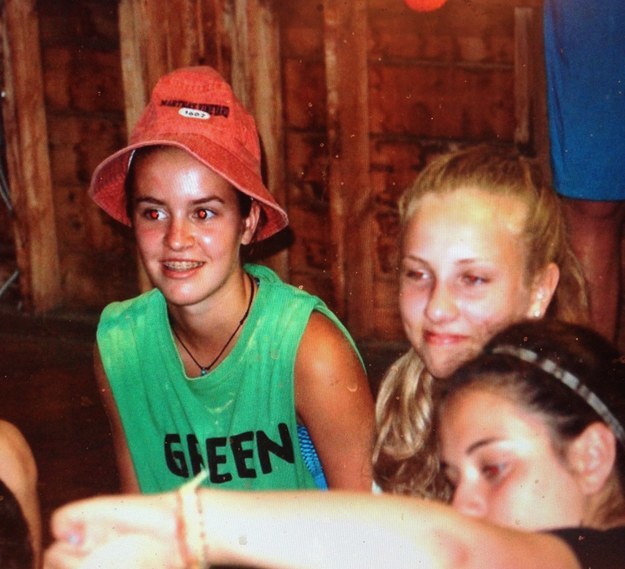 You got Jaclyn! You've got the biggest cabin on camp, and with that, the biggest problem with your dumb seniors sneaking out! You're the best shoulder to cry on and an extremely dependable friend. You can always be found on the waterfront protecting Mark from the heron and doing waterfront assistant things, aka running the waterfront. You love camp and the people SO BIG.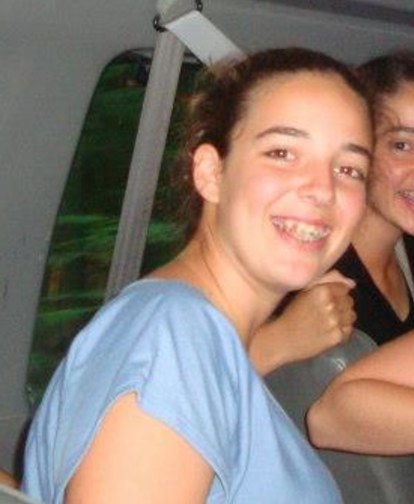 You got Talia! You're a true freshman unit veteran, so there isn't much that catches you off guard. Your sarcasm goes right over your campers' heads so they don't even realize you're making fun of them. Everything you say makes people laugh. Literally everything. You can always be found still on the boathouse after the end of the period, or crying about how much you love your campers during a chip speech. Your love for camp and your people knows no bounds. This chip is for the tantasquans.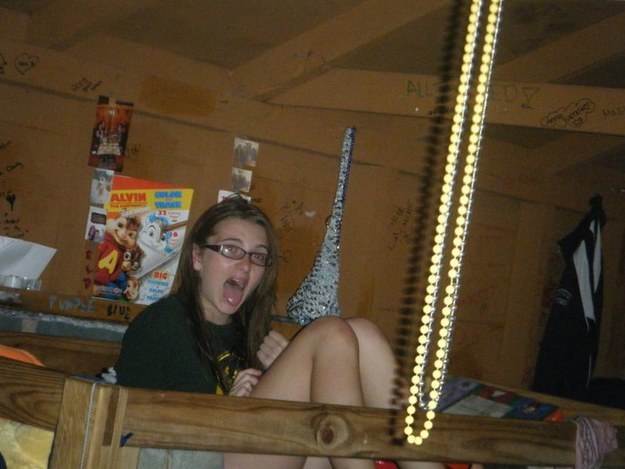 You got:

Sofia Perez-Dietz
You got Sof! You are the epitome of a freshman unit counselor. Your campers literally pee on the floor, so in your mind there's no problem that can't be solved. You're everyone's rock. There's no problem you can't solve. You can always be found guarding the dock in your yellow visor, or cutting your campers' food because they don't know how to use knives. You give everything to camp and it shows in all that you do.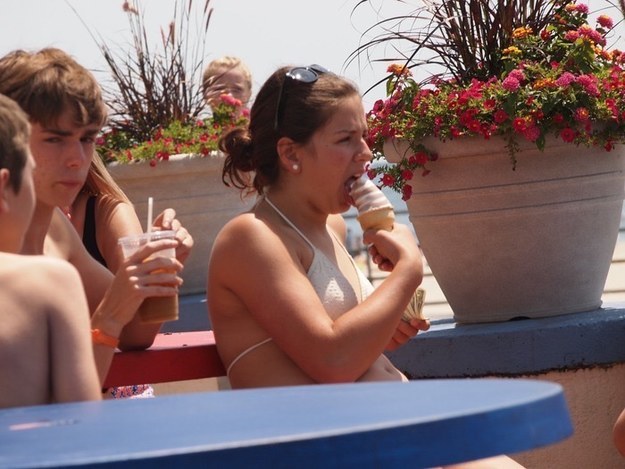 This post was created by a member of BuzzFeed Community, where anyone can post awesome lists and creations.
Learn more
or
post your buzz!