1.
Imploding Honey Custard Cake
A delicate sponge cake with a rich honey custard center. It's as magical and delicious as it sounds!
2.
Buttery Honey Beer Bread with Honey Butter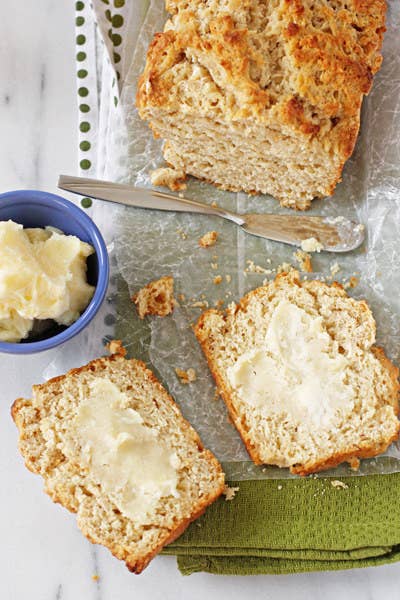 3.
Fresh Fig and Honey Compote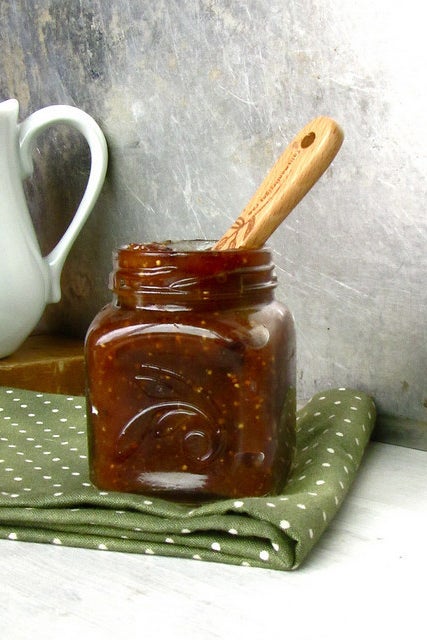 There's nothing more satisfying than the fresh summer taste of figs and honey. Surprise your friends with it at a Sunday rooftop brunch!
4.
Honey Sriracha Chicken Wings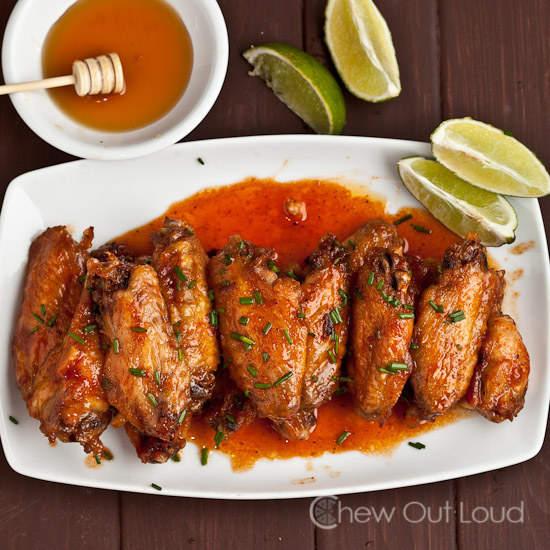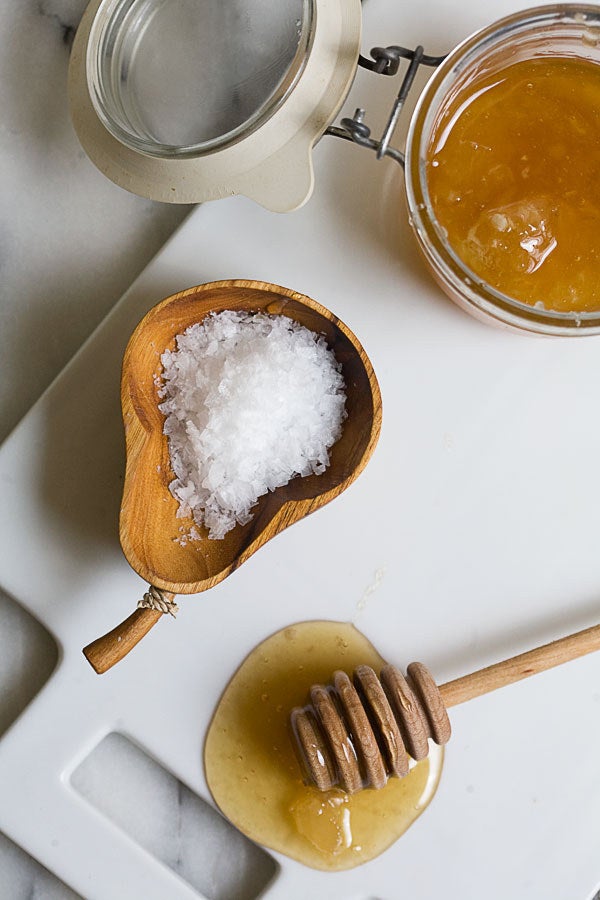 Creamy honey ice cream with that perfect hint of salt and that perfect summer taste!
7.
Spicy Honey Roasted Almonds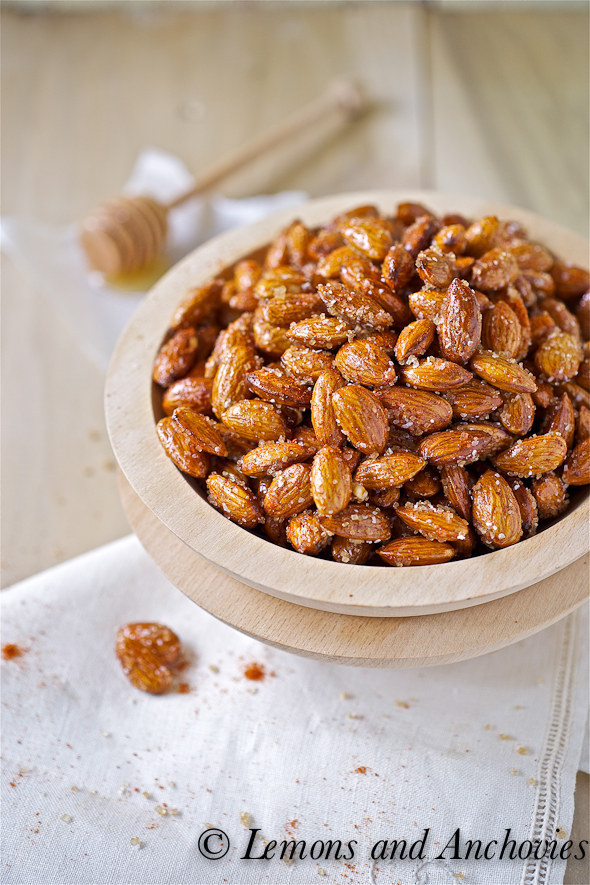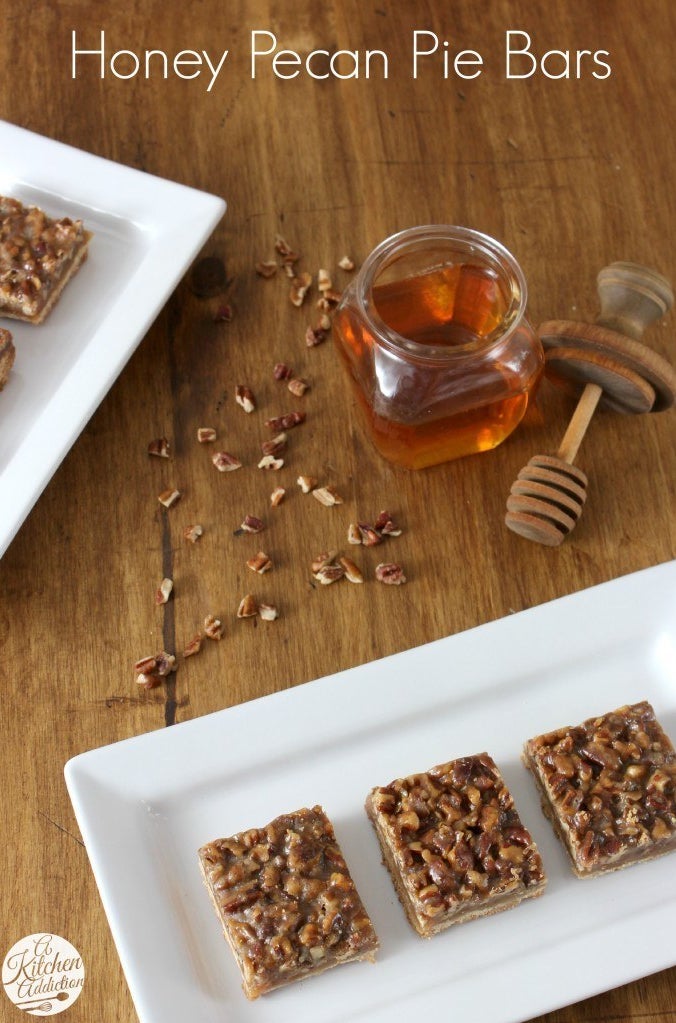 It's honey pecan pie in a bar. So you can have pie anywhere — whether you're at the lake, picnicking in the park, or by the side of the pool!
9.
Honey and Tangerine Whipped Goat Cheese Crostini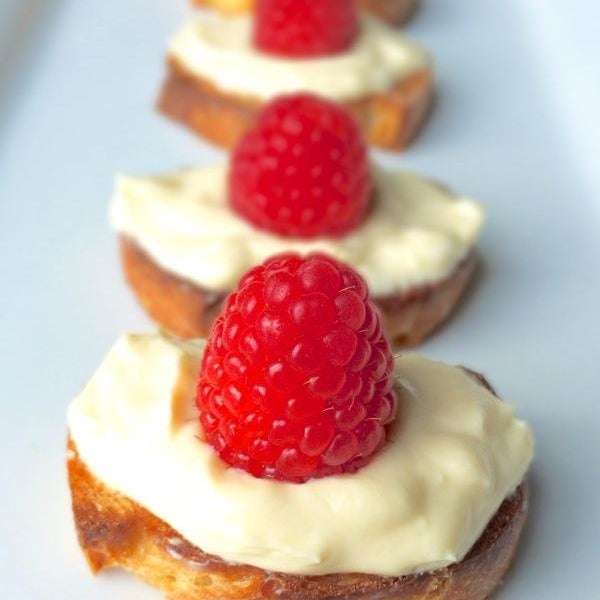 Honey and goat cheese go together like... honey and goat cheese. It's perfection on a baguette.
10.
Honey Avocado Dressing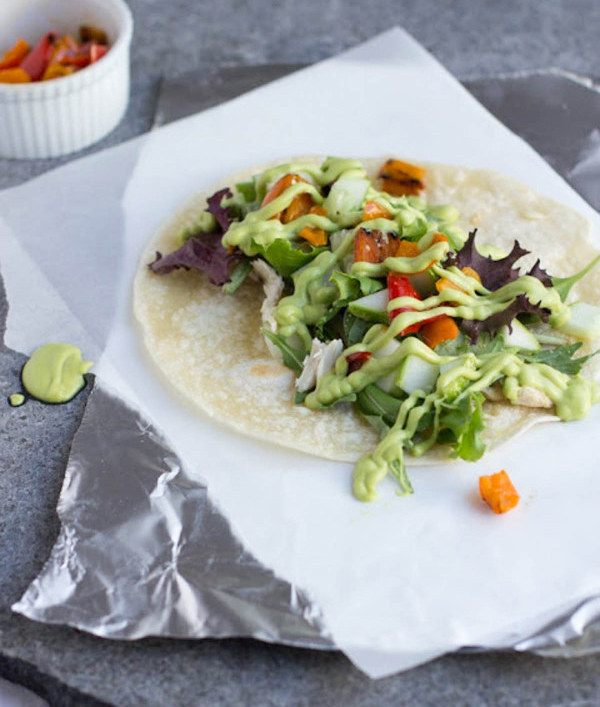 11.
Honey Glazed Rack of Pork Ribs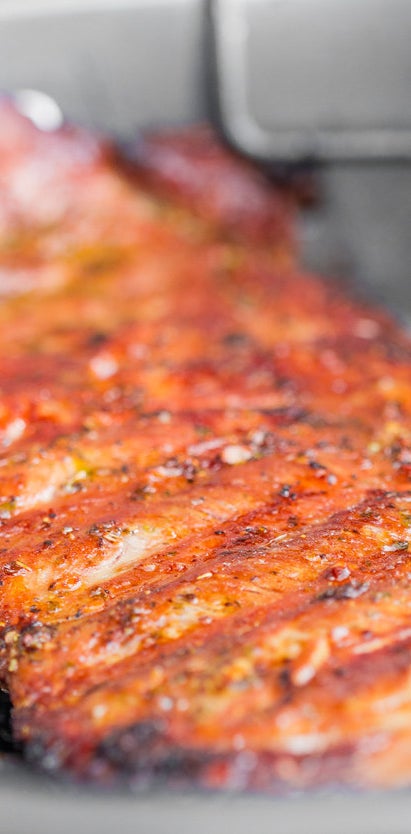 Pork ribs that melt right off the bone in a delicious honey glaze. You'll be the king of the barbecue!
12.
Citrus Honey Glazed Vegetables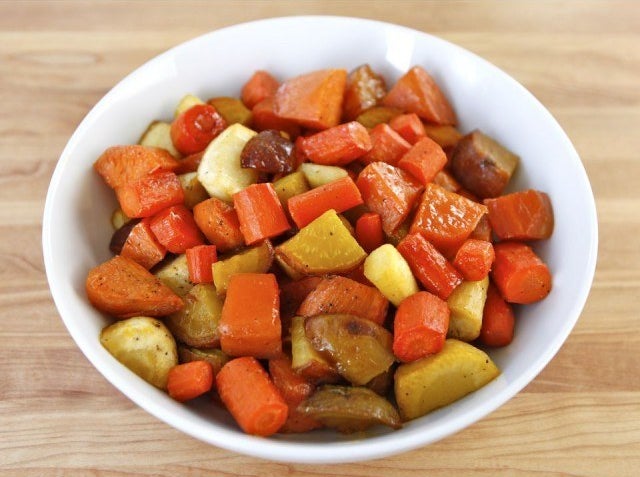 You'll be serving vegetables every day with this succulent recipe.
13.
Apple, Brie, and Honey Bruschetta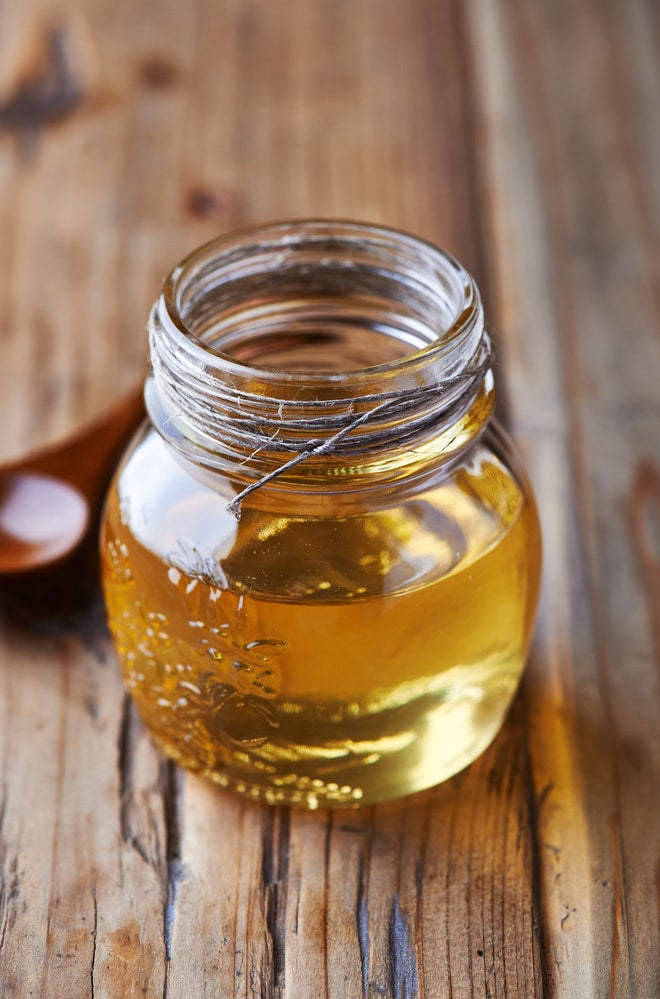 Nothing ties the flavors of apples and brie together better than honey. And nothing tastes fresher than this summer bruschetta!
14.
Lavender Honey Lemonade
15.
Homemade Honey Candy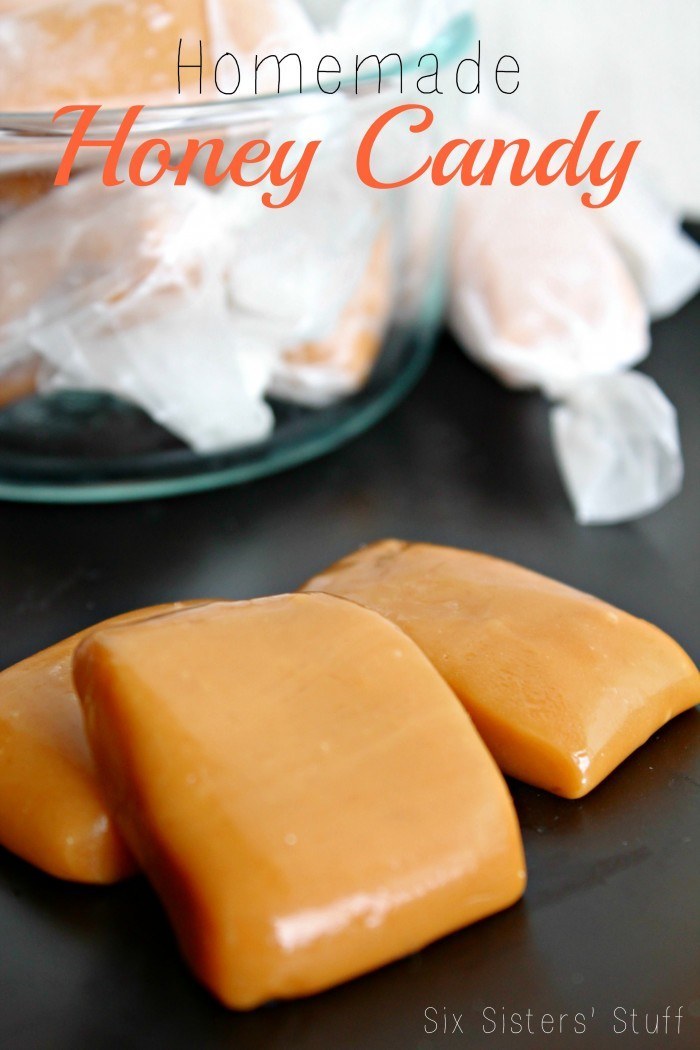 16.
Meyer Lemon Honey Tart with Salted Shortbread Crust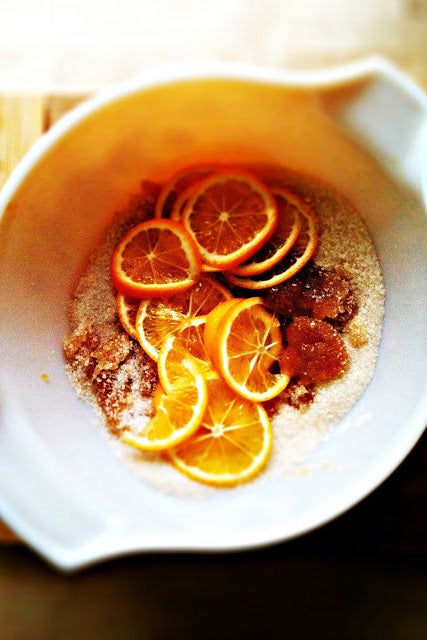 The tartness of lemon meets the smooth sweetness of honey in this irresistible tart — not to mention the salted shortbread crust! You'll be the star of every summer potluck when you walk in with this!
Have your own recipe for a thrilling summer? Show us in this week's Jack Honey photo challenge, and you could win a $100 concert ticket gift card and a shot at a VIP trip to Lollapalooza '15.