Here, they tried the "famed ricotta toast," which is basically a little slice of heaven -- it's a brioche loaf, topped with whipped ricotta and three housemade jams.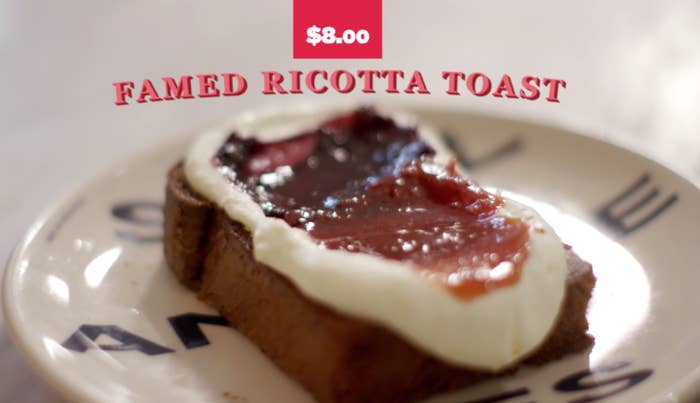 They were blown away by the size and texture of the toast! Simply delightful, darling!
Next up, it was time to sample some savory toast at Here's Looking At You in Koreatown, Los Angeles.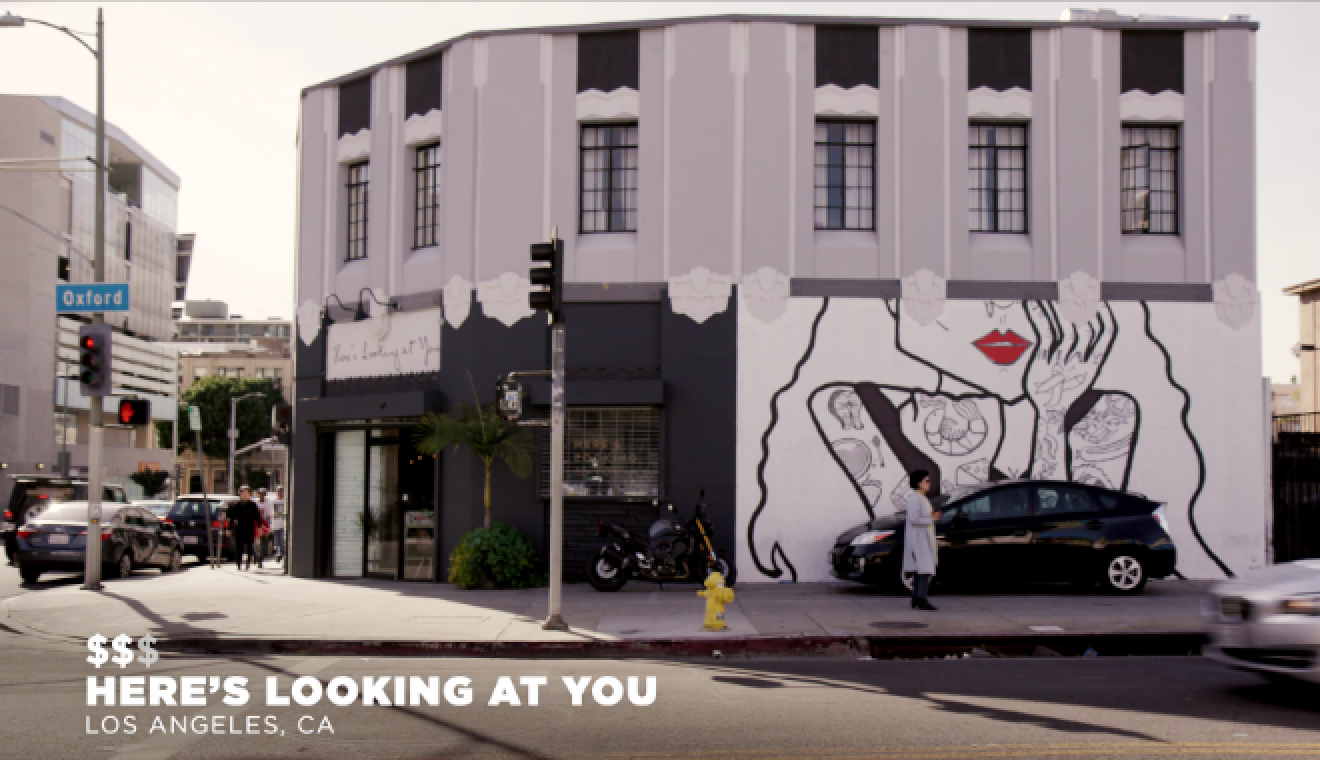 Here they use Bub's bread, which is made meticulously and with love, and serve it with various sides. The guys tried the chicken liver and the stracciatella (which here means cheese mixed with pesto and various spices topped with seeds - YUM!)
The dudes were feelin' toasty on wine and loved every minute of this experience. Steven even went as far to say, "I used to think bread was the perfect vehicle, but bread is. Bread is the perfect vehicle for food."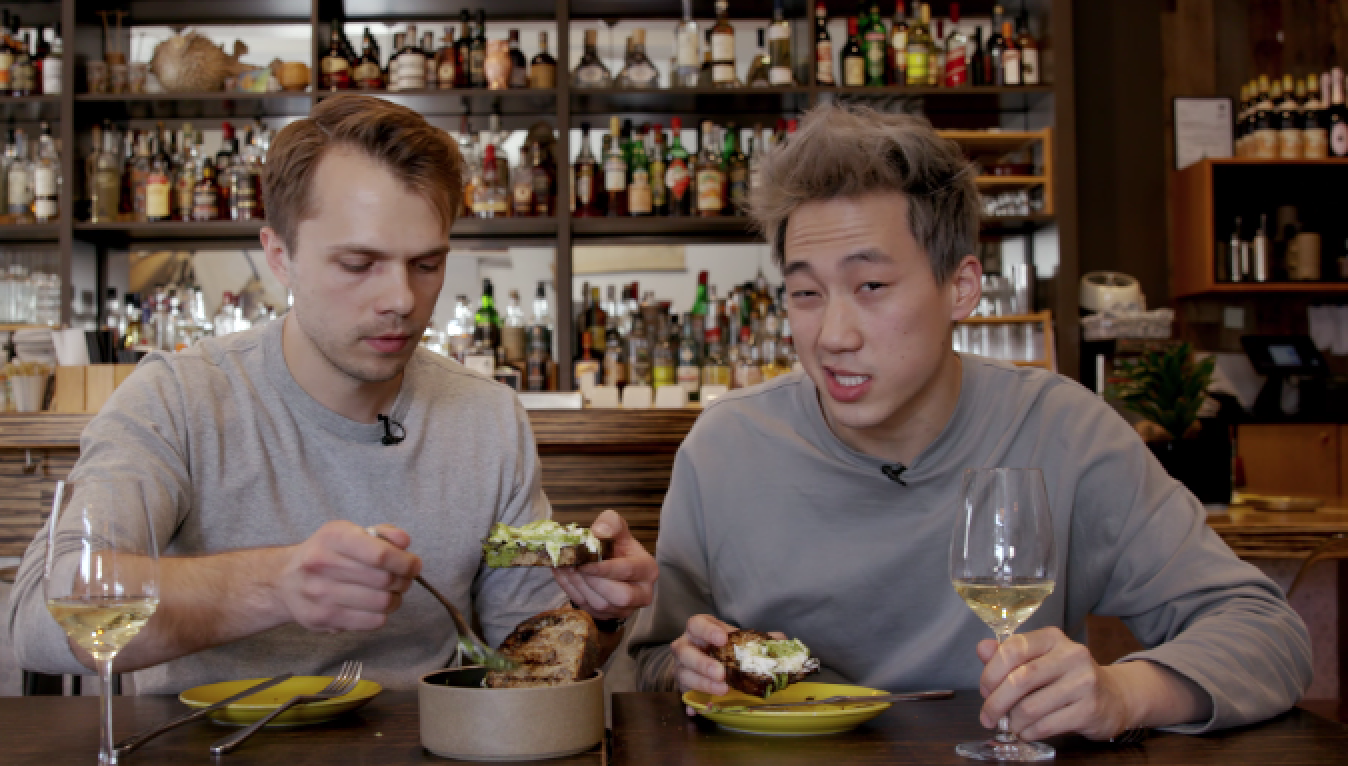 Last but not least, they travelled to Petit Crenn in San Francisco, to get themselves some of the renowned tartine.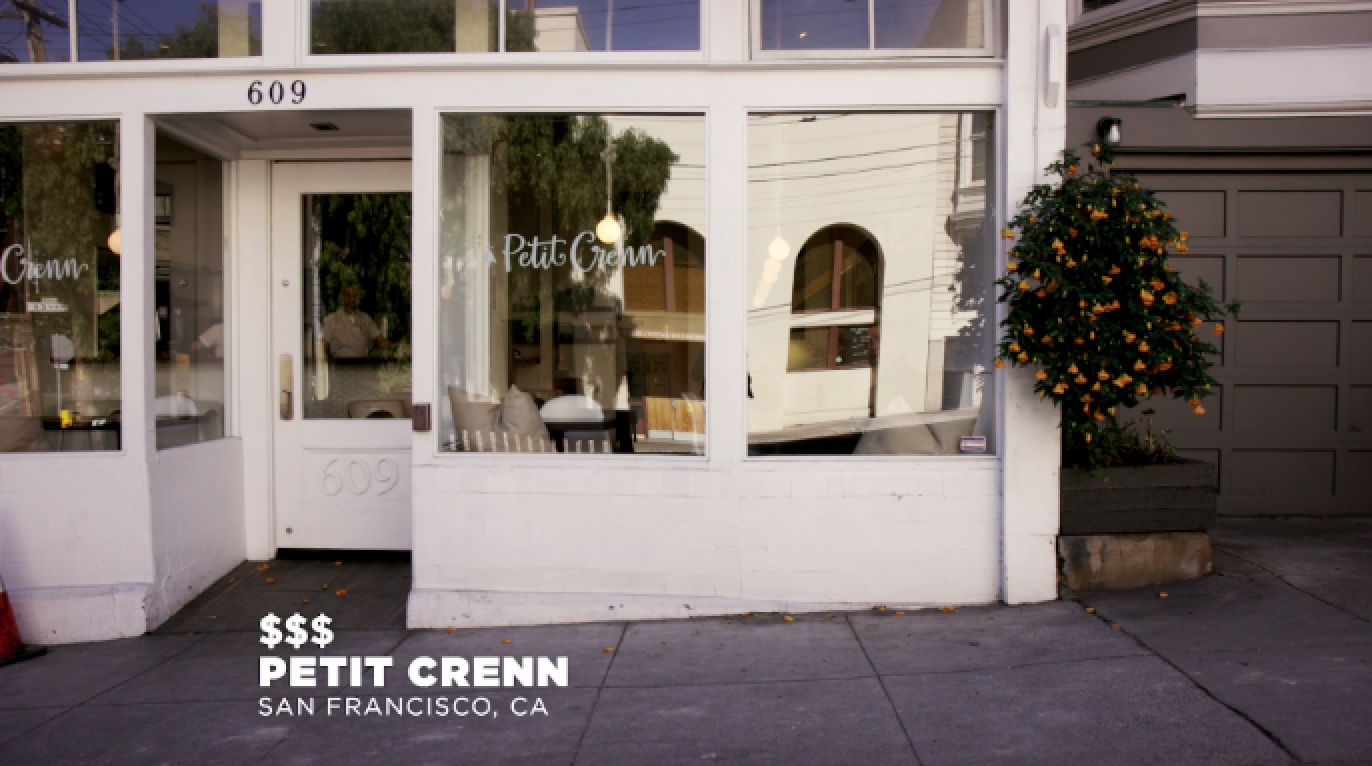 Here, they sampled the mushroom tartine, which is inspired by the chef's walks in the forest with her father as a child, and the atmosphere and feeling that wooded environment evokes.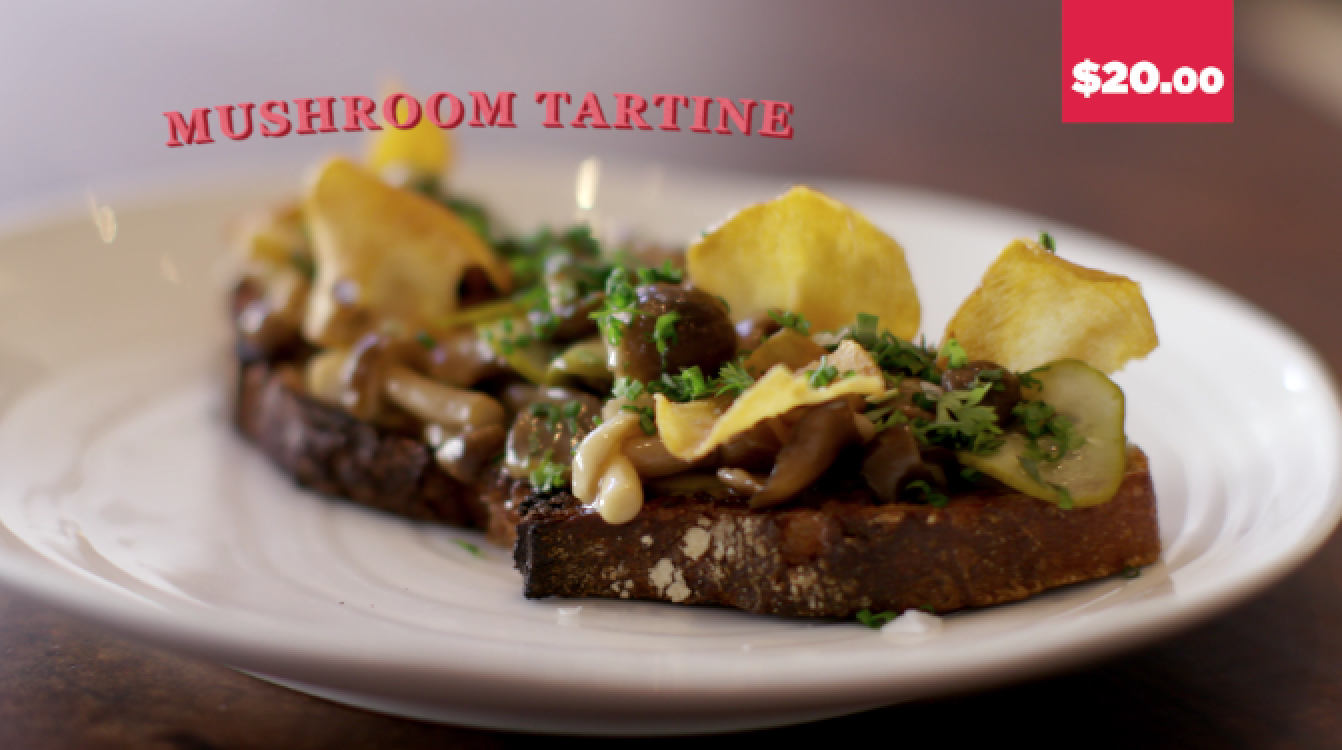 Andrew remarked that it was sensational and that the mushroom flavor was actually the lightest of all the different textures and tastes of the tartine. Steven was literally rendered speechless until he just let out a "holy perfect."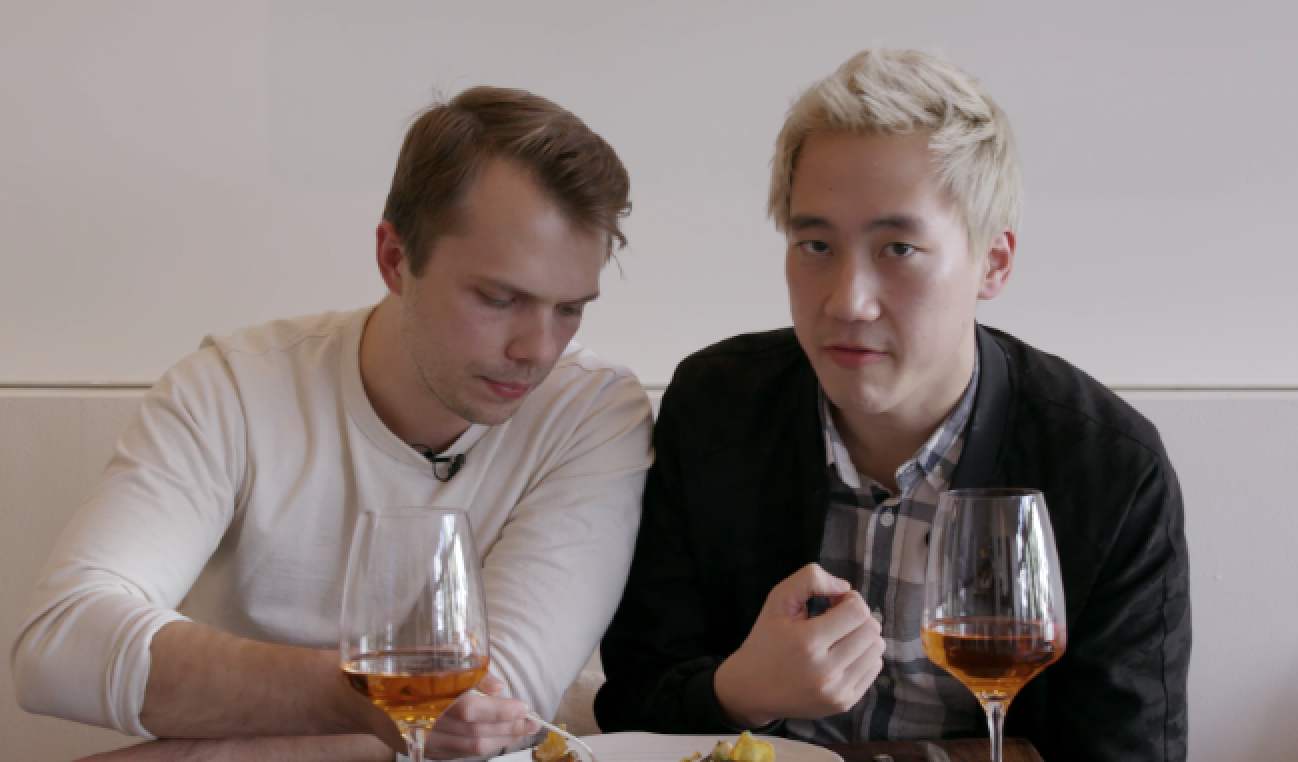 Let's have a toast...for toast! But as you know, there can only be one "worth it" winner. Andrew went with the famed ricotta toast at Sqirl, while Steven stuck to his fancy guns and went with the mushroom tartine at Petit Crenn.