This week, the hungry boys tried three different Filipino pork dishes to determine which one was the most "worth it."
First up, they hit Rice Bar in downtown Los Angeles. They specialize in dishes that emulate "every day Filipino fair, and what you would only find in people's homes." The guy's were prepared a traditional breakfast, which includes a pork sausage.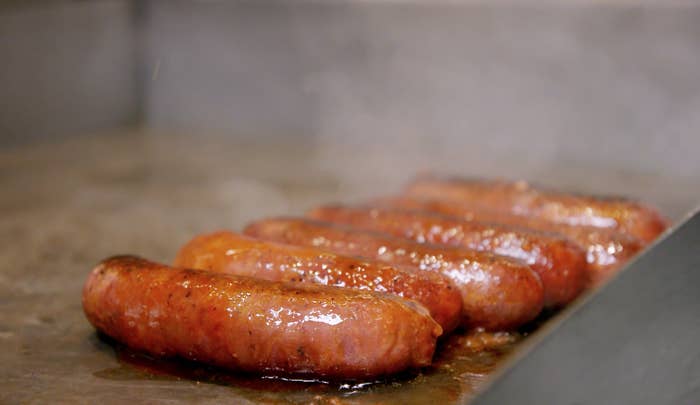 The guys were presented a house-made pork langunissa, complete with garlic rice, pickled papaya and a fried egg. They loved the texture of the sausage and the variety of flavors "going on" in it too.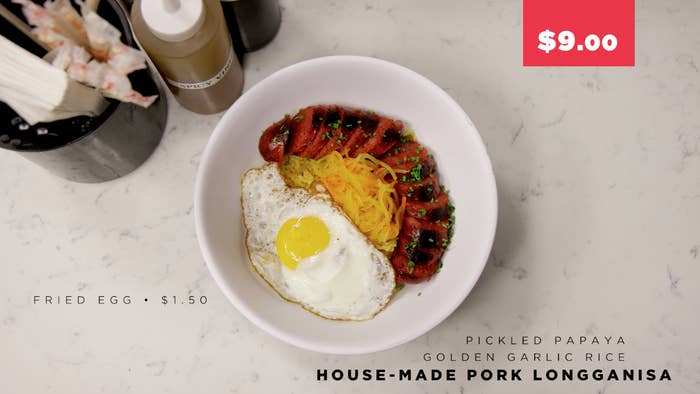 They also got to try some house-made spam tocino, which is a specialty. Damn, that is good looking spam. They were blown away by the nutty flavor combined with the rice and pickled veggies.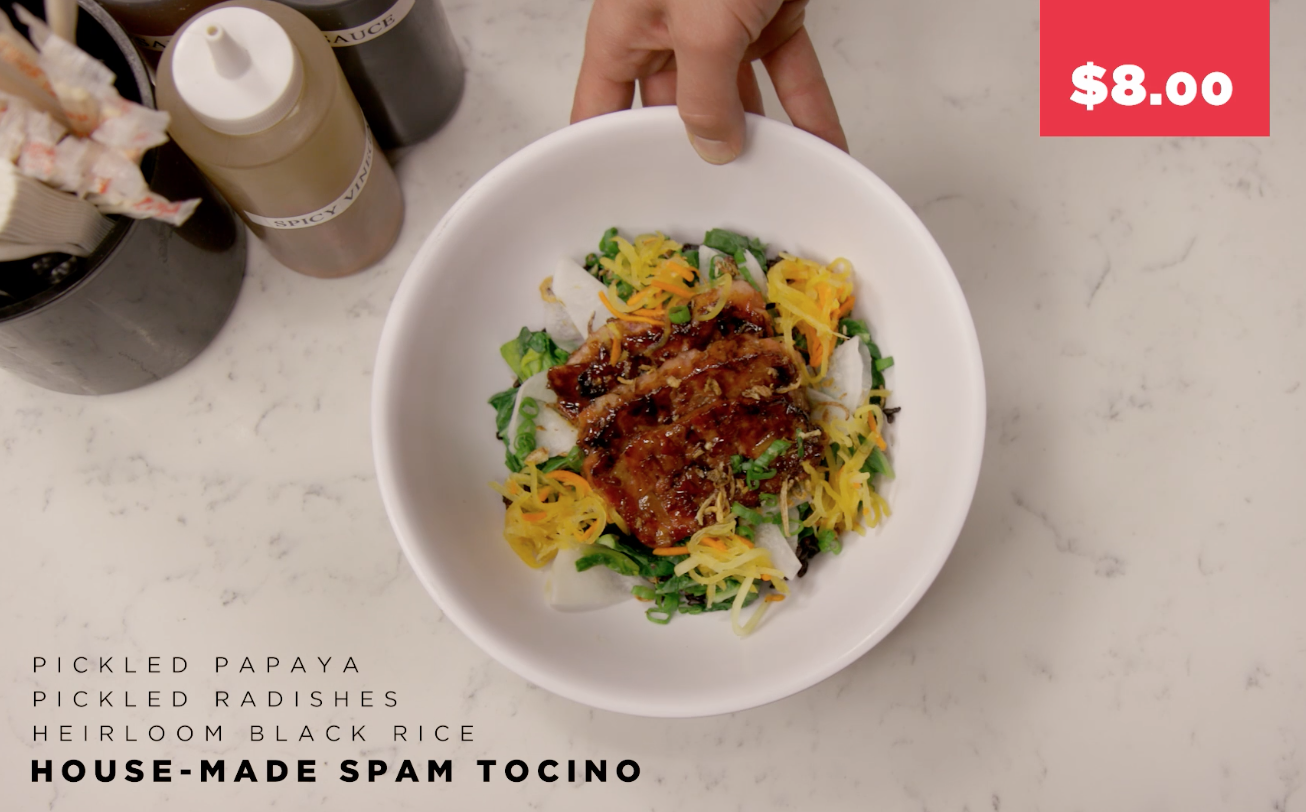 Next on their pork tour was Lasa, in Chinatown, Los Angeles. They make seasonal Filipino food, that is based on the available ingredients and inspired by the Chef's Filipino/California upbringing rather than traditional cuisine.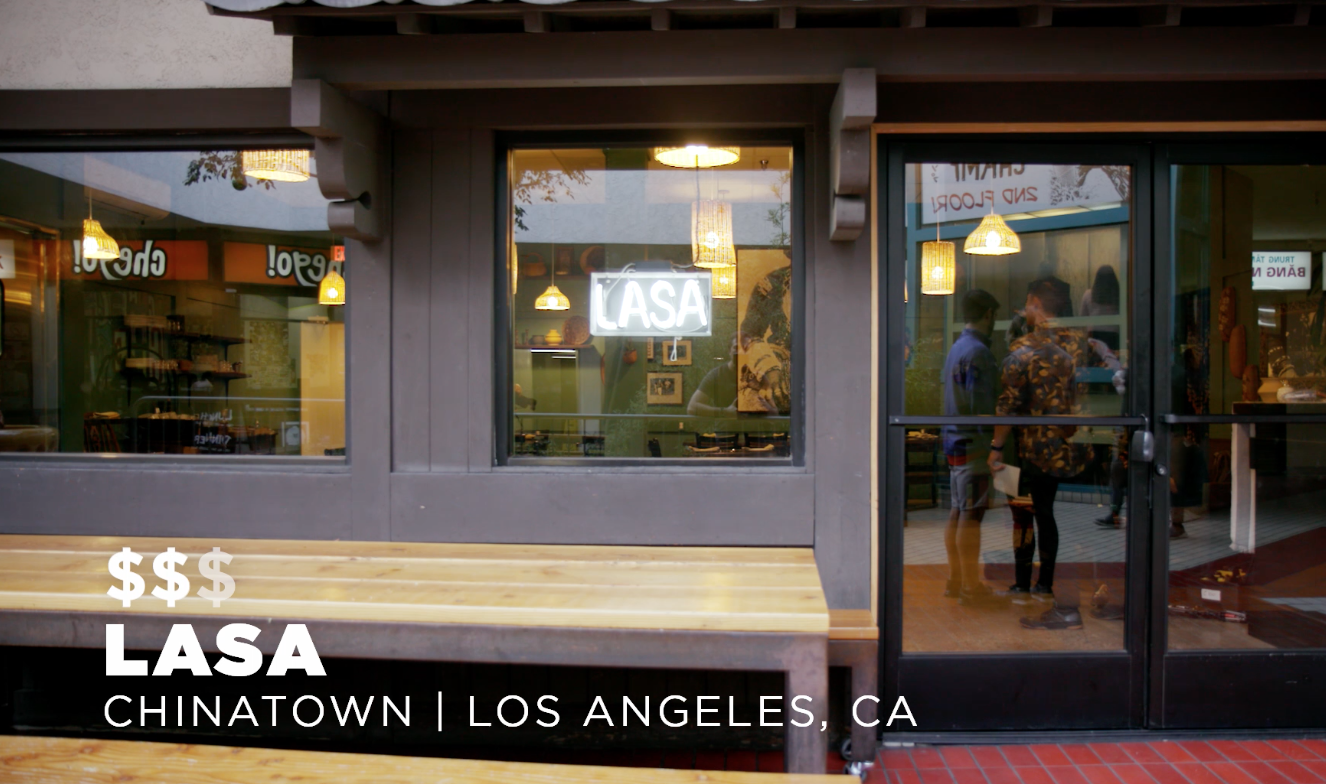 Here, they tried the twice-cooked pork belly, which is prepared with a lovely squash puree and chinese long beans. The guys loved that it had a satisfying, crispy skin on the outside but was so hearty and juicy on the inside. Yum!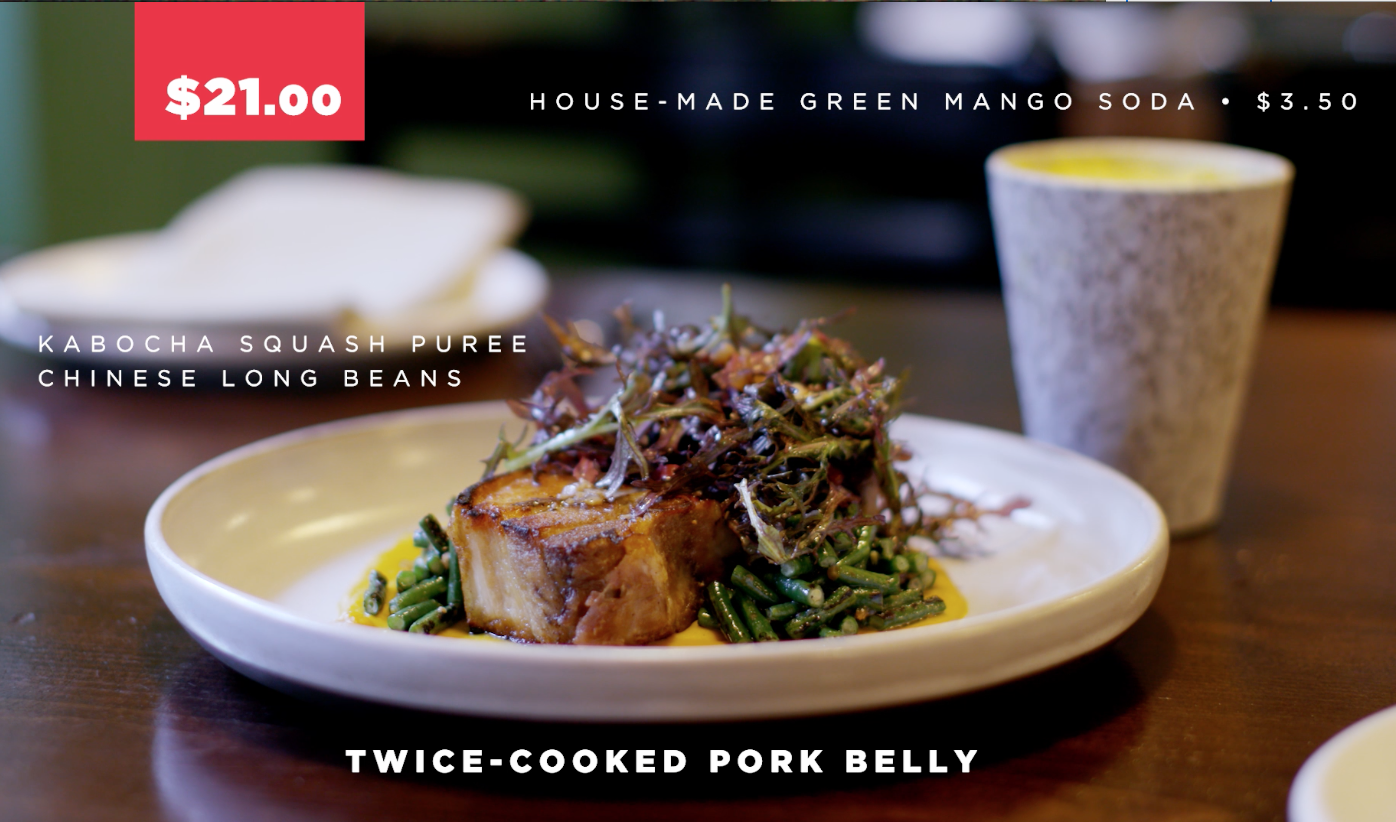 Then it was time for a PLOT TWIST! The dudes wound up in New York City, at Jeepney in the East village. Here they ate a whole Kamayan FEAST! Literally...they had to bring in 10 people to help them. Kamayan basically means "to eat with your hands," and the owner Nicole Ponseca explained to the guys the love and care that goes into preparing this feast: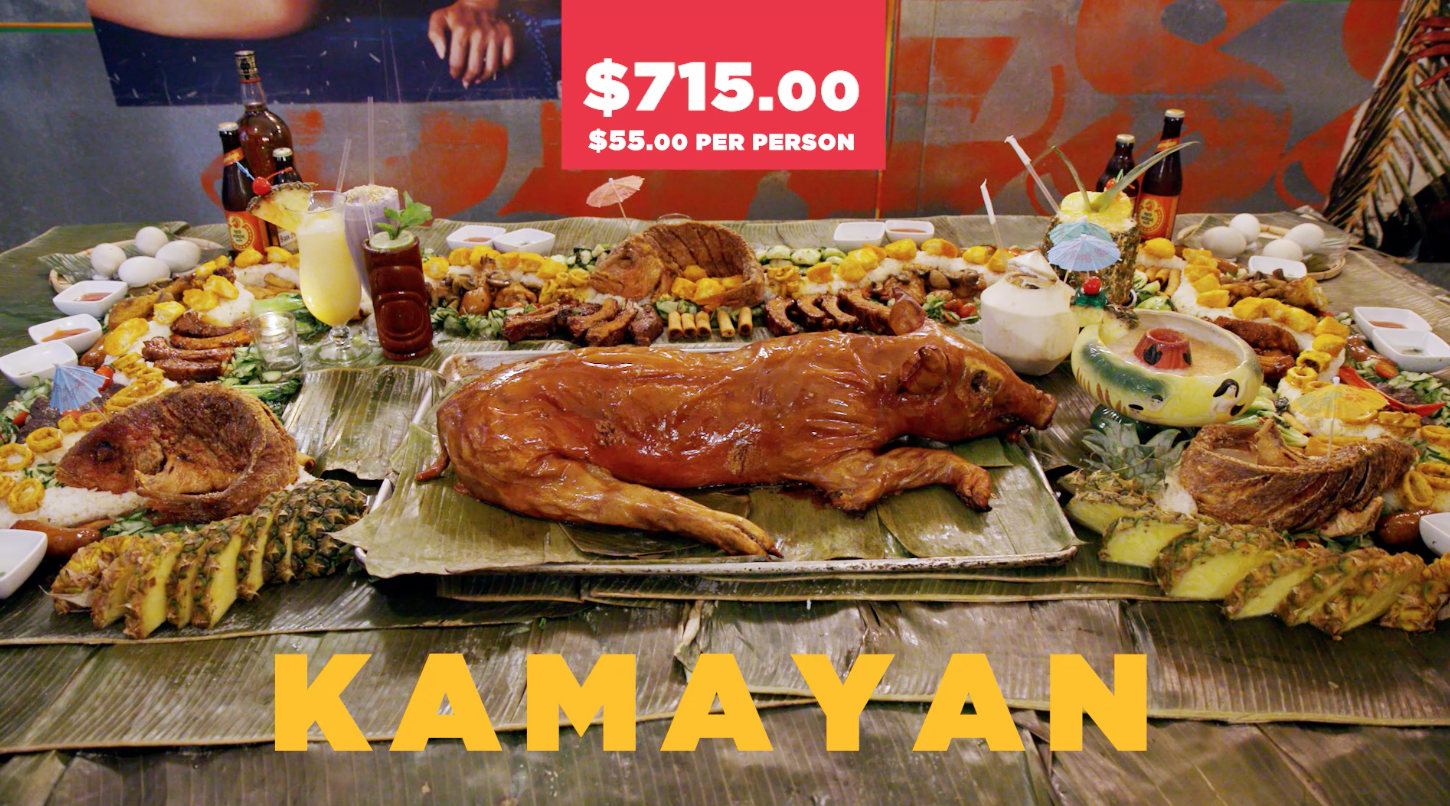 Everyone at that table looked both overwhelmed and overjoyed by the "parade of meats" laid out in front of them. They were amazed that one meal could contain so many different pork flavors; fatty, earthy, mineral, smoky, sweet...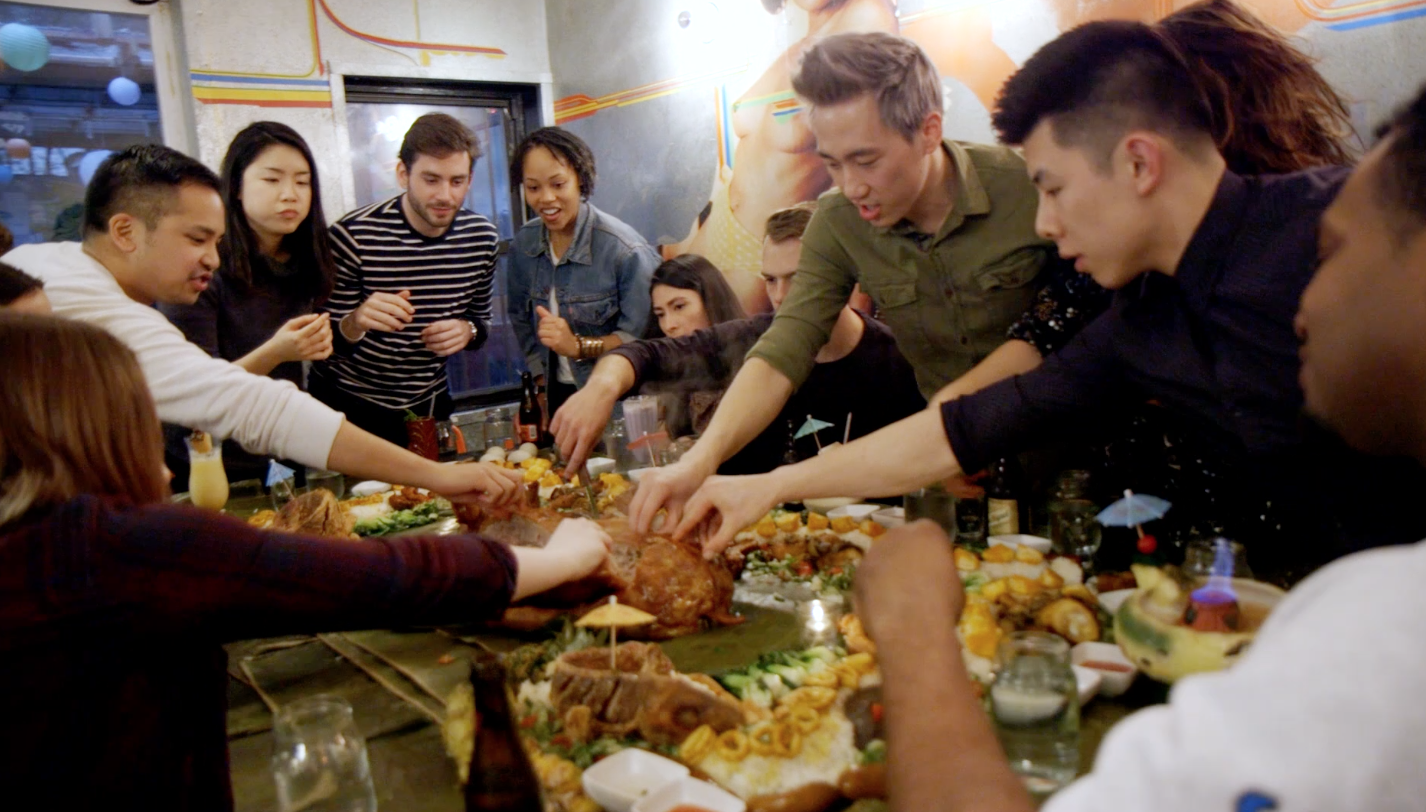 ...But, like any great worth it episode, there can only be one winner...and boy, this one was a doozy. In the end, Steven went for Rice Bar and Andrew just couldn't beat the celebratory special vibes he felt at Jeepney.