Long before Olivia Rodrigo was spilling her grungey GUTS and scream-singing into the mic, Avril Lavigne was paving pop-punk's way into the mainstream. Just her and a tie against the world.
Everything from Avril's hit single to her legendary aesthetic and her attitude-filled persona reminded us who she was: COMPLICATED!
Well, guess who's little birthday it is today? Say it. Out loud…Avril Ramona Lavigne. In honour of her 39th birthday, here are 11 of Avril's most iconic moments and looks that defined pop culture as we know it:
The math on that, btw is 39 = her age, divided by 3 = the number of times I saw Miss Thing perform live in concert from the years 2004–2013, and then subtract 2 = the number of times Avril has been married and divorced to a famous Canadian rocker (i.e. Deryck Whibley from Sum 41 and Chad Kroeger from Nickelback, of course). 

2.
Her debut appearance at the MTV Music Awards in 2002 solidified her signature style: low-rise cargo pants, a stack of studded bracelets, and the loose neck tie.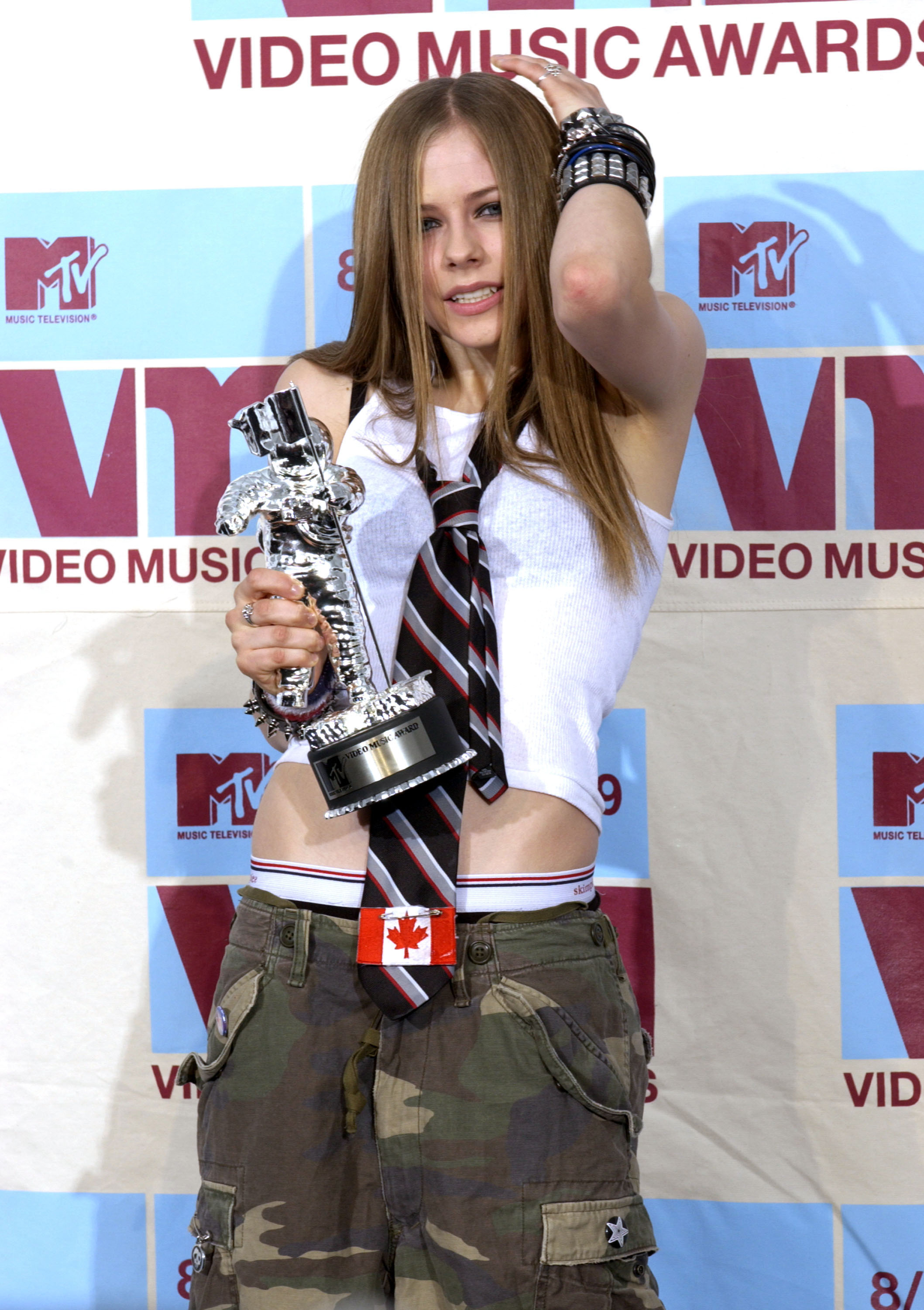 4.
He was a boy. She was a girl (wearing a green graphic t-shirt, capri skate pants with a chain, and even a tie). Can I make it literally anymore obvious?
5.
Performing at the Jingle Ball in 2002 in an asymmetrical Dickies cropped tank top and a belt buckle that read "CAUTION: BIOHAZARD."
6.
Following the success of Let Go, Avril was nominated for five awards at the 2003 Grammy Awards and she took the opportunity to make yet another fashion statement.
7.
Breaking the internet in 2004 with Sum 41's Deryck Whibley in Central Park.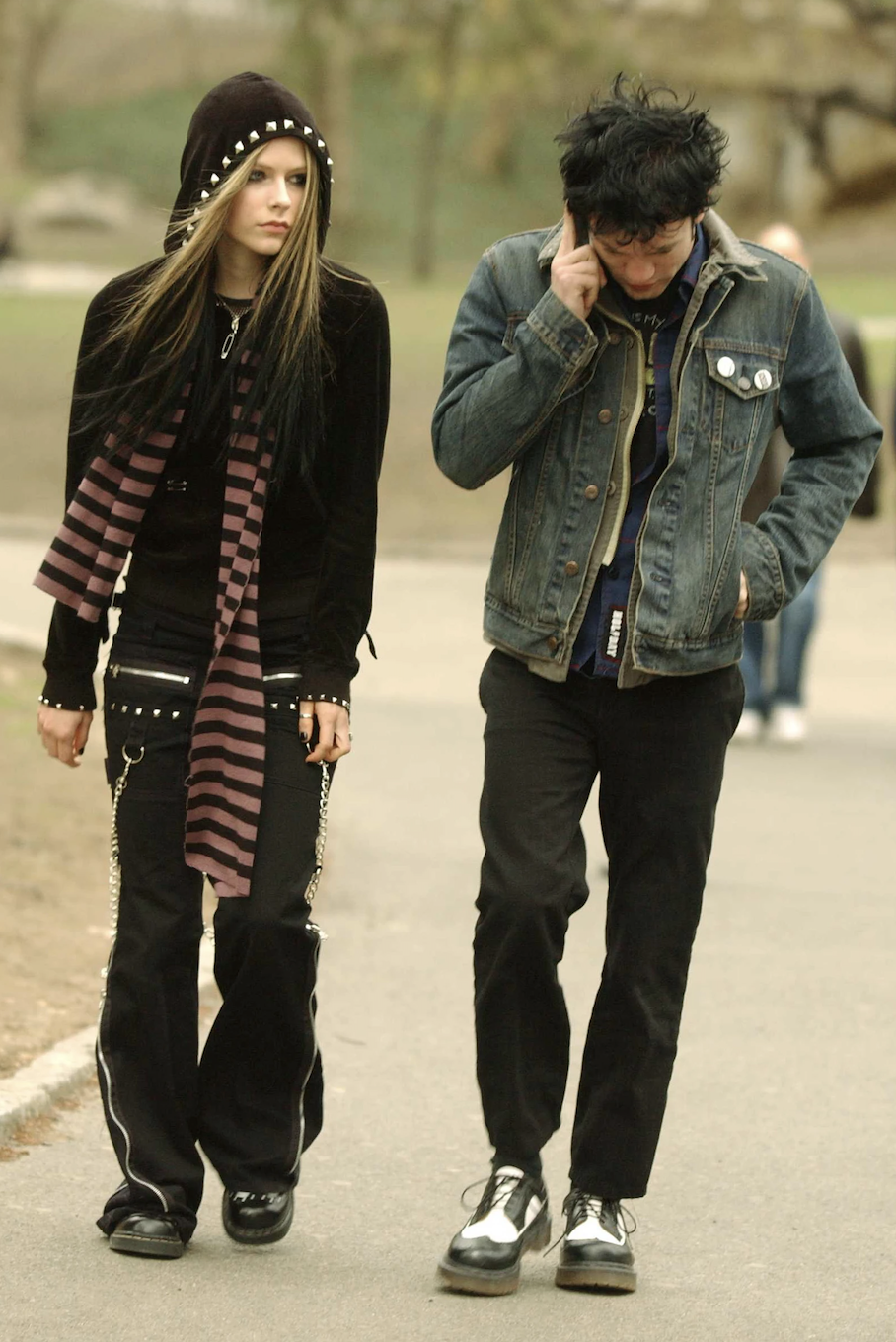 9.
Release of The Best Damn Thing album cover and the "Girlfriend" music video changed the game for me and millions of other women in 2007.
10.
Another fashion statement that Avril has consistently championed despite facing adversity from the rest of the fashion world: an animal print jacket (2008-2022).
11.
And finally, Avril's emo spikey crown from the 2013 Much Music Video Awards represents Avril's forever title as the original Princess of Pop-Punk!