Turns Out Walter White Is Alive And Working As A Bus Driver In B.C.
He is the one who stops.
This is Bill Laird. He drives the 135 bus in Burnaby, British Columbia, which services the Simon Fraser University campus. He also happens to look a lot like Walter White.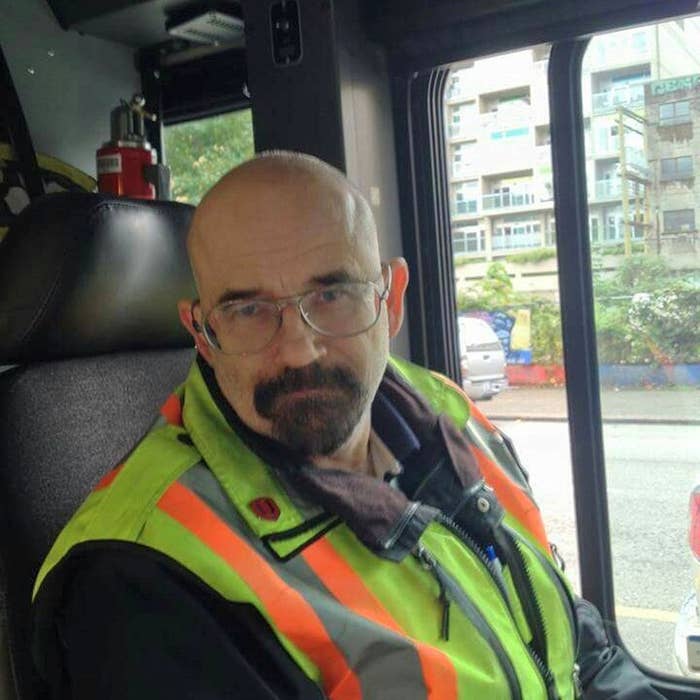 Laird told BuzzFeed Canada that friends have pointed out his resemblance to TV's most infamous meth dealer. But he become famous for it after someone uploaded a photo of him to the popular SFU Confessions page on Facebook.
Laird's photo quickly became a meme on campus before spreading around the internet. He said his son even found it in a British newspaper.
Laird doesn't mind the comparison. He is a huge Breaking Bad fan, and he even grew a goatee after seeing how good it looked on Bryan Cranston's character. "I thought, 'I like that. I could do that.'"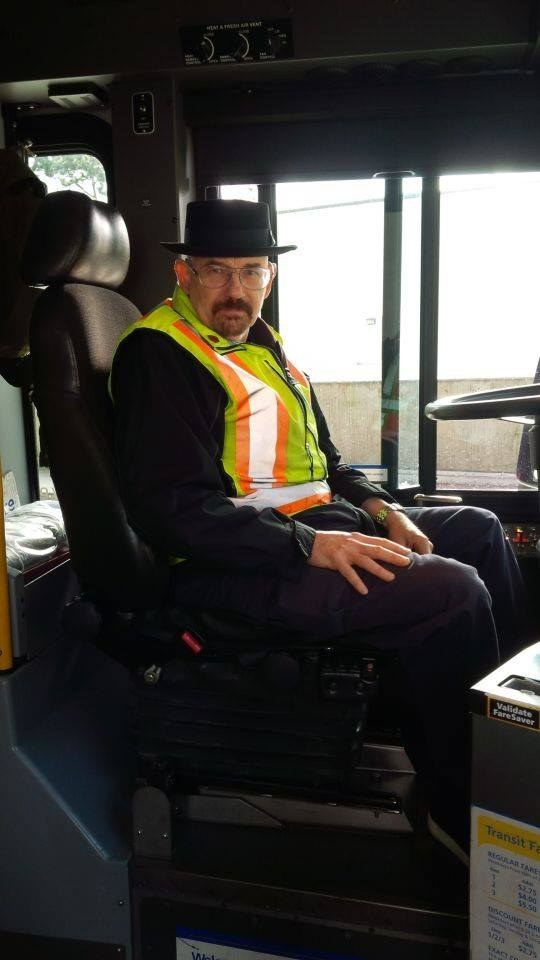 Laird's odd internet fame has also started to encroach on his real life. Laird said he gets recognized all the time and students now often greet him as "Mr. White" or "Heisenberg" when they see him, or ask him if he has any blue candy.
But it's not just his looks that have made him famous among students. He's also known for being exceedingly friendly, greeting all his passengers and wishing them a nice day. The student newspaper The Peak called Laird "the nicest bus driver" at SFU.