A Native American group has taken credit for a number of webpages made to look like the Washington Post, ESPN, and other news and sports sites, which convinced many people the Washington Redskins had changed their name and logo.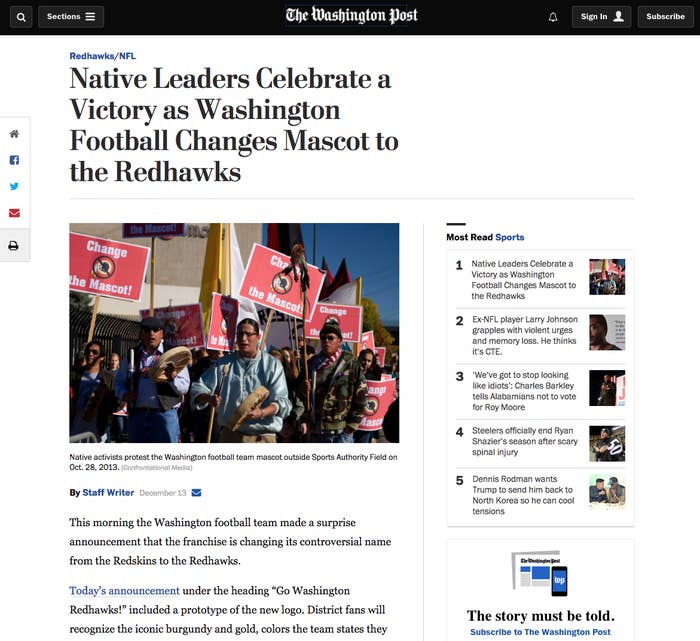 The hoax was spread by several convincing fake news articles that said the team was going to rebrand itself as the Washington Redhawks, complete with a new logo.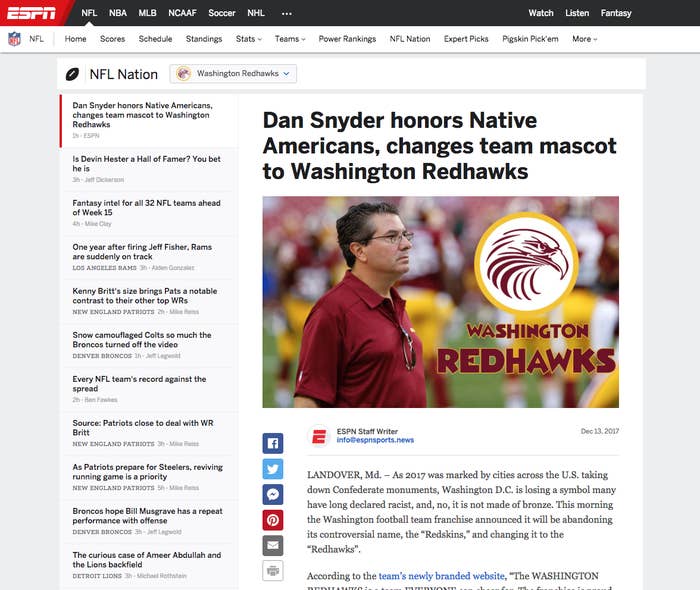 News of the apparent name change received a huge response on social media Wednesday morning, with many people praising it as a welcome and long overdue decision.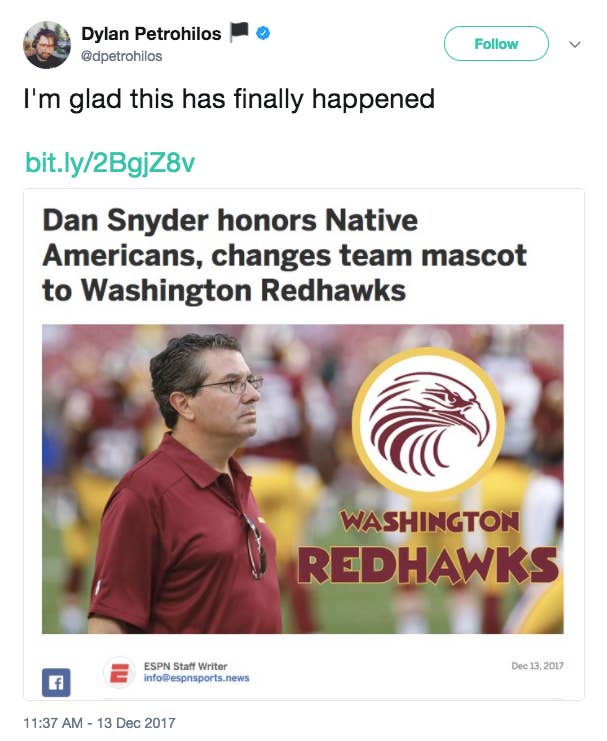 The stunt even included a fake website for the "renamed" team that suggested the change would happen in fall 2018.