People are super pissed off at VIA Rail after the company botched the sale of special youth passes to celebrate Canada's 150th anniversary.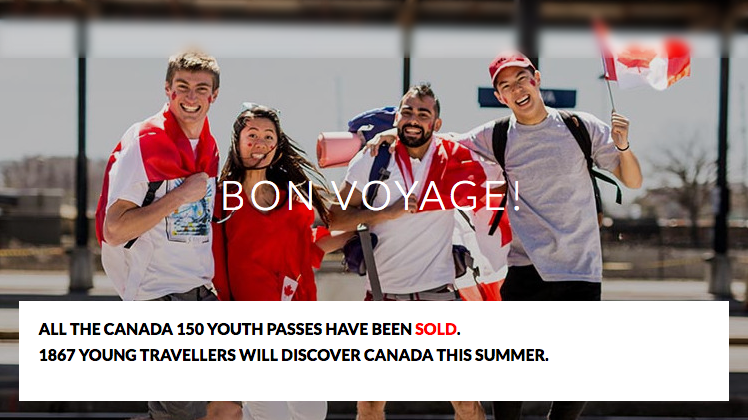 High demand overloaded the website on Wednesday, and VIA announced it was suspending sales until it could figure things out.
Only a few hours later, though, the company said all 1,867 tickets had been sold.
People accused VIA Rail of imposing a limit on tickets only after the company saw how much demand there was for the youth passes.
And they had receipts.
Some people who thought they'd be able to buy tickets in the morning woke up to find them all gone.
VIA's Facebook page was also inundated with complaints from customers who lost out.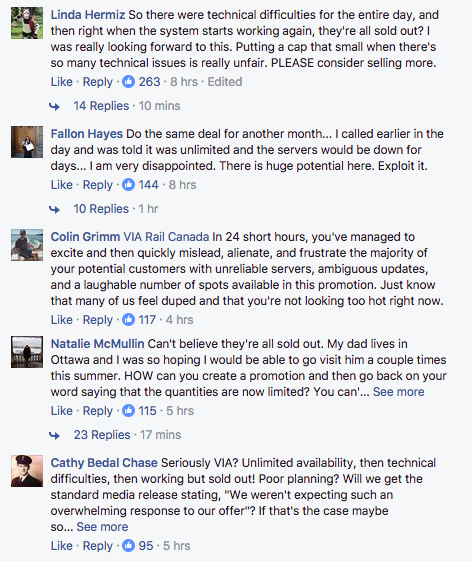 VIA Rail basically pissed off a generation of young Canadians.
Lesson learned.
Ishmael N. Daro is a reporter for BuzzFeed News and is based in Toronto. PGP fingerprint: 5A1D 9099 3497 DA4B
Contact Ishmael N. Daro at ishmael.daro@buzzfeed.com.
Got a confidential tip? Submit it here.