Canadian Police Say A Crow Tried To Steal A Knife From A Crime Scene
Canuck the Crow DGAF.
This is Canuck the Crow. It's famous in Vancouver for being really friendly with humans, and is easily identified by a red band on its foot.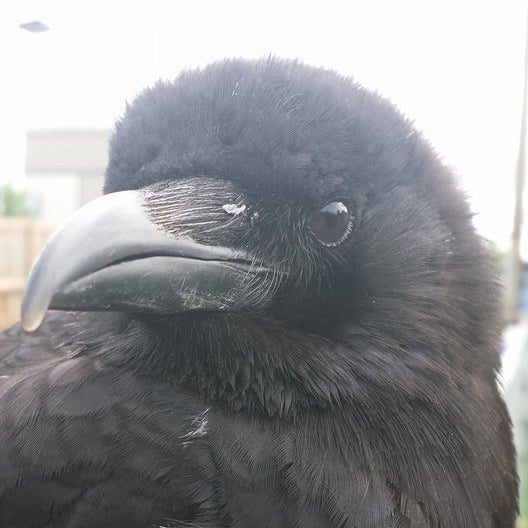 But Canuck might be getting a little too friendly. This week, the crow snatched evidence from a crime scene in Vancouver before cops shooed it away.
"Yes, the bird did pick up the knife at a crime scene on Tuesday and began to fly away before dropping it," Constable Brian Montague confirmed to BuzzFeed Canada.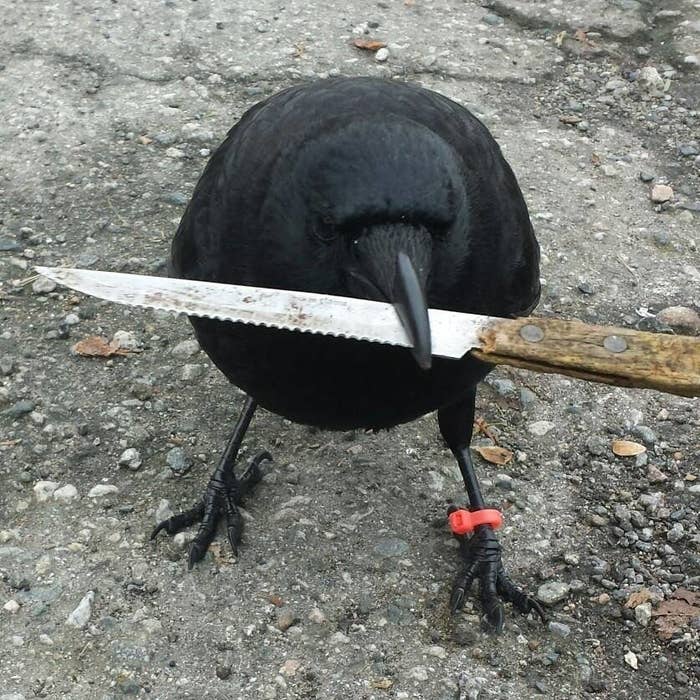 It's not the first time Vancouver police have dealt with Canuck. Last week the crow tried to make off with the F6 key from the computer in a police car.
At least Canuck stuck around to help with the clean-up.