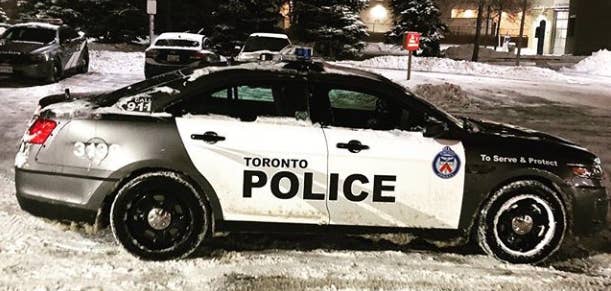 A pair of Toronto cops allegedly got so high on pot edibles that they started freaking out, called for help, then ran away from their fellow officers who responded to the distress call.
Police sources who spoke to NewsTalk 1010 said the two officers pocketed the edibles after a raid on an illegal pot dispensary over the weekend. While still on the clock, they ate some of the treats. And when they didn't immediately feel the effects, they made the rookie mistake of eating a bunch more. And then it hit them.
After freaking the hell out, the cops radioed for backup. But when help arrived, one of the stoned cops allegedly took off and climbed a tree, according to CP24. At some point, one of the responding officers apparently slipped on ice and suffered a serious head injury.
The two officers have been suspended. Toronto police spokesperson Mark Pugash told CP24 the pair are are under investigation by the police department's professional standards unit.