A Toronto cab driver attacked a car he suspected of being used by an UberX driver on Wednesday as taxi companies staged a city-wide protest against the ride-sharing service.
The taxi driver, identified as Suntharesan Kanagasabai, was talking to a CBC News crew about the protest when he spotted what he thought was an UberX car. Kanagasabai started banging on the windows and trying to pry open the driver's door.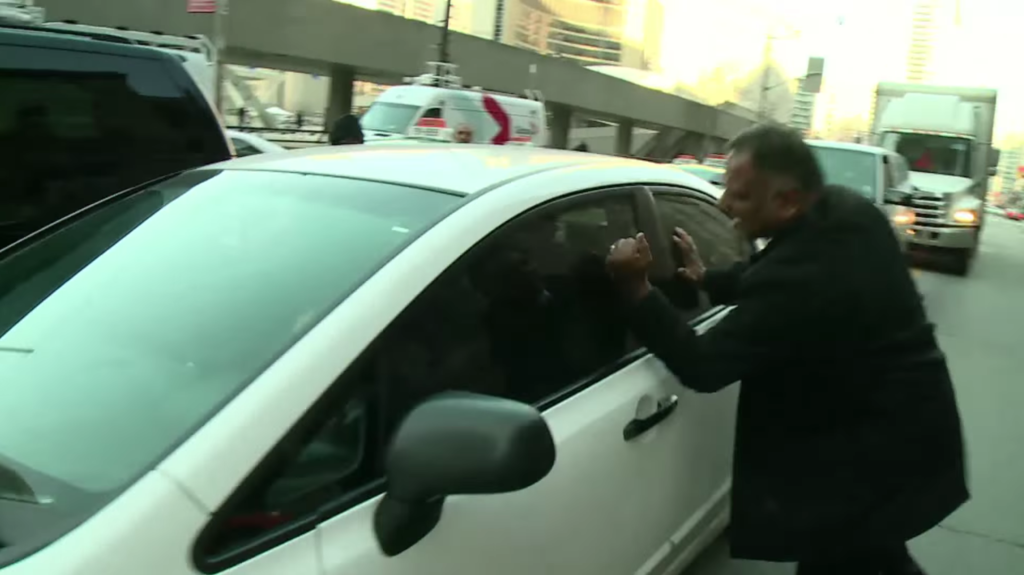 The driver sped up and Kanagasabai held on to the vehicle, getting dragged about 50 feet before the driver stopped the car. He appeared unhurt.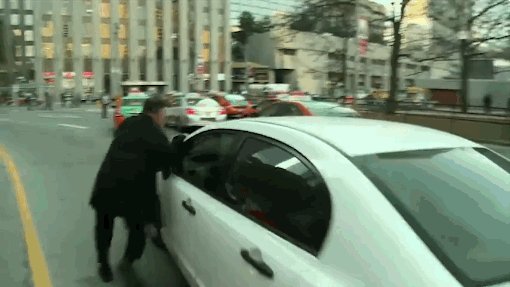 Kanagasabai was also interviewd by Global News earlier in the day, telling the TV station that "Uber is going to be like ISIS, my friend. Uber is ISIS."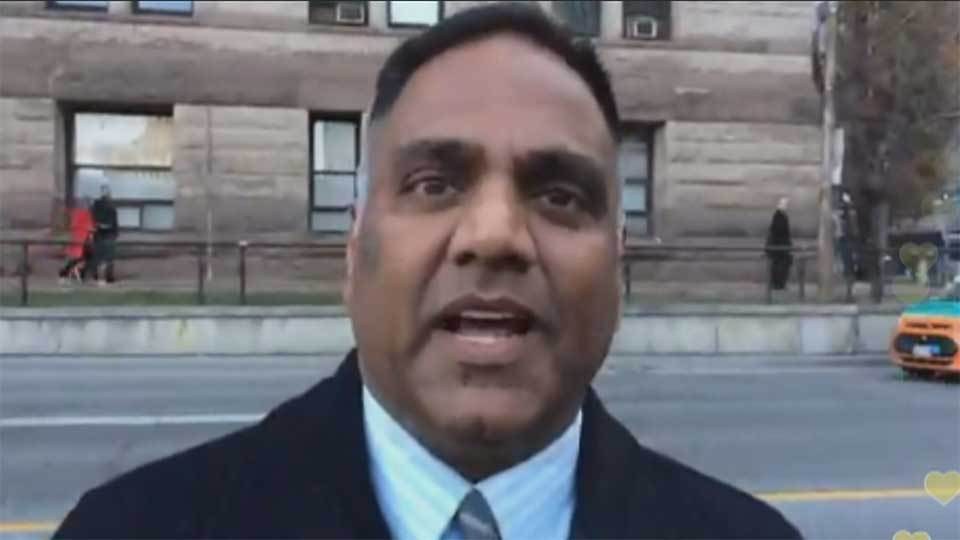 Ishmael N. Daro is a reporter for BuzzFeed News and is based in Toronto. PGP fingerprint: 5A1D 9099 3497 DA4B
Contact Ishmael N. Daro at ishmael.daro@buzzfeed.com.
Got a confidential tip? Submit it here.