This Artist Turned A Tagged-Up Garage Door Into A Simple Tribute To Orlando Victims
49 roses for the 49 victims.
A Toronto artist created this touching tribute to the victims of the Orlando shooting after she was asked to paint over graffiti on a woman's garage door.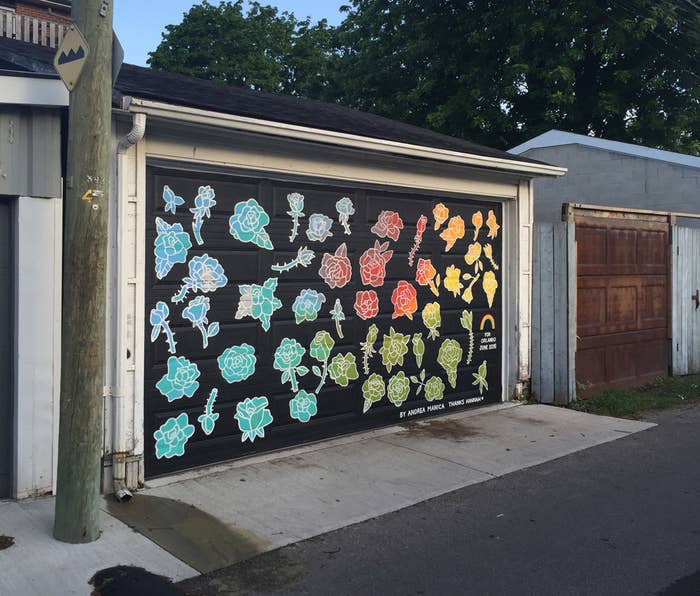 The garage door had been spraypainted with tags and the homeowner, Victoria Barrington, decided to find an artist who could do something creative with it.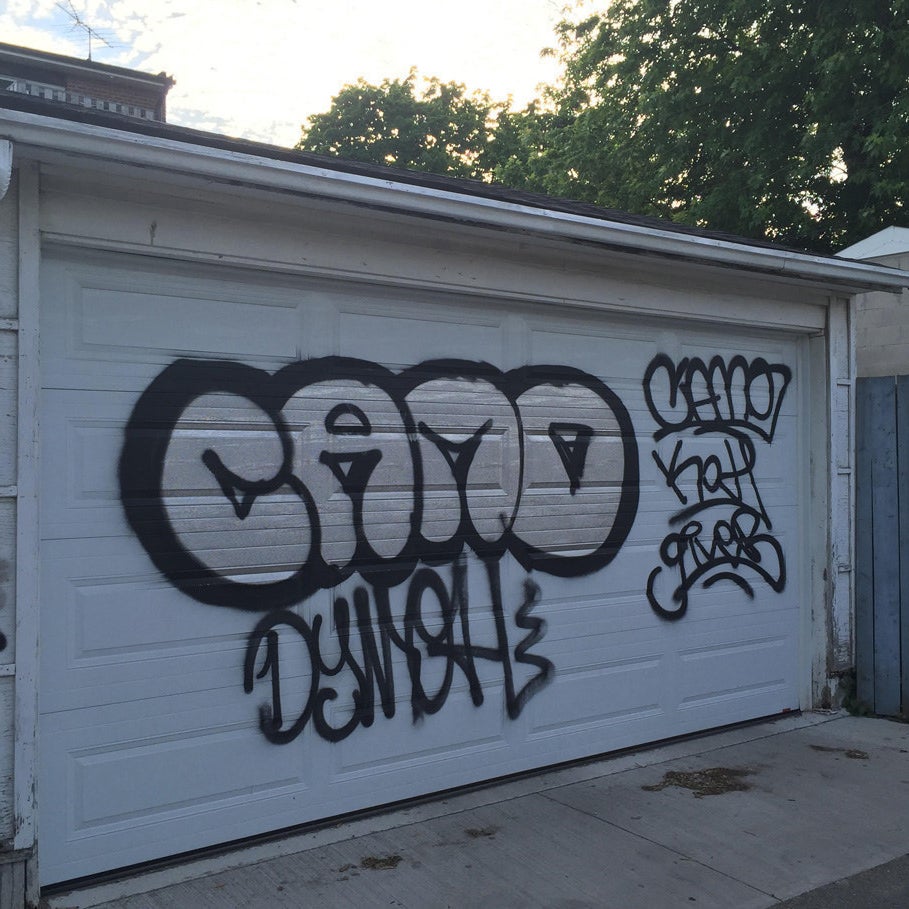 "I actually don't mind if you want to paint my garage door. It really doesn't bother me," Barrington told BuzzFeed Canada. "But paint it with something that everyone can enjoy."
She reached out to the Bunz Trading Zone on Facebook for help and got dozens of recommendations before setting on Andrea Manica, a Toronto artist whose previous work she liked.
Manica has been painting murals for the past three years. She said she was drawn to the artform because it's public and free.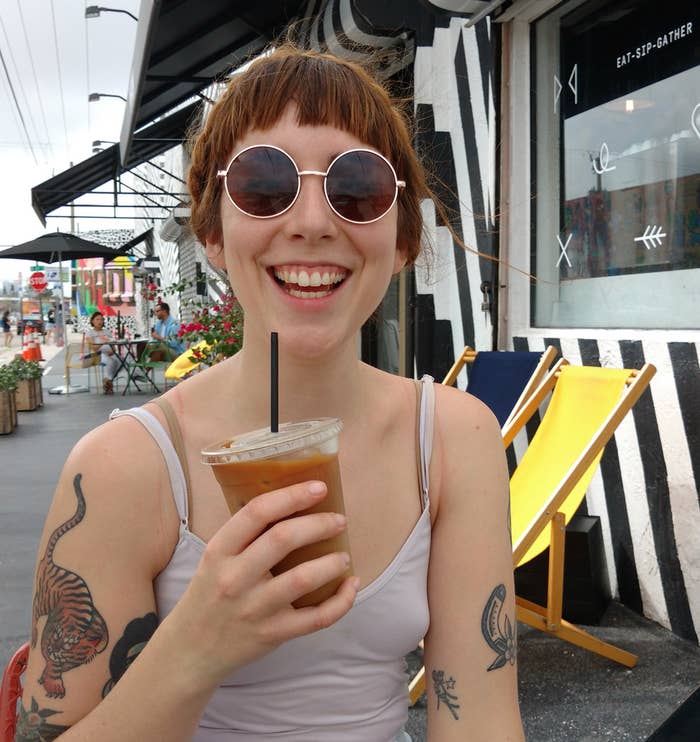 Manica decided to paint 49 roses — one for each of the victims in Orlando — with a rainbow gradient to signify the loss to the LGBTQ community.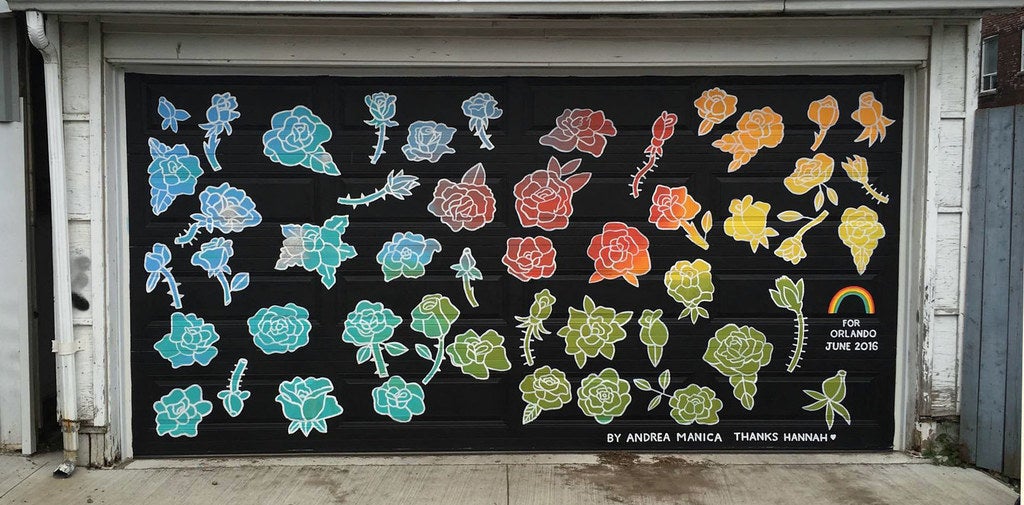 Both Manica and Barrington said that reaction to the mural has been really positive, both online and from neighbours.
"I've been overwhelmed by the amount of responses we've gotten from LGBTQ people, just so happy that there's something more permanent here to honour the victims," Barrington said. "But it's also celebrating love and celebrating them in a beautiful way."
Manica said the most important thing for her was paying her respects in some way.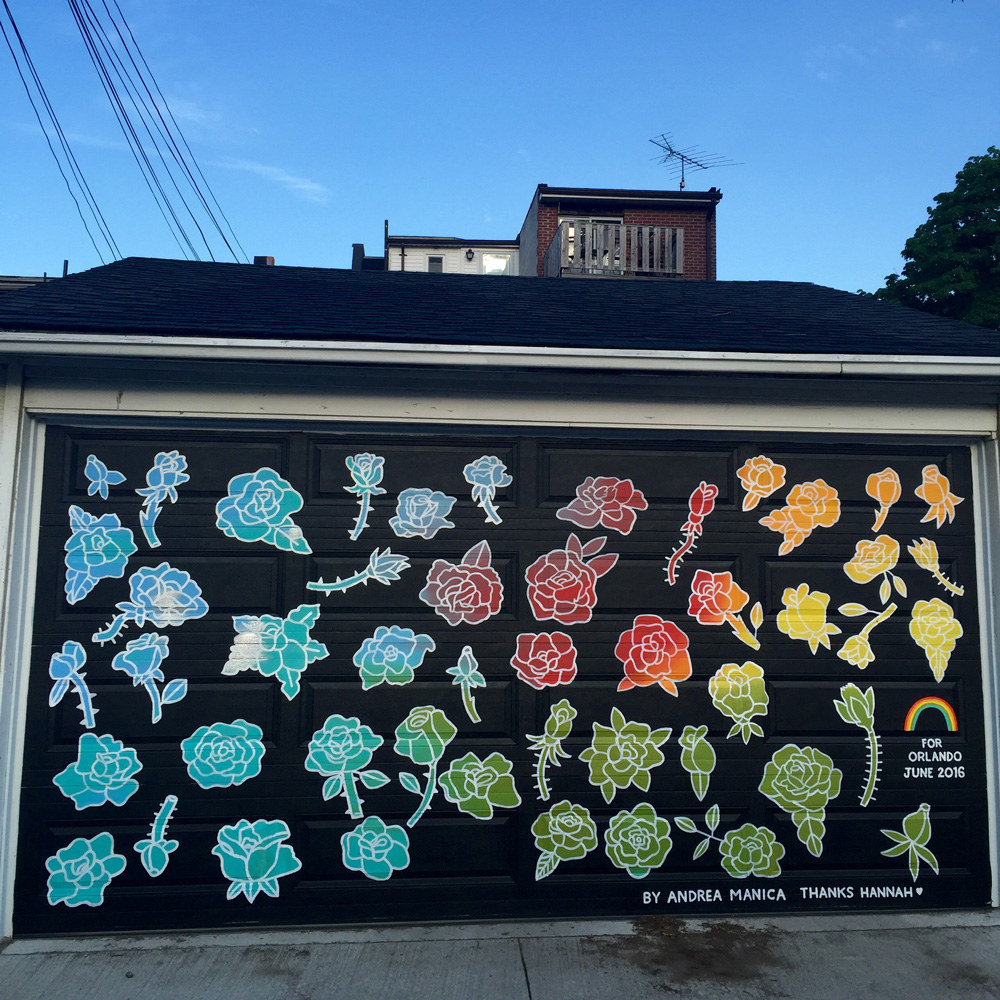 "I just feel touched that I was able to contribute something to memorialize the people who were important and who aren't here anymore."