The National Post Unpublished A Margaret Atwood Column Only Hours After It Went Up
"Um, did I just get censored?"
A political column by Margaret Atwood mysteriously vanished from the National Post website only hours after it was published.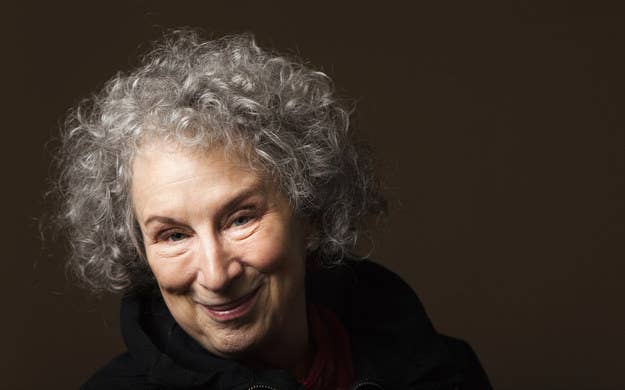 A Google-cached version of the post was still available late Friday.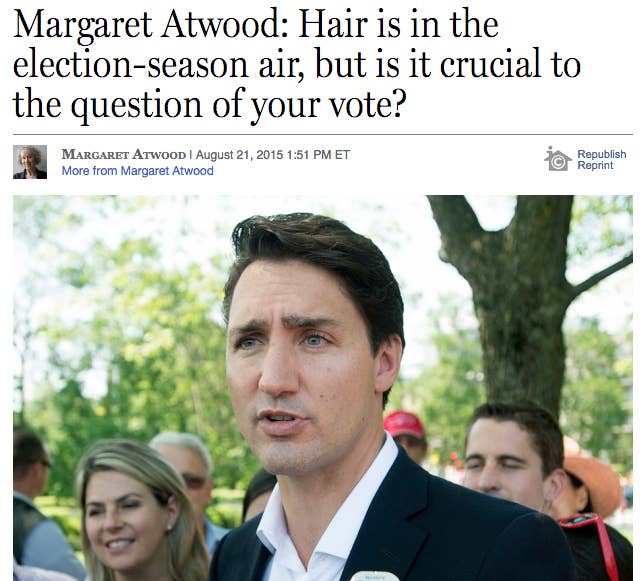 Atwood suggested Stephen Harper has the real hair problem, not Trudeau.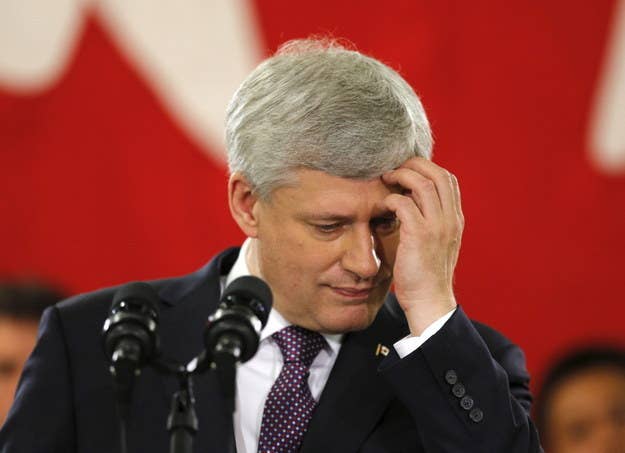 Of the three national male leaders, which one travels with a personal grooming assistant – lavishly paid for in whole or in part by you, gentle taxpayer – so that none of his hairs will ever be out of place, supposing they are indeed his and not a wig, as some have supposed? (Hint: Initials are S.H.)
She also suggested the attacks were an effort to distract from the Mike Duffy trial and other issues dogging the prime minister.
"Why is Harper still coyly hiding the two-million-dollar donors to his party leadership race?" Atwood wrote, echoing a February column by NDP candidate Linda McQuaig in NOW Magazine. "Don't we have a right to know who put him in there? Who's he working for, them or us?"
By 4 p.m. the article had mysteriously disappeared from the website, with no explanation from the newspaper.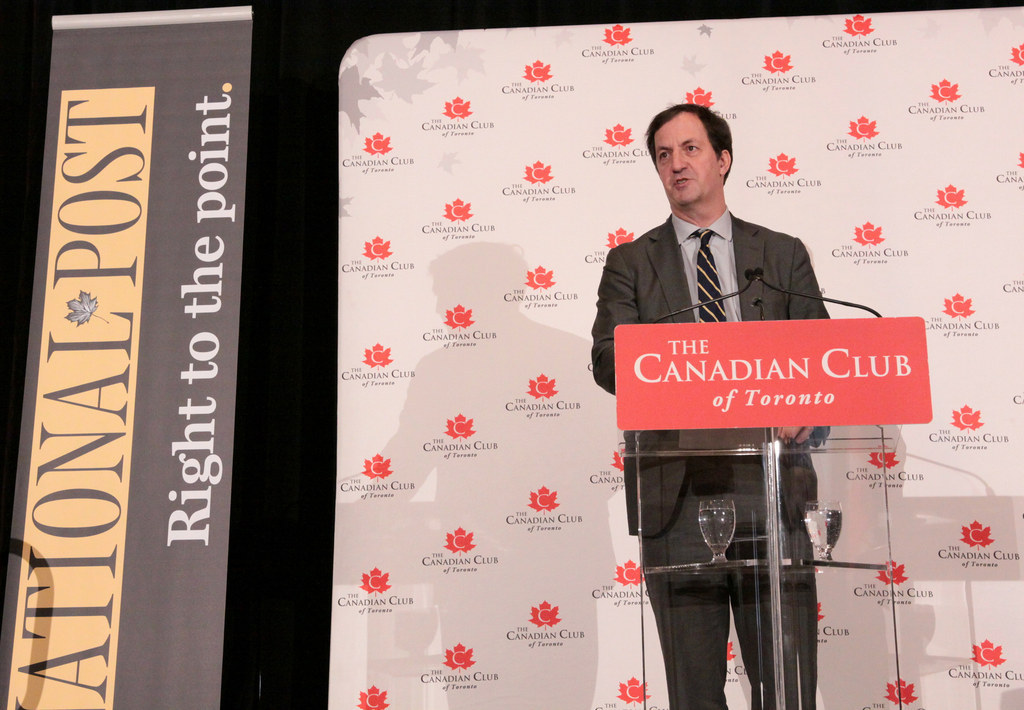 Atwood seemed to confirm as much on her Twitter account, where she continued to share the archived version of her post.
Postmedia vice-president Gerry Nott told the Toronto Star that Atwood's column had not been properly vetted.
"The column was taken down because the necessary fact checking had not been completed," Nott said. "Senior editorial leadership at Postmedia also had not concluded whether the column was aligned with the values of the National Post and its readers."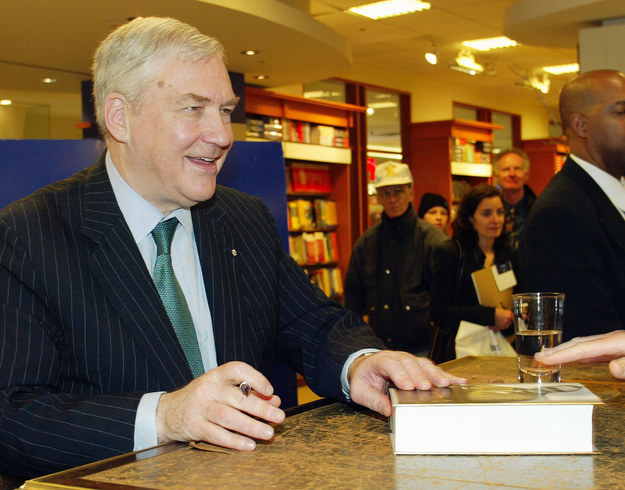 At least the episode gave us plenty of cringeworthy hair puns, though.
Update
Just as mysteriously as it had vanished, the Atwood column reappeared on the National Post website late Friday night with some edits. The passage about donors to Stephen Harper's leadership race is now gone.
You can read the current version here.