Two RCMP officers in Surrey, B.C., handcuffed a 16-year-old girl on the ground after mistaking her for someone else. In a video of her arrest, she can be heard screaming and swearing at the cops, telling them that they have the wrong person.
According to Ash Hotti, the bystander who recorded the arrest, the cops were very aggressive with the teenager.
In the video, the girl complains about being racially profiled because she's black. "My name isn't fucking Latoya! Who the fuck is Latoya?" she tells the officers.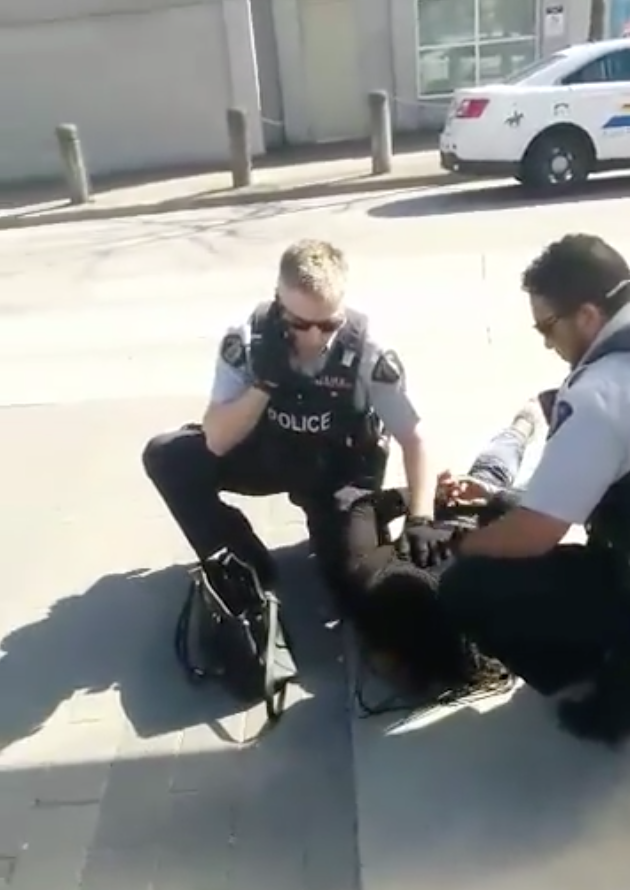 Ishmael N. Daro is a reporter for BuzzFeed News and is based in Toronto. PGP fingerprint: 5A1D 9099 3497 DA4B
Contact Ishmael N. Daro at ishmael.daro@buzzfeed.com.
Got a confidential tip? Submit it here.