Simon Fraser University has apologized and taken down a sexist video that showed a male student leering at his professor after she puts on a form-fitting sweater.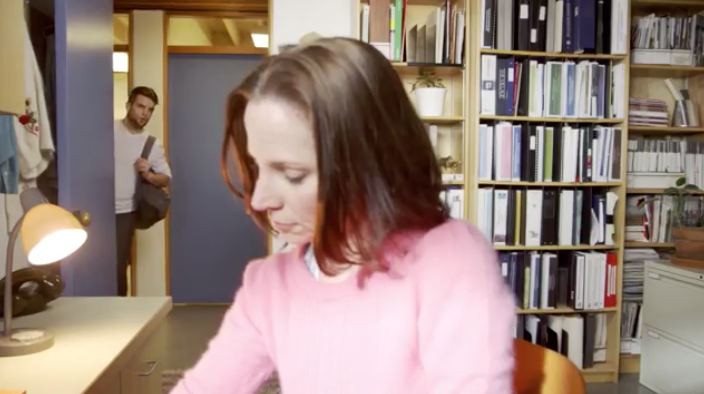 Chenier said the video's entire premise was going for a "cheap laugh" that belittles the authority of female faculty.
SFU / Via Elise Chenier
"The assumption is that this woman, because she wears glasses and wears her hair in a bun, has never had validation," Chenier said.
"So real validation comes not from earning your PhD, not getting a position in your university, not from being an expert in your field — real validation comes from a student acknowledging you as sexually desirable. That's why it's so deeply offensive."
"This woman is reduced to an object of sexual desire by heterosexual men. That's all she is. She's playing solitaire for goodness sake, she's not even doing work."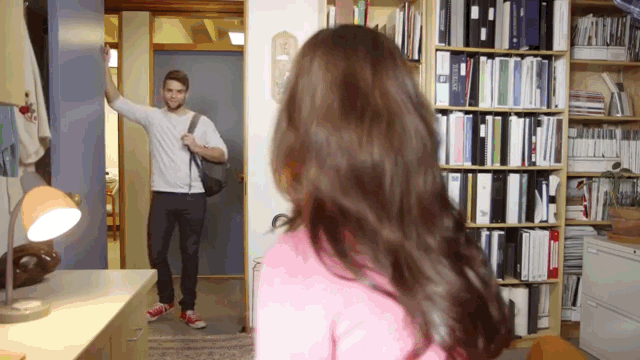 Chenier, who brought the video to wider attention on her personal blog, said she was encouraged by the administration's speedy response and by the acknowledgement that it was indeed sexist.

Ishmael N. Daro is a reporter for BuzzFeed News and is based in Toronto. PGP fingerprint: 5A1D 9099 3497 DA4B
Contact Ishmael N. Daro at ishmael.daro@buzzfeed.com.
Got a confidential tip? Submit it here.
Looks like there are no comments yet.
Be the first to comment!