These "Star Wars" Hockey Jerseys Will Finally Bring Nerds And Jocks Together
The jerseys will raise money for local food banks.
The Saskatoon Blades have thrilled jocks and nerds alike with these Star Wars themed hockey jerseys.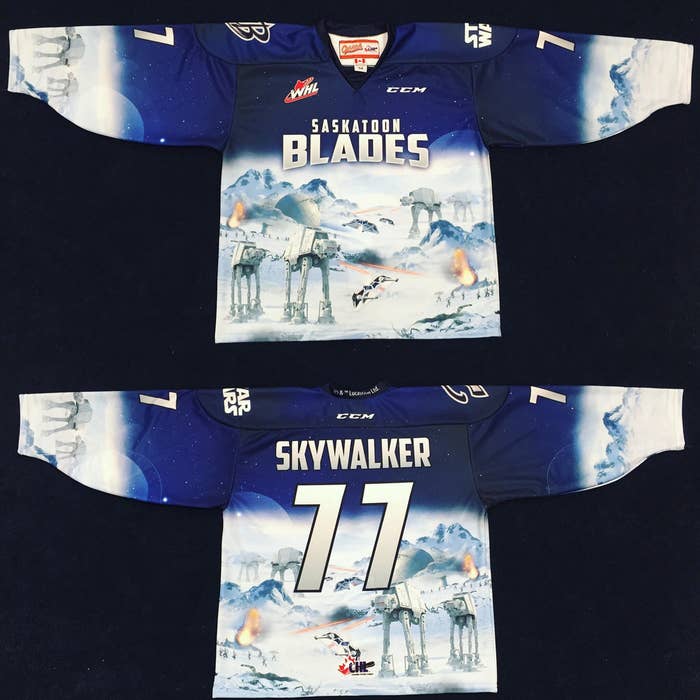 The junior hockey team will wear the Star Wars swag during a game on Nov. 28, after which the jerseys will be auctioned off and proceeds donated to local food banks.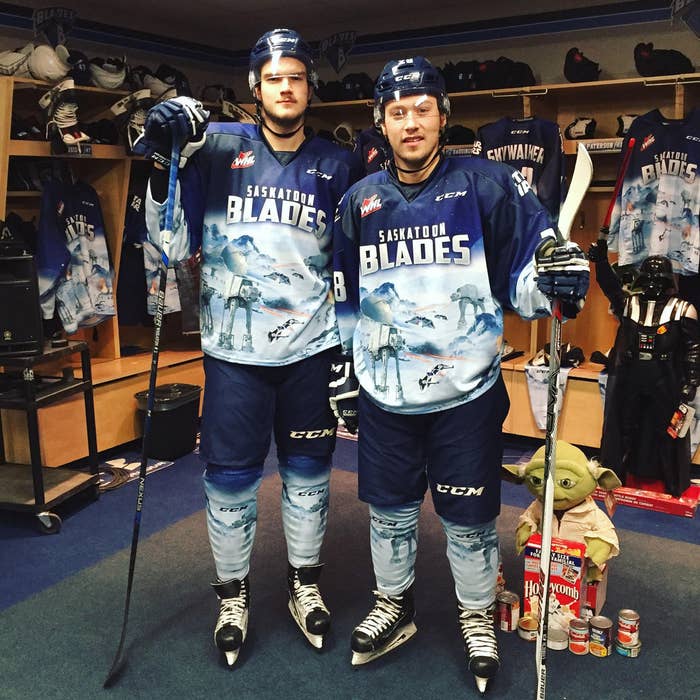 The jerseys were made with approval from Lucasfilm, which is also providing some Star Wars characters to hang out for the game against the Edmonton Oil Kings.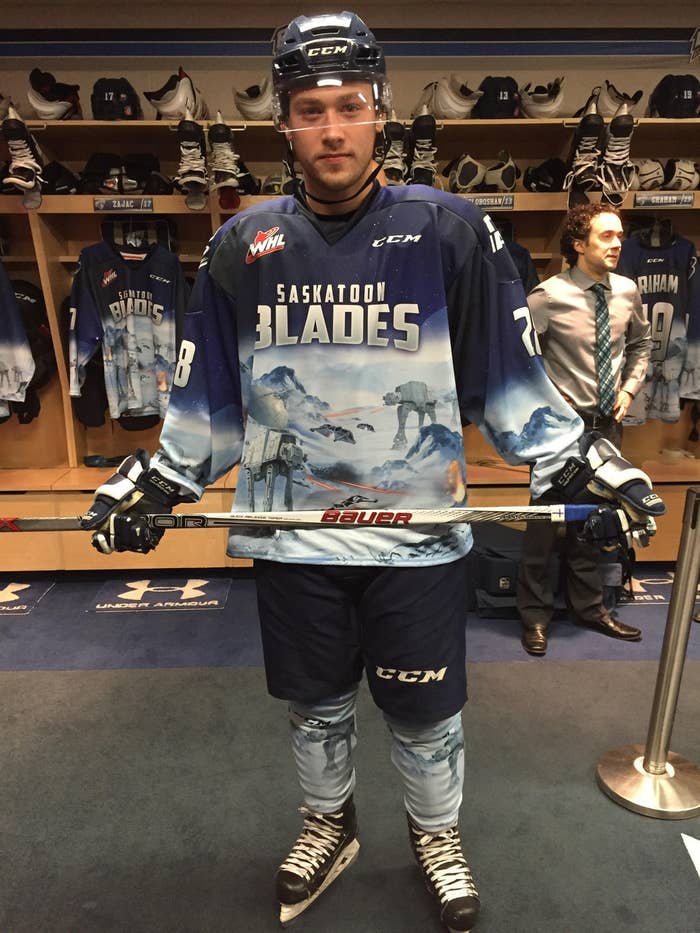 Even the Blades' Saskatchewan rivals, the Regina Pats, are impressed.