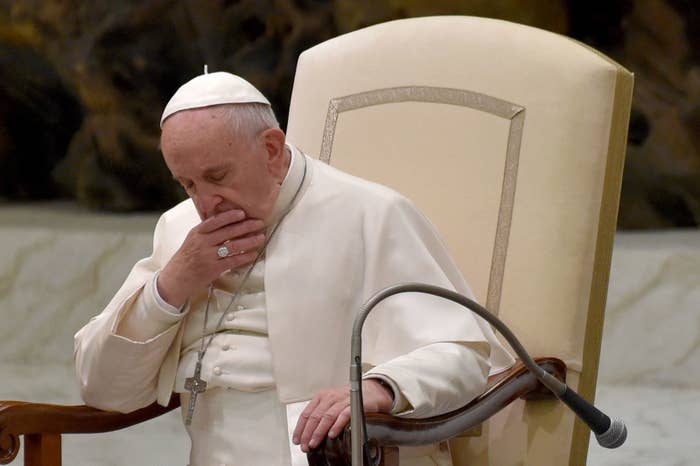 Media spreading fake news and negativity are doing great harm, Pope Francis says, comparing unscrupulous reporting to an obsession with feces.

In an interview with the Belgian Catholic newspaper Tertio, Francis cautioned the news media against "temptations" that can hurt the public. This includes misleading readers by only providing a biased version of events.

"A thing that can do great damage to the information media is disinformation: that is, faced with any situation, saying only a part of the truth, and not the rest," Francis said.

Not having the full picture makes it impossible for people to make a "serious judgement" on important issues, the pontiff added.

"Disinformation is probably the greatest damage that the media can do, as opinion is guided in one direction, neglecting the other part of the truth."

Although noting that the media can also do immense good, Francis compared the media's focus on scandal and salacious headlines to coprophilia, the obsessive fascination with feces. "And since people have a tendency towards the sickness of coprophagia, it can do great harm," he told the newspaper.

Francis's concerns about the news media go beyond just what is false, though. Political reporting that smears politicians can also hurt the public, according to the Pope. Unearthing damaging material about a person or leaking a document that exposes wrongdoing can do more harm than good if it is "already in the past," he said.

"There is no right to this," he said. "This is a sin and it is harmful."

The Pope's comments about the media come in the wake of concern that fake news — as well as misleading information from hyper-partisan sources — could have played a key role in the US presidential election.
According to a new survey by Ipsos Public Affairs for BuzzFeed News, fake news headlines fool American adults about three quarters the time, and those who rely on Facebook as a major source of information are more likely to believe fake news headlines.

Fake news has become an international problem, with the phenomenon also affecting politics in Germany, Italy, and elsewhere.