This is Pippa. She has a really special bond with her mailman, Martin Studer.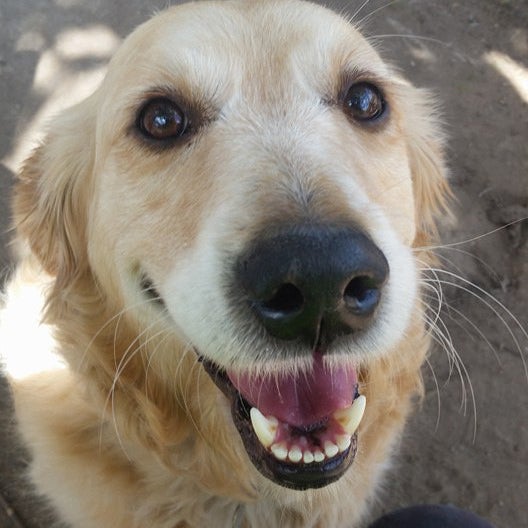 Studer delivers mail for Australia Post in Brisbane. He often posts photos of dogs he meets on his route to his Facebook page, but it's clear that Pippa is one of his favourites.
When Studer showed up to Pippa's house empty-handed, he knew he couldn't disappoint her. So he wrote her a personalized postcard.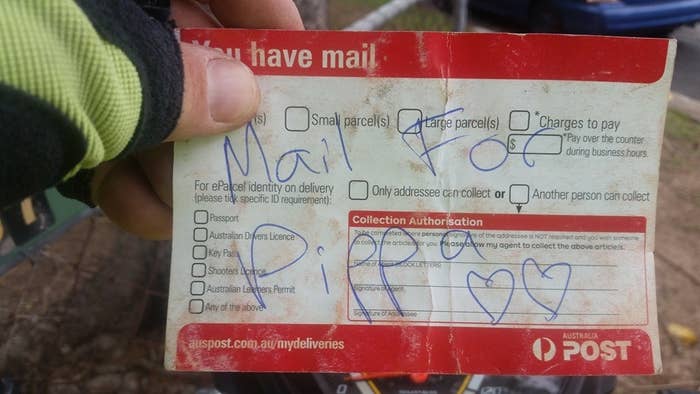 "Sometimes, Pippa comes out for the daily delivery but there's no mail for her to collect," Studer wrote on his Facebook page. "So I have to improvise."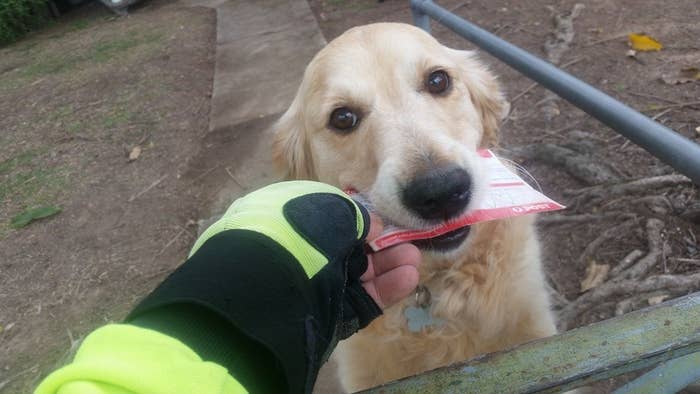 Studer is a huge dog lover. At Christmas, he even dresses up like Santa and hands out tennis balls and treats.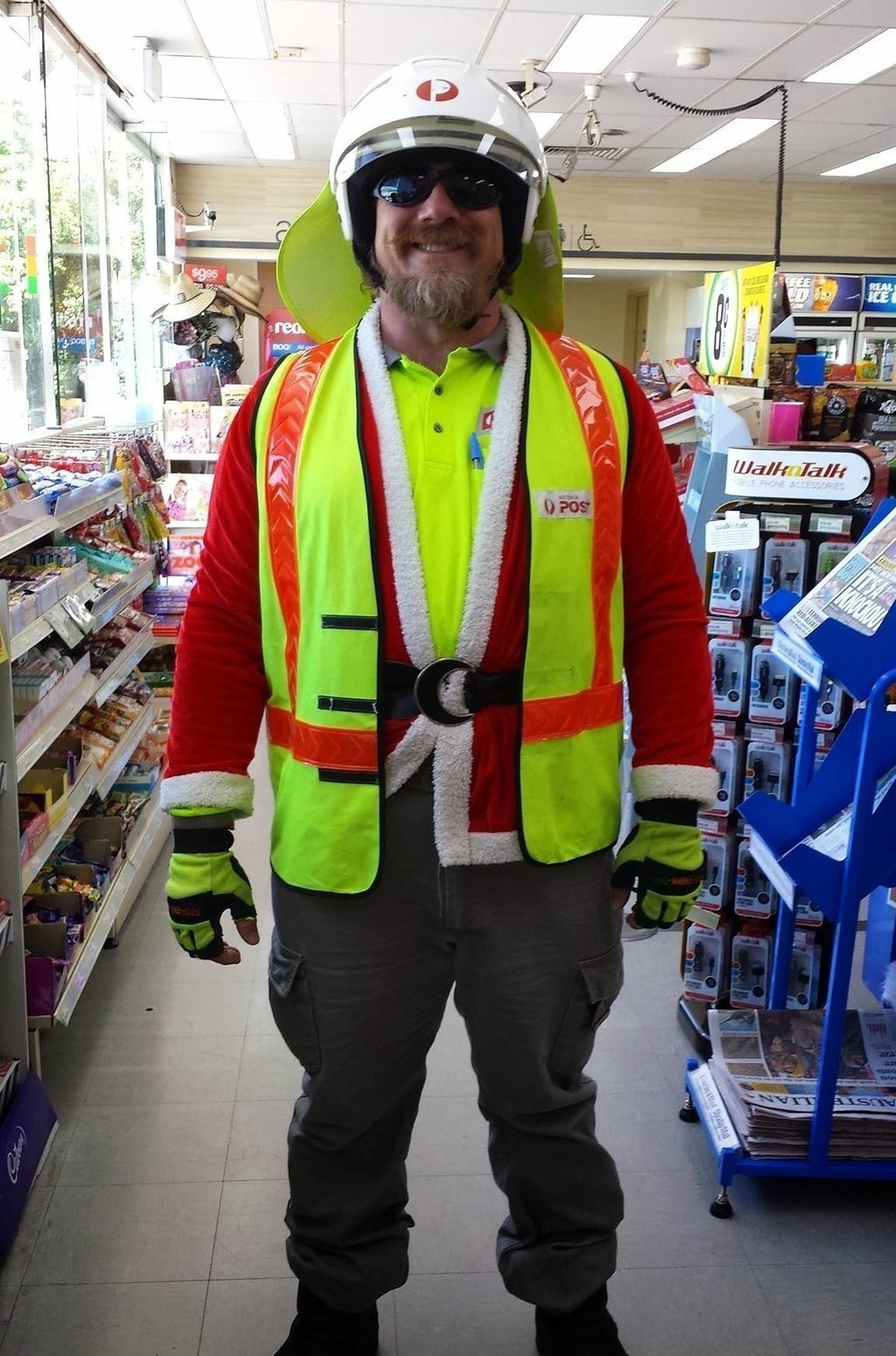 The tennis balls say "To dog, from Postie."
"It's good to break down that 'postie vs. dog' stereotype," Studer said.
Just remember that despite what the ~mainstream media~ would have you believe, dogs and mail carriers are not natural enemies. In fact, they can be the bestest of friends.