A group of snowmobilers in western Newfoundland sprung into action when they came across this moose that had managed to bury itself neck-deep in snow.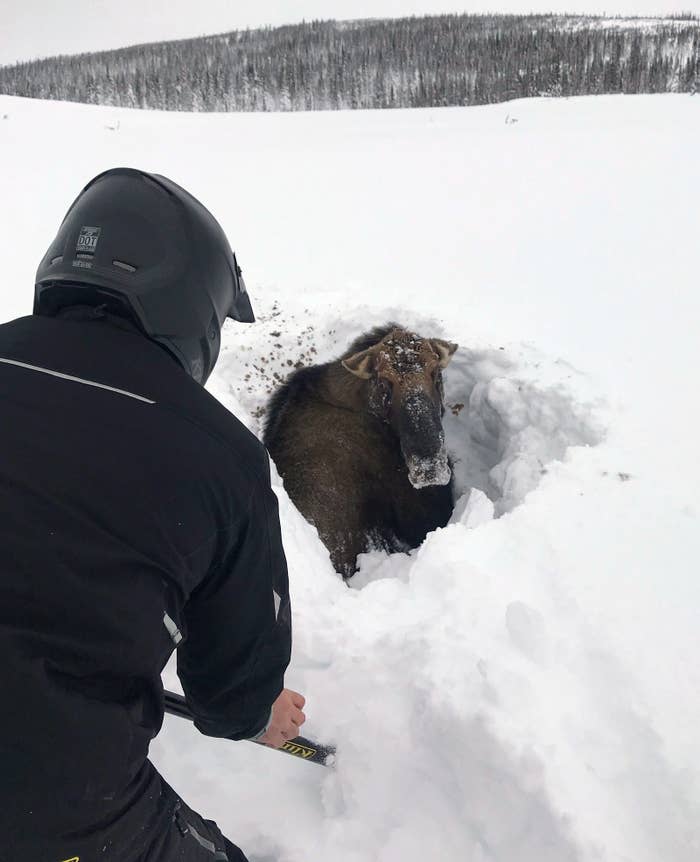 They got out their shovels and started digging.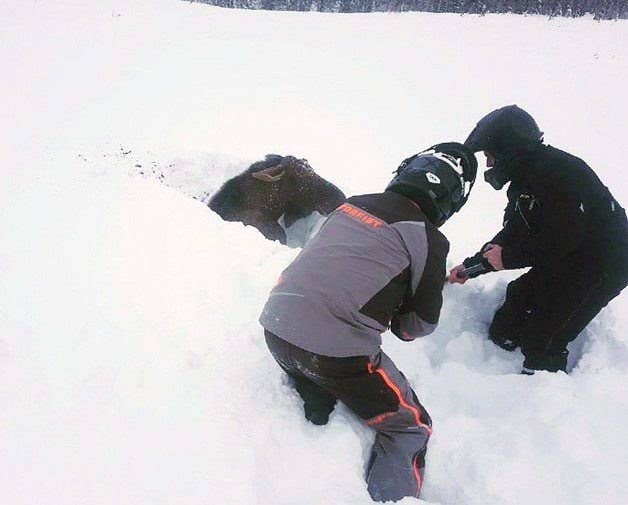 And so, this moose was once again loose.
Ishmael N. Daro is a reporter for BuzzFeed News and is based in Toronto. PGP fingerprint: 5A1D 9099 3497 DA4B
Contact Ishmael N. Daro at ishmael.daro@buzzfeed.com.
Got a confidential tip? Submit it here.