Someone Has Been Anonymously Sending Tons Of Sex Toys To Canadian Universities
A mystery.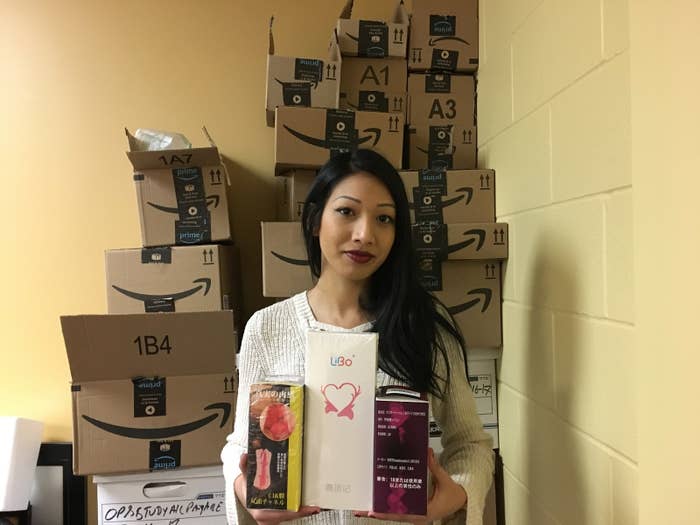 For months, mysterious Amazon boxes have been showing up at dozens of universities and colleges across Canada containing sex toys, electronics, and other items. The shipping boxes were sent to the schools' student unions with no return address, no bill of sale, and absolutely no explanation.
Shawn Wiskar, vice president of student affairs at the University of Regina Students' Union, said the boxes started showing up at the office in November.

"At first we thought this has to be a prank," said Wiskar, saying the boxes included a number of different sex toys.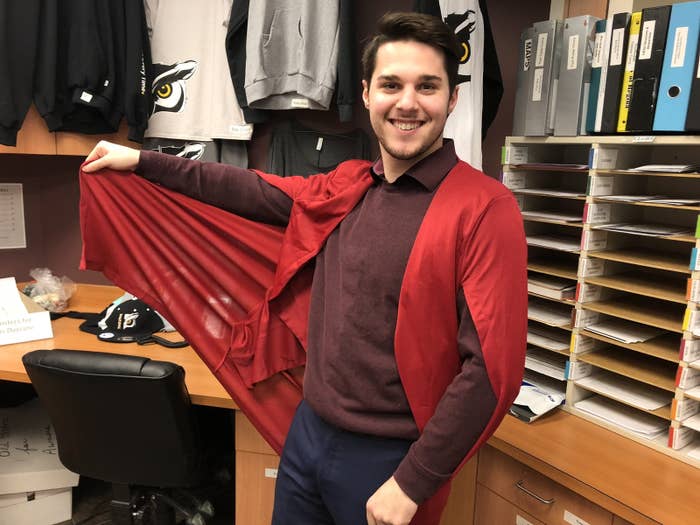 But as more packages showed up, the sheer volume of goods made Wiskar and his colleagues reconsider that explanation.
"By now, we've received over $1,000 worth of items," he said. "It's definitely perplexed us."
Returning the items wasn't possible since there was no way of telling who had sent them, so the boxes kept piling up.
Leah Ching, president of the student union at Lakehead University, said when the boxes first arrived at their offices, they suspected some students might have been ordering them but were perhaps too embarrassed to use their own addresses. She said the first packages included "bizarre" sex toys, knock-off Fleshlights, and what she described as "not your average dildos." The next set of packages included electronics like headphones and TV antennas.

"We thought maybe some students were trying to make a low-budget porn film," she said.
Meanwhile, as first reported by the Eyeopener, the Amazon boxes were not isolated incidents but rather part of a much larger operation. At a fall conference attended by student leaders from across Canada, attendees realized that most of the student unions in the country had been getting the same mysterious shipments.
As the boxes kept arriving, some student reps started to worry. Were identity thieves ordering items with other people's credit cards? Could some of the electronics possibly contain malware?
"I don't mean to be an alarmist but it definitely raises some questions of safety. The reality is we have no clue why these sellers are targeting student unions or what their agenda is," said Ching.
Finally, the reps at Lakehead contacted the RCMP, who looked into the matter. After speaking with Amazon, Ching said the RCMP told her that some ambitious Amazon sellers were trying to inflate their sales numbers on the website by sending the unsolicited items out en masse.
An Amazon spokesperson said the company investigated and suspended the sellers.
"We have confirmed the sellers involved did not receive names or shipping addresses from Amazon. We remove sellers in violation of our policies, withhold payments, and work with law enforcement to take appropriate action," the spokesperson said in a statement.

The free swag stopped showing up about two weeks ago. How exactly the scheme worked, or how the recipients were chosen, is still a mystery, though.
"There's still the question of why student unions," said Ching. "I'm not sure anyone has come up with any ideas around that."