The Montreal Canadiens had a very bad idea to celebrate reaching one million Twitter followers. The team started sending automated replies to fans who tweeted at @CanadiensMTL and, naturally, it quickly went downhill.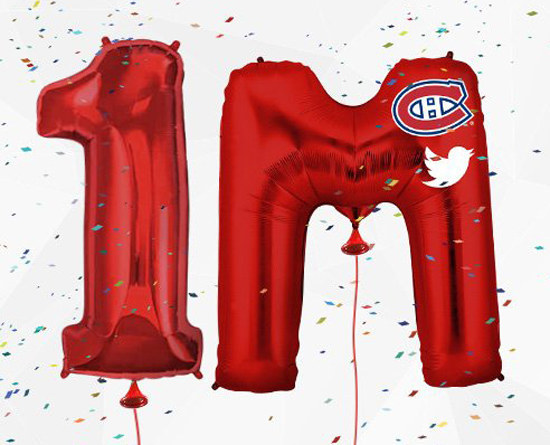 People with questionable usernames started getting personalized thank yous from the team. Some even got short videos from the players themselves.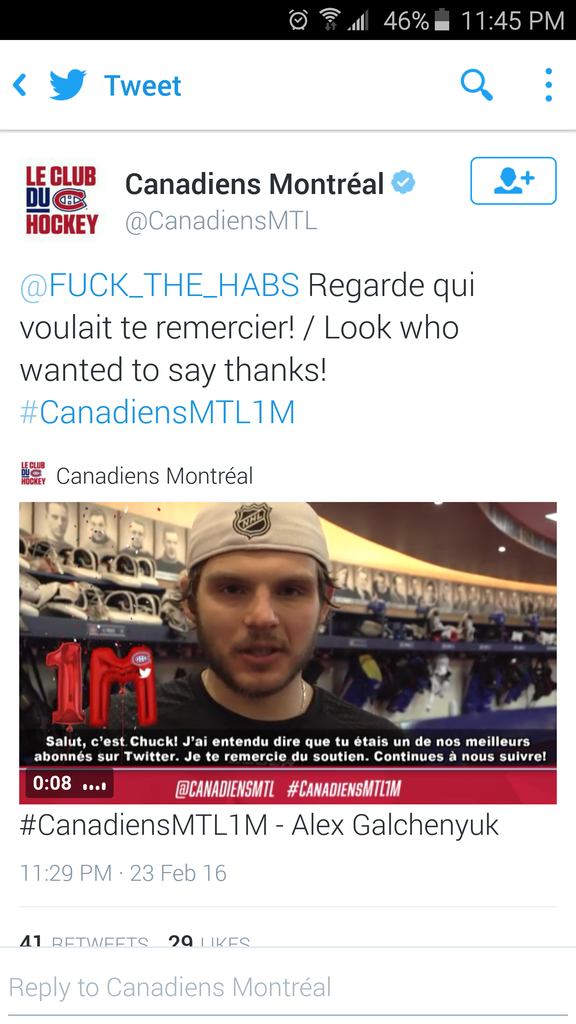 This person whose username called for the firing of head coach Michel Therrien got a video from defenceman Tom Gilbert thanking them for their support.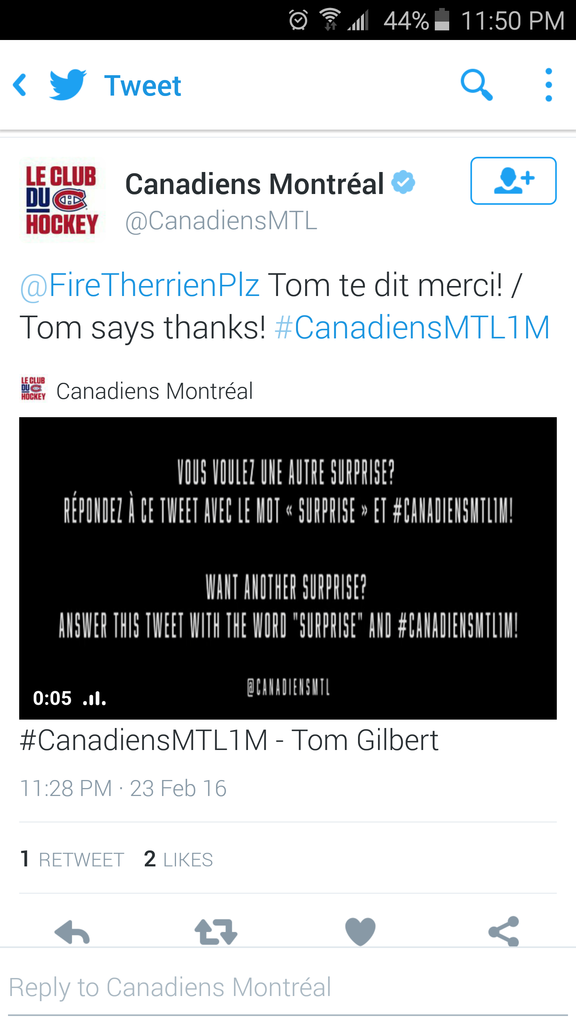 Then there were the personalized jerseys. Oh god, the jerseys!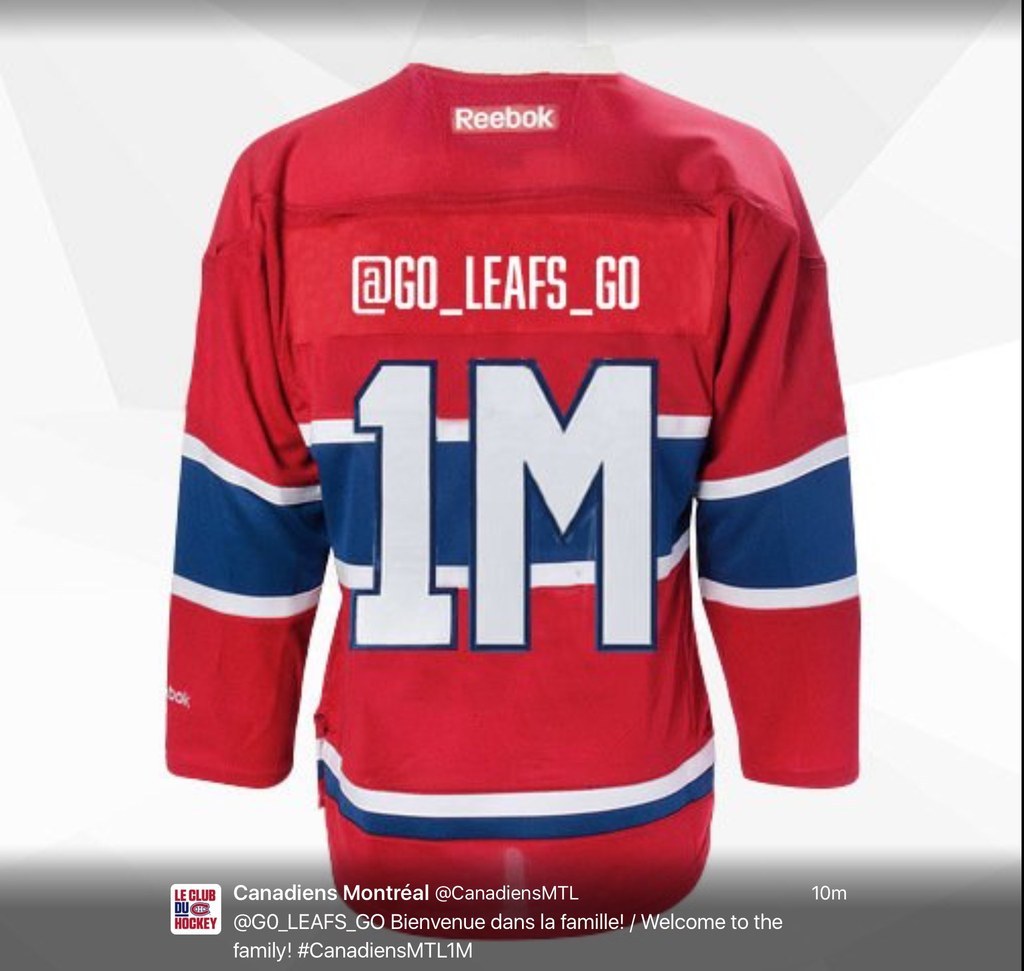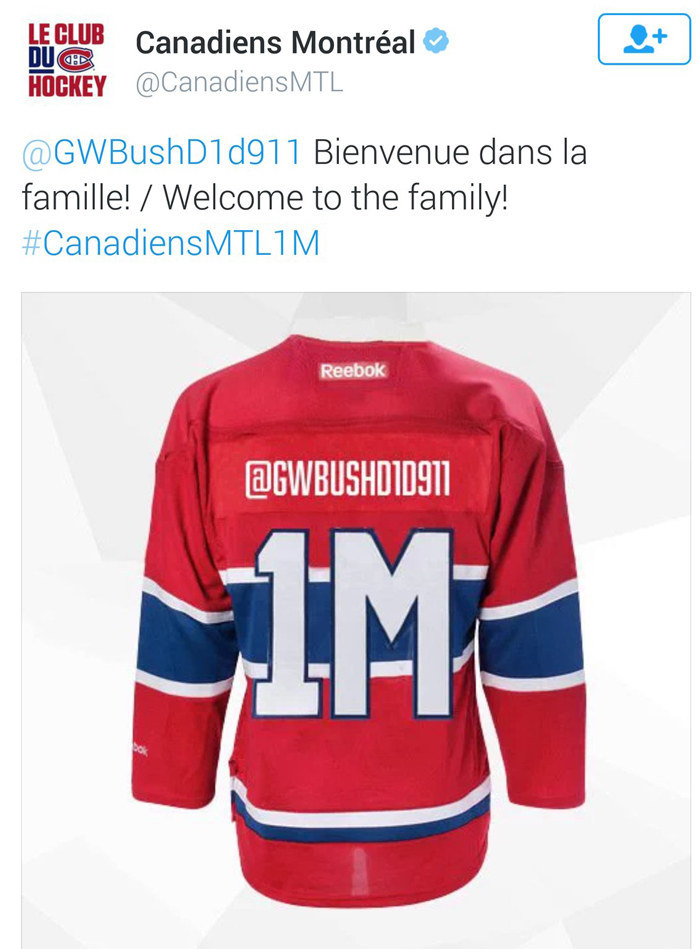 Things got really out of hand.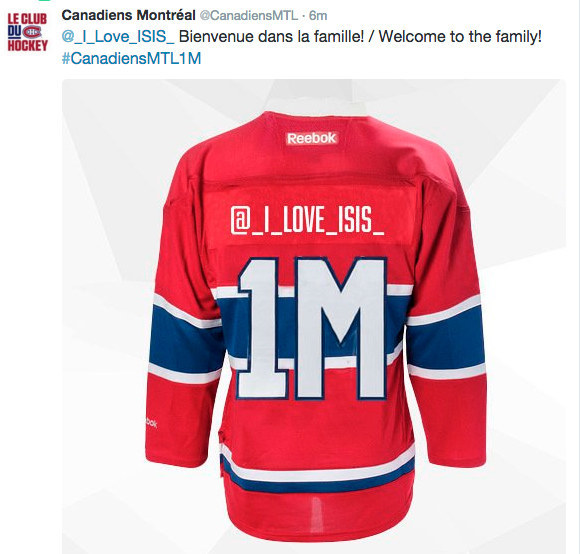 Really out of hand.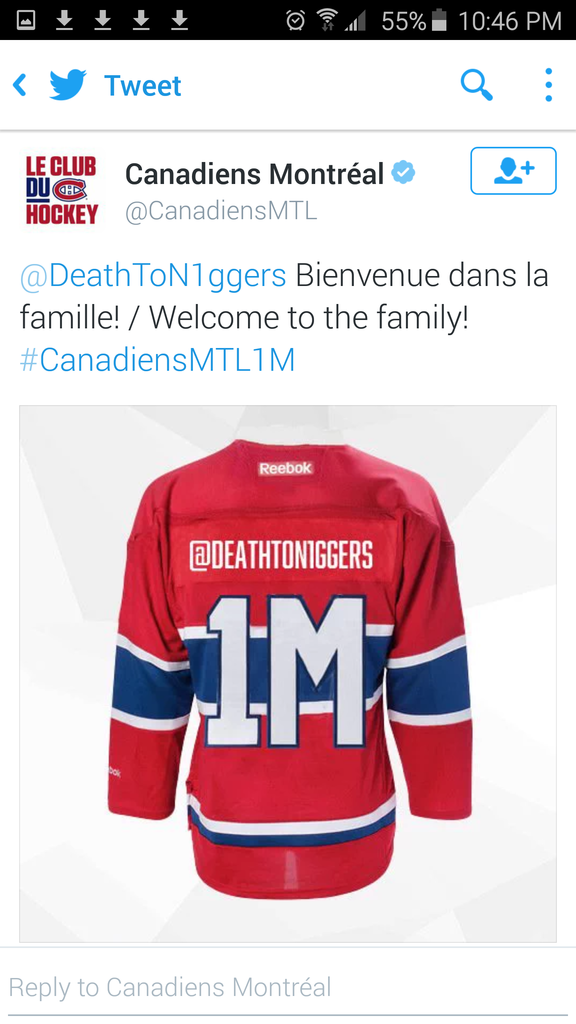 People quickly realized what a bad idea this whole thing was — looooong before anyone at Habs HQ realized it.
The Canadiens eventually pulled the plug on the disastrous automated tweets and apologized for the offensive messages, but not before screenshots of their screw-up had already spread far and wide.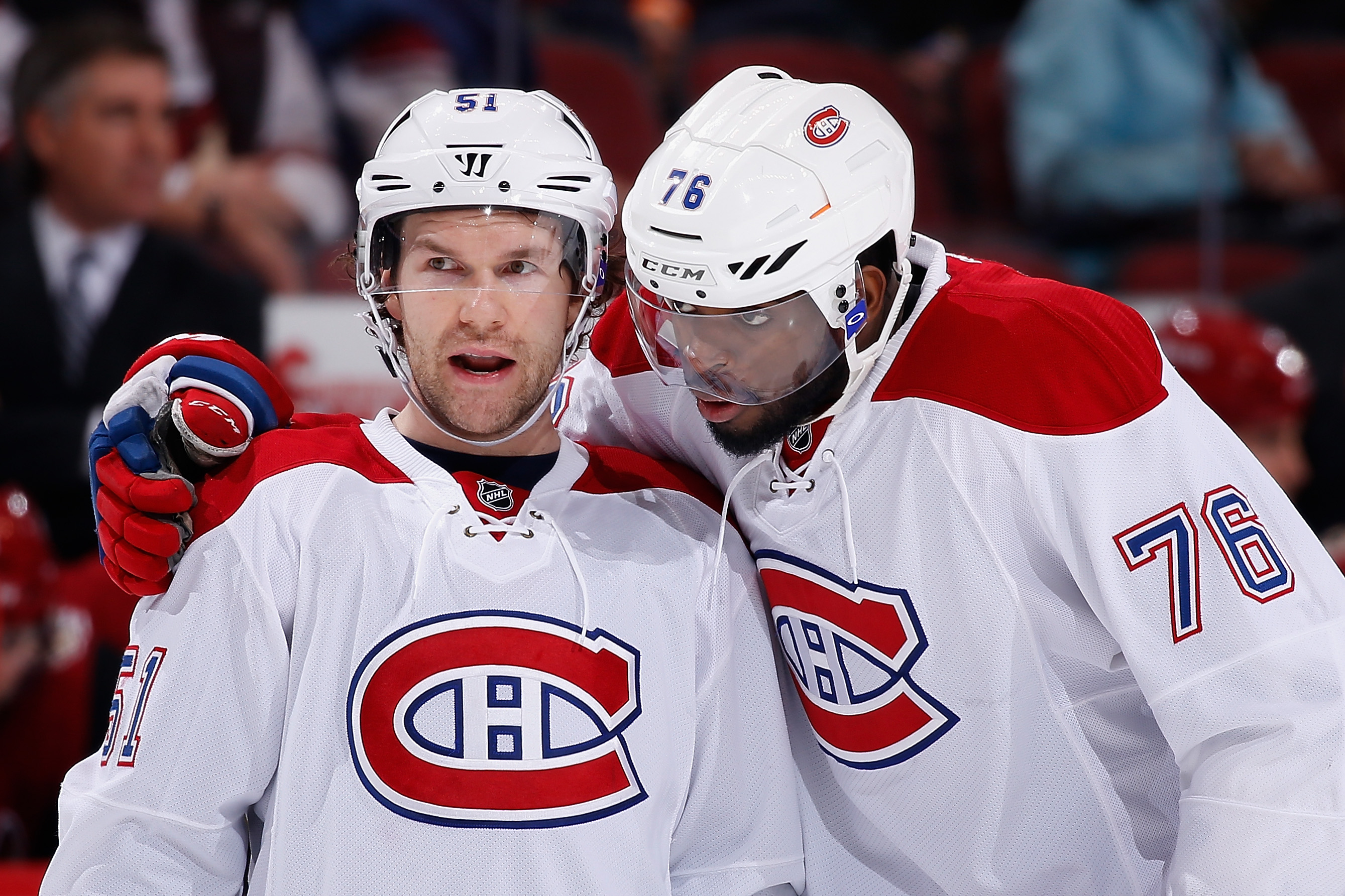 Ishmael N. Daro is a reporter for BuzzFeed News and is based in Toronto. PGP fingerprint: 5A1D 9099 3497 DA4B
Contact Ishmael N. Daro at ishmael.daro@buzzfeed.com.
Got a confidential tip? Submit it here.
Looks like there are no comments yet.
Be the first to comment!