A Pharmacy Made This Cute "Monster Spray" To Help A Little Girl Fall Asleep At Night
May cause drowsiness.
A hero dad in Sooke, British Columbia, bought his daughter "monster spray" to help her sleep at night.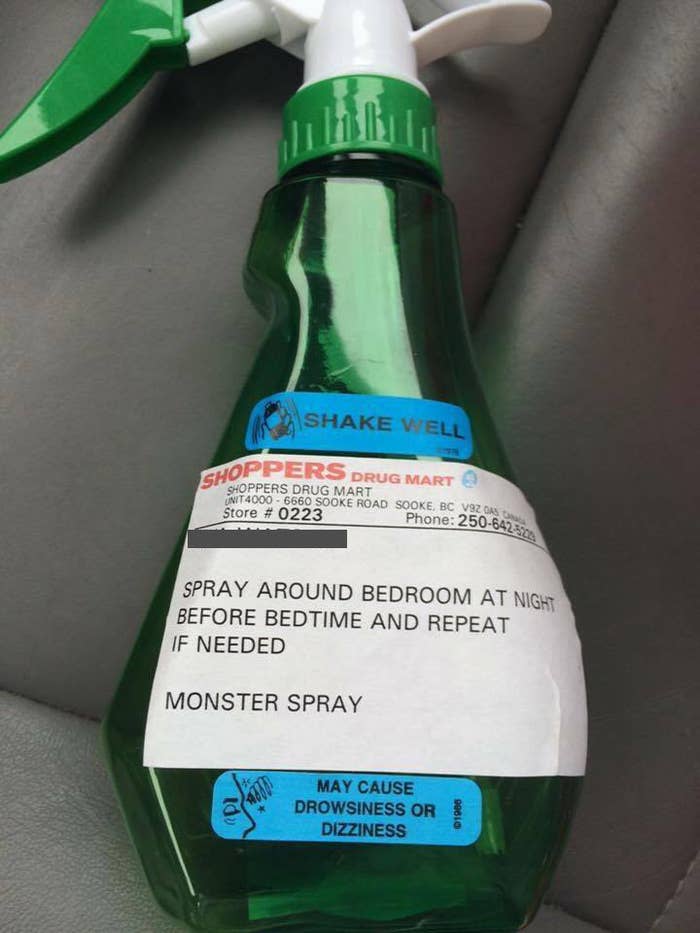 Dee Vivian, the pharmacy technician who was working at the time, said the father brought in his own bottle and just wanted the labels to go with it for his daughter Mya.
Vivian said she printed off the label and put on a couple of extra stickers to make it look extra official. One sticker says to shake the contents well, and another warns the spray may cause drowsiness. The whole thing took only a minute, and she didn't charge him for it, she told BuzzFeed Canada.
Vivian said the dad had an idea of what he wanted based on other examples he'd found online.
"He actually brought a picture in and asked if we could make something like it," Vivian said.