This is Dr. Katie Mack, a theoretical astrophysicist from Australia. Her research focuses on understanding the basic building blocks of the universe, like black holes and dark matter and other concepts that make most people's heads hurt.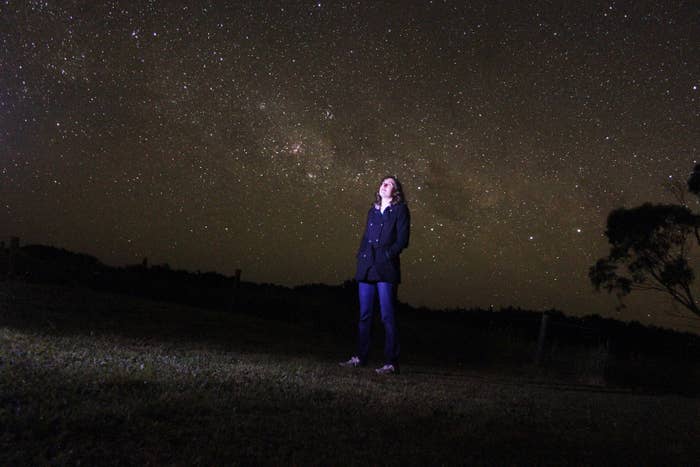 This week there was a tense exchange on Australian TV when a politician cast doubt on the science of climate change.
Mack told BuzzFeed News she was frustrated that people still doubt climate change, and she shared her frustrations with her more than 47,000 followers on Twitter.
That's when someone made the mistake of questioning Mack's credentials, telling her to "learn some actual SCIENCE then."
And Mack responded with the perfect comeback.
Mack's tweet has since been shared tens of thousands of times.
Some are hailing it as a perfect example of how to respond to a mansplainer.
Let's go through the play-by-play one more time.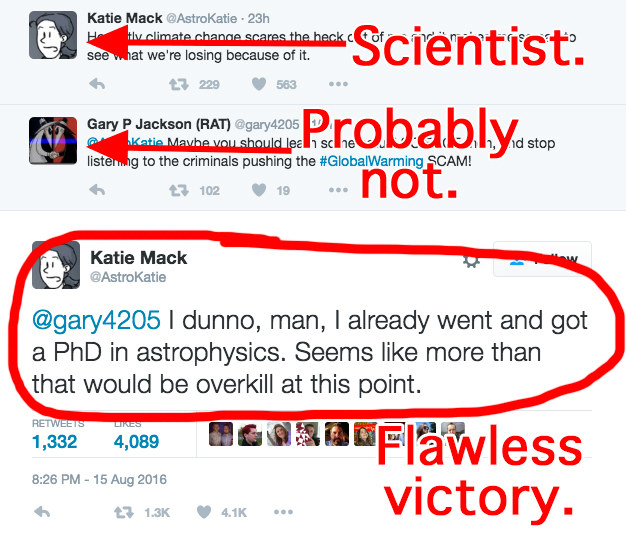 Mack said she always has some trolls, but she gets a lot more of them when she talks about climate change. "Mostly I try to just share science, and I think that's more effective than specifically calling out bad science, but sometimes I get really frustrated," she said.
As for poor Gary, Mack said she didn't really mean to put him on blast. She tries to avoid public shaming and doesn't like to do public dot-replies, which bring a lot of attention to people she might be arguing with. But her subtle comeback to this particular troll "struck a chord with a lot of people."
"I know what it's like to have lots of angry people jump in your mentions, and I try not to do anything that would likely put other people in that position," she said.
"I just thought it was kind of hilarious that someone was telling me to learn some science."