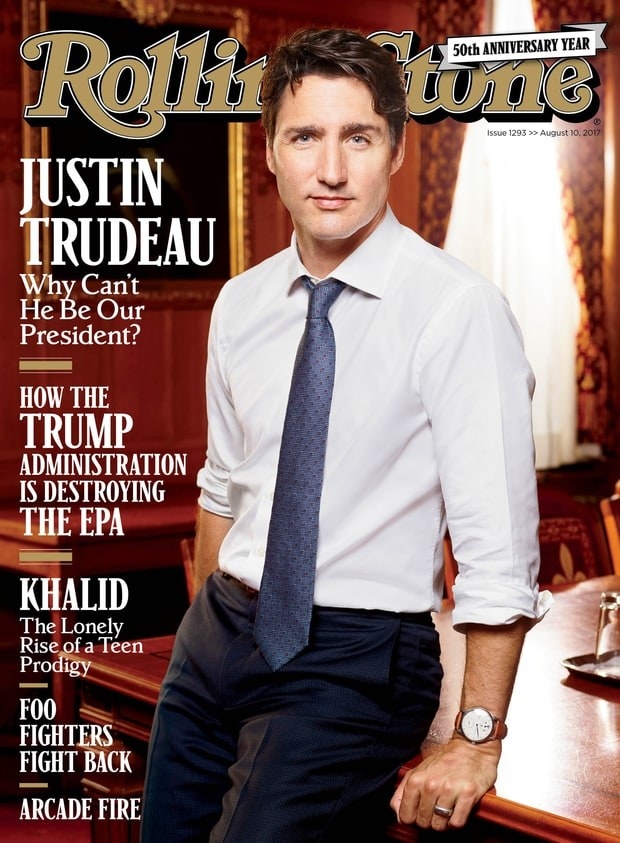 However, the reaction to the latest glowing Trudeau profile has been less positive.
Let's just say that many people have had quite enough of fawning US coverage of Canada's prime minister.
Seriously, is Trudeau paying for these?
Even people who like the prime minister are starting to get tired of the Trudeau™ brand.
"HE IS EVERYWHERE FOR NO REASON."
Besides, Rolling Stone already had a Canadian Justin on the cover, and it was basically the same thing.
Then there's the actual article, which has some hilarious errors.
Not to mention some of the cringeworthy lines in the piece.
What does this even mean???
Some people tried to defend the article.
Or argue that not every profile of Trudeau is required reading, and that's OK.
But if international outlets are going to keep doing this, people just want something a bit more nuanced and critical.
Chill out, everyone.
People say the fawning over Trudeau from US outlets glosses over his shortcomings and broken promises.
Indigenous people, especially, see little reason to celebrate Trudeau or his government.
Anyway, here's the writer of the Rolling Stone article.
Ishmael N. Daro is a reporter for BuzzFeed News and is based in Toronto. PGP fingerprint: 5A1D 9099 3497 DA4B
Contact Ishmael N. Daro at ishmael.daro@buzzfeed.com.
Got a confidential tip? Submit it here.