Ontario briefly had a "Jon Snow Parkway" this week when some Game of Thrones fan changed a highway sign outside the town of Milton.
The sign even included the Stark sigil, and the family's mantra that "winter is coming."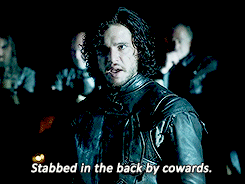 Ishmael N. Daro is a reporter for BuzzFeed News and is based in Toronto. PGP fingerprint: 5A1D 9099 3497 DA4B
Contact Ishmael N. Daro at ishmael.daro@buzzfeed.com.
Got a confidential tip? Submit it here.